Gujarat Assembly polls: Upset with lack of development, Siddi tribe seeks employment opportunities from new govt
While talking to people about the upcoming Gujarat Assembly election, we came across a few members of the Siddi tribe, which lives in the Jambur village of the Gir Somnath district in Gujarat. We talked to Gafar, who speaks Gujarati fluently. When he realised that we are journalists from Delhi, he started talking to us in Hindi.
He comes from the African Goma tribe. In Gujarat, these people are also known as Siddis. He has a vegetable shop in the same village.
Where did the Siddi tribe come from?

Gafar said, "there are several stories about our origin. Some say that we have come from Africa, some say that we come from Indonesia while others say that the Portuguese rulers brought us here. Few say that we were brought here to cut the forest and stayed back."
After coming here, the Siddi tribe started believing in Islam. They are, therefore, also called Siddi Badshah or Siddi Muslims.
Since last four centuries, many generations of the Siddi people here merged with India. Earlier, the elderly would discuss from where they came from. However, no one even talks about it now. Gafar said, "we have now settled here. All we know is, we are Indians."
Siddis are ready for a change
We met a few more boys outside a school in the village along with Gafar. Shaukat Ali said, "I am a student of BA first year right now and I want to become a police inspector." His father is a labourer but Ali is ready to carve his own identity.
A student of standard X, Shakeel, said that he wants to join the army.
The Siddi community, which works hard to earn their livelihood, has been living in the area next to the Gir jungle for generations. The Siddis associated with the adivasi community are upset because not much has been done for the development of their community. So much so that they could only get the papers of their house in their own names only recently.
Gafar said, "Narendra Modi did this when he was the chief minister of Gujarat." He further said that Congress did not do anything for them and the BJP has done a better work.
When will the village be developed?
After entering the village, old mud houses were seen reflecting the backwardness of the village. The village has proper roads and even electricity now but, the many people of the Siddi community are still engaged in manual labour.
At the time of election, their demands from the new government are – the remaining houses be completed and they get more employment opportunities.
There are a few more villages belonging to the Siddi community in the area and their total population is about 10,000.
Some of the people from this tribe have gradually settled in Ahmedabad, Vadodara, Rajkot, Junagadh, Okha and Bhavnagar.
The Siddi population in Jambur is a little more than 2,000 and there are 1,100 eligible voters.
Will they also enter Bollywood?
The Siddi people are also hoping for offers from Bollywood. They think that if they get cast in a movie, they can play the role well. Gafar has worked with actor Om Puri in a telefilm in 1999. Now, some of the Siddis are hoping for a role in the movies, where the boys from this village can play the role of an African.
Abdul said, "We are not scared of anything."
Since it's the election season, when we started talking about the polls, the Siddi people were reluctant to say anything. Despite asking several times, all they had to say was, "there's still time. In the coming days, we will decide who to vote for."
Ramzan, who has studied till standard X but works as a labourer now, said whosoever forms the government, be it Congress or BJP, we just want them to work for our development.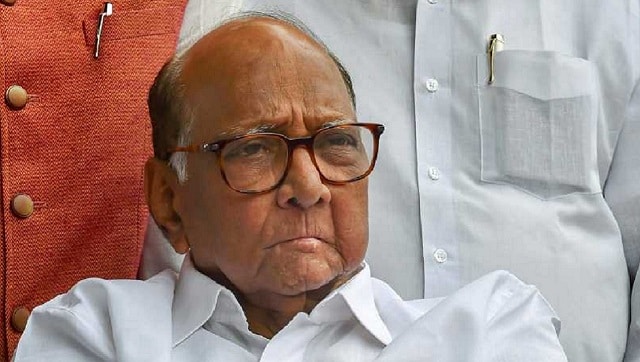 India
A veteran leader widely recognised for his political acumen, Pawar is the main architect of the Maha Vikas Aghadi government in Maharashtra and is seen as a lynchpin for any future opposition alliance against the BJP
Politics
When asked whether a Dalit would be his successor, the 78-year-old said, 'The BJP high command shall decide on it. I am not the one to take any calls.'
Politics
People of Assam have voted for the BJP for the second consecutive term as they have realised that there is no place for 'aatankwad' (insurgency) and 'andolan' (agitation) in the state, Shah asserted