Violence, intimidation, rigging: Script is same in Bengal polls, only characters have changed
As the opening round of the six-phase 2016 Assembly polls came to a close on Monday with 31 Assembly constituencies spread over three districts of West Midnapore, Bankura and Burdwan going to polls, an unprecedented 1878 complaints were lodged with the Election Commission and almost all of it against the ruling Trinamool Congress Party.
Plus ça change, plus c'est la même chose, wrote French critic, journalist and novelist Jean-Baptiste Alphonse Karr in 1849. More than a century later, his epigram remains intrinsically true, and nowhere does it ring home with such forcefulness of inevitability as they do during the election season in West Bengal. Here, the more things change, the more they indeed remain the same.
As the opening round of the six-phase 2016 Assembly elections came to a close on Monday with 31 Assembly constituencies spread over three districts of West Midnapore, Bankura and Burdwan going to polls, an unprecedented 1878 complaints were lodged with the Election Commission and almost all of it against the ruling Trinamool Congress Party.
That works out to an average of over 60 complaints from each seat. And in one of history's little ironies, the Left Front — which for over three decades had perfected the art of 'scientific rigging' and vote through bullet, not ballot — was force fed its own medicine as upstart TMC imitated, internalized and even improved upon its blueprint of subverting people's democratic rights during polls.
Votes were "done", not cast during the heydays of Left Front rule. Reports were commonplace of CPM cadres, workers and pet hooligans taking over villages, panchayats, sometimes entire districts through organised violence. Under guidance from the omnipresent local committee, thorough research was done on areas that might vote against the ruling party. The people were then intimidated into staying indoors on the polling day as agents took care of the democratic process.
In some cases, standing behind the jute curtain where the ballot machine was kept, the Left loyalist would silently watch as voters stamped on, or after EVM machines were introduced, pressed the hammer and sickle button. Democracy was under way.
It was precisely for these reasons that Central Election Commission announced polls in Bengal over six phases to make it easier for about 60000-70000 central paramilitary forces to be deployed in sensitive areas. As a precautionary measure, the CEC transferred 35 officials including four superintendents of police (SP) and a district magistrate last month. Also, with the advent of live television, an army of reporters, photo and video journalists now cover every inch of polling areas, making it difficult for law-breakers to operate in the sly.
Difficult, but not impossible. Monday showed that pupil has mastered the art and has even bettered the teacher. Instead of blatant violence which was witnessed during last year's civic body polls, this time the stress was on a clever amalgamation of violence, terrorization, threats, intimidation, rigging, booth capturing and other malpractices but never in too strong a dose so as to attract large-scale attention.
The perpetrators worked mostly on the sly, away from cameras and in places where central forces were busy catching forty winks from merciless sun, shopping or idling around.
As the hottest day in a decade came about with the mercury rising above 45 degrees in some areas and voting progressed from brisk to sluggish in afternoon, a volley of charges were leveled as opposition cried foul, TMC remained smug and CEC announced that the polls were "largely peaceful" acknowledging in the same breath, however, that it has received unprecedented complaints.
The rival parties accused the TMC of perpetrating violence and engaging in false voting in Pingla, Sabang, Keshpur, Garbeta and Chandrakona in West Midnapore, Sonamukhi and Onda in Bankura district and Jamuria, Pandabeshwar and Patrasayar in Burdwan.
In West Midnapore's Keshpur, an area which has a long history of violence, a CPM female polling agent was allegedly threatened by TMC goons who vowed to "strip her and put her on auction" if she didn't comply with their command and leave the booth, reported ABP Ananda. Once considered a "Red Fortress', CPM had been able to station a little over 100 polling agents in 273 booths in Keshpur. That number dwindled further as the day wore on.
Receiving charges of electoral malpractices in several booths of West Midnapore's Narayangarh, the area he has been representing since 1991, CPM's state secretary and alliance's CM candidate Surya Kanta Mishra stepped out to check and was promptly confronted with a large number of "ordinary people" who gheraoed him and started sloganeering, ostensibly angry with the MLA for "not frequenting them except during elections." The group of men shouted "we won't allow you to become CM" and "Surya Kanta Mishra go back".
It was not known why these voters were showering abuse on Mishra instead of heading for the booth and voting against him, a right which democracy allows them.
Mishra said later that "these were TMC workers and their shouting betrayed the nervousness the party and its supreme leader Mamata Banerjee was experiencing".
Jamuria in Burdwan was a flashpoint where Jiban Ruidas, a CPM polling agent was admitted to a health centre with head injuries after he was allegedly beaten up by TMC activists. And in the same constituency, two bags full of live, crude bombs were discovered at a gym near a polling booth which scared off the voters. In Nandi, central forces had to rush and resort to lathicharge to diffuse the clash between TMC and BJP workers. At least 13 were injured.
In Raniganj, Burdwan, TMC MLA Sohrab Ali, convicted in an iron scrap theft case and given a clean chit by the Chief Minister, marched into polling premises at Anjuman High School and Durga Vidyalaya and started supervising the arrangements. He budged only when local TV cameras caught him in action. The EC has suspended the presiding officer and promised to lodge an FIR against Sohrab.
But these were sporadic at best. The real game started when the sun started beating down in the afternoon. In the total 79.56% votes cast on Monday across 31 constituencies, West Midnapore recorded 84.71%, Bankura 78.87% and Burdwan 75.12%.
In many of these areas, extreme heat caused voting queues to thin out and then almost disappear by mid-afternoon. But curiously in some areas, voting percentages went up despite absence of voters. In one of the booths in Keshpur of West Midnapore, The Telegraph reported sounds of loud "beep", typical of EVM machines, emanate from the polling station even when no voters were in sight. The booth recoded a voting percentage of 88.13.
In Narayangarh, the newspaper reported accounts of families who have been directed by "some local youths" to stay away from the polling booths on Monday. "I run a tea stall and have two daughters.... I cannot fight them. So, it's better to stay away from the booth," said the head of the family, in the report.
In West Midnapore's Debra, for instance, a primary school which served as a polling booth recorded 64% voting at 12.30 pm, 76% two hours later and 88% at the end of the day. All the while, reports Anandabazar Patrika correspondent, none could be seen except presiding officer and a few CRPF jawans.
The opposition has predictably slammed the EC. Sidharth Nath Singh, BJP's national secretary, told Firstpost that his party is unhappy with the role of EC.
"We are meeting the EC today in Delhi and will convey our displeasure. We want that things should improve in terms of how the voting process has been handled in Bengal so far."
The TMC, however, has said the state has witnessed "free and fair elections."
The script is known. Only the characters have changed.
Find latest and upcoming tech gadgets online on Tech2 Gadgets. Get technology news, gadgets reviews & ratings. Popular gadgets including laptop, tablet and mobile specifications, features, prices, comparison.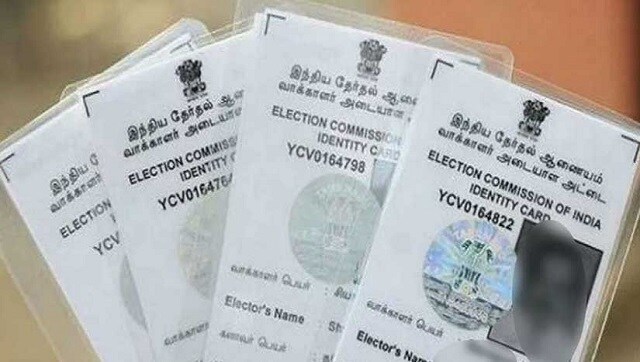 India
The bypolls will include 27 seats in the Madhya Pradesh Assembly, which fell vacant after former Congress leader Jyotiraditya Scindia and MLAs supporting him quit their posts in March this year
Entertainment
The financial package was being given in response to an appeal by the apex body of the producers and distributors forum of eastern India in August.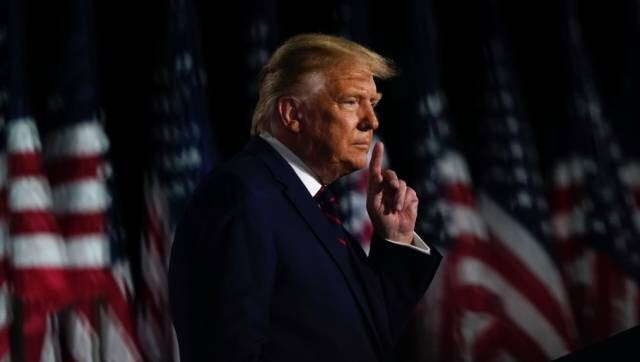 World
The order comes as the US president works to appeal to his white, blue-collar base while fighting an uphill battle for re-election amid a divisive national reckoning over how non-whites are treated in America