Uttarakhand Election 2017: Star candidates, not issues, may dictate assembly polls in hill state
Assembly elections in Uttarakhand will be determined primarily by star candidates switching allegiances between Congress and BJP and constituencies assigned to them. The real issues have all been forgotten
The Assembly constituencies of Kotdwar and Yamkeshwar in Uttarakhand share a boundary with each other. They also present a paradox between the state's hill and Tarai belts. While Kotdwar is the gateway to the Pauri Garhwal region and demarcates Uttarakhand from Uttar Pradesh, the hills of Yamkeshwar are the first thing one encounters upon entering the constituency.
So the absence of Pauri Garhwal's most sensitive issue of migration from the hills in this election is hardly surprising. Pauri is known for witnessing large-scale migration of people from the state's hilly areas. Also, Yamkeshwar remains in the news for registering man-animal conflict.
So, unlike in the past, there is almost no sign of the "pahadi vs desi" conflict in Kotdwar this year. The town is close to the Uttar Pradesh border, and people from UP villages like Nazibabad and Nagina have migrated here, to look for livelihood.
It is in such an environment that the BJP decided to name political heavyweight Harak Singh Rawat as its candidate to take on Congress nominee Surendra Singh Negi, who is also the health minister in chief minister Harish Rawat's government. Negi had sprung a surprise by defeating former chief minister BC Khanduri at the 2012 assembly elections in Kotdwar. Back then, Khanduri had been the party's chief ministerial candidate, and him tasting defeat at the hands of Negi meant the Kotdwar seat has assumed high priority status for the saffron party.
Negi has strong connections with the locals of Kotdwar, while Harak Rawat is known for having changed his constituency in almost every assembly election. In 2012, he was elected from Rudraprayag on a Congress ticket, and was also a member of Harish Rawat's government. But he was one of the nine rebel MLAs who defected to the BJP last year. Fielding him from Kotdwar is perhaps BJP's attempt to stop Negi from bagging the Thakur votes of Kotdwar.
By fielding Harak Rawat, BJP also denied a ticket to its own old hand Shailendra Rawat. Congress lost no time in persuading the latter to join its ranks, fielding him from the neighbouring Yamkeshwar seat, to take on BJP's Ritu Khanduri, the daughter of former chief minister BC Khanduri.
Bagging Shailendra Rawat from Yamkeshwar is a big coup for the Congress, as it now gets to not only target Thakur votes, but also use his influence in the neighbouring Kotdwar town. "Shailendra has always been associated with local politics of Kotdwar," said a Congress party source.
The contest between Shailendra Rawat and Ritu Khanduri will be interesting. In order to field Ritu from Yamkeshwar, BJP had denied a ticket to its sitting MLA Vijay Barthwal, who had been representing the seat regularly, since 2002. He then filed his nomination papers as an independent candidate, but after BJP made efforts to pacify him, he has withdrawn his candidature.
Meanwhile, there is palpable local sentiment in favour of Negi in Kotdwar. Citing examples of developmental work undertaken by him in his constituency, a woman voter, Rekha Maheshwari, said Negi spares time to remain in touch with the locals. "He never misses functions at the locals' houses. He interacts regularly with his voters," she told this reporter in Kotdwar's Jhanda Bazar.
Congress' election office in the same Jhanda Bazar area displays a list of development works undertaken by Negi, including a hospital base he ensured got built. He reminds voters that he has ensured the availability of doctors at the local hospital in his capacity as health minister.
GD Juyal, a voter from Yamkeshwar, said he is disappointed by the absence of real issues in this election. "There is a drinking water problem; there is no irrigation facility; monkeys destroy our crops. But, these are not the issues determining this election," he rued.
India
The Char Dham Yatra, which was a low-key affair for the last two years due to COVID-19, began on a full scale this year and the number of pilgrims visiting the temples has increased manifold, Dhami said
India
Hearing a PIL challenging the acquittal of five persons in the case by a lower court including Mussoorie MLA and cabinet minister Ganesh Joshi, Justice Alok Kumar Verma of the high court sought the details from the home secretary within four weeks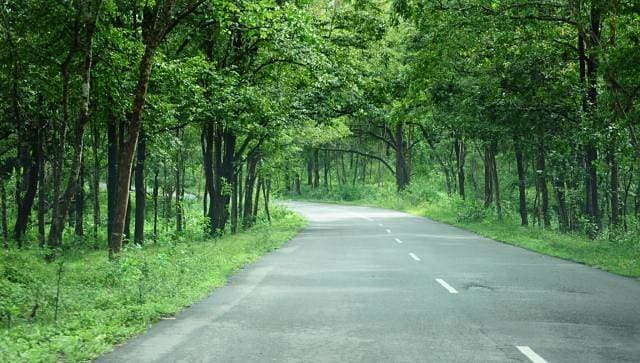 India
Declaring 'Mother Nature' a living being gives it the status of a legal person, with all corresponding rights, duties and liabilities of a living person