Uttar Pradesh Exit Poll Results: Six pollsters predict BJP lead; Chanakya, Axis say Modi wave will sweep UP
Times Now-VMR, MRC-NewsX exit poll conducted on the people's mandate in the Uttar Pradesh legislative Assembly predict a clear lead for the BJP.
Come to the close of the massive electoral exercise in Uttar Pradesh, and six exit polls conducted on the people's mandate in the country's largest legislative Assembly (403 seats) predict a clear win for the Bharatiya Janata Party (BJP). However, four exit poll surveys predicted a hung assembly for UP, with BJP coming out as the largest party, while two poll services thought that the saffron party will sweep the elections single-handedly.
Times Now-VMR exit poll points to a possible clear majority in favour of BJP with 190-210 seats. The poll sees the SP-Congress alliance trail with 110-130 seats, while the Mayawati-led BSP gets 57-74 seats. Others to secure eight seats.
MRC-NewsX exit poll data also predicts a BJP lead in UP with 185 seats. SP-Congress in second with 120, BSP with 90 and Others with eight round up the poll.
India News-MRC survey said that the BJP will secure 188 seats, while SP-Congress alliance will get 120. It sees BSP in third with 90 seats.
ABP News-Lokniti exit poll projects a BJP wave in the first four phases: BJP - 102-126 | SP-Cong 98-122 | BSP - 30-46 | Others 0-2
However, Today's Chanakya and India Today-Axis My India have predicted that the BJP will not only emerge victorious in the Hindi heartland but sweep the state with a landslide win. Chankaya put BJP at 285 while Axis-My India projected over 250 seats for the party. Here is the complete tally which lists all exit poll results at a glance.
| | | | | |
| --- | --- | --- | --- | --- |
| Exit Poll Result (403 seats total) | BJP | SP-Congress | BSP | Others |
| Times Now-VMR | 190-210 | 110-130 | 57-74 | 8 |
| MRC-NewsX | 185 | 120 | 90 | 8 |
| India News-MRC | 188 | 120 | 90 | 5 |
| ABP News-Lokniti | 164-176 | 156-169 | 60-72 | 2-6 |
| Today's Chanakya | 285 | 88 | 27 | 3 |
| India Today-Axis My India | 251-279 | 88-112 | 28-42 | 6-16 |
Complete results of three other exit polls are expected by late Thursday. The outcome of the exit polls were released on Thursday evening, in accordance with the deadline of the Election Commission.
Drawing the drapes formally on the seven-phased, three-cornered month-long polling exercise in Uttar Pradesh, votes were cast in Alapur constituency in Sant Kabir Nagar of Uttar Pradesh which was earlier scheduled to cast its mandate on 15 February.
The polling was deferred to Thursday after the Samajwadi Party candidate from the  constituency passed away. According to polling laws, the results of an exit poll can only be telecast 30 minutes after the polling closes for all phases and states.
Opinion Polls: What UP voters thought just before polling began
Pollsters, however, are allowed to publish opinion polls that are recorded before polling begins and while polling is on. We took into account five surveys conducted by India Today-Axis, Times Now-VMR, VDP Associates, ABP News-Lokniti, The Week-Hansa Research
| | | | | |
| --- | --- | --- | --- | --- |
| Media Agencies | BJP | SP-Congress | BSP | Others |
| India Today-Axis | 180-191 | 168-178 | 39-43 | 1–4 |
| Times Now-VMR | 202 | 147 | 47 | 7 |
| ABP News-Lokniti | 118-128 | 187-197 | 76-86 | - |
| VDP Associates | 207 | 128 | 58 | - |
| The Week-Hansa Research | 192-196 | 178-182 | 20-24 | 5-9 |
Predictions at a glance: Here's what opinion polls conducted in January suggest the outcome of UP polls will be
Earlier, four out of five pollsters taken into account had predicted that BJP will come out as the single largest party, however, only two thought it would touch the magical number of 202 to form a government on its own.
India Today-Axis and The Week-Hansa Research predicted that the BJP will emerge as the frontrunner in the high-stake poll in what is rightly called the kingmaker state. However, surveys conducted by  Times Now-VMR, and VDP Associates found that the BJP will also manage the majority on its own.
ABP News-Lokniti was the only opinion poll that predicted that the Samajwadi Party-Congress combine will bag the highest number of seats but will fall short of the majority mark with the BJP trailing closely. All the five opinion polls taken into account predicted a massive setback for Mayawati's Bahujan Samaj Party, trailing at the third position with considerable seat margin.
However, the fact that exit and opinion polls show a BJP lead, predominantly, does not guarantee the saffron party the throne as poll predictions by even the most astute journos have missed the mark in the past. Predicting poll results, especially in a state like UP where polling stretches across seven phases with an electorate of close to 14 crores, remains a fraught business at best.
Here the demographics, poll issues and sensibilities of voters in each phase is as different from the other as chalk is from mice.
However, the heady mix of politics that the elections in Uttar Pradesh are, they still tempt journalists and media houses to attempt to predict that who is running with a clear advantage.
Whether this analysis culminates into actual wins for the saffron party will only be clear on the 11 March, when the UP verdict will be out.
Still, we felt that a polling exercise as arduous as Uttar Pradesh does deserve a look back to help our readers analyse and assess the trends emerging from these predictions. As exit poll results have started trickling in, and with 11 march when the final results will be out is not too far-off, here is a recapitulation of all things you need to know about the Uttar Pradesh Election 2017.
Key candidates in the fray
Uttar Pradesh saw a high-octane pitch to a month long arduous polling exercise with 403 constituencies in the fray. It will decide the fate of over 2,000 candidates, which includes heavy weights like Akhilesh Yadav, Shivpal Yadav, and Sangeet Som among others.
Sangeet Som - In Prime Minister Narendra Modi's 'sabka saath, sabka vikaas' development pitch, Sangeet Som's communally coloured statements and promises stick out like a sore thumb. The controversial BJP leader, who is an accused in Muzaffarnagar riots and promoting enmity between people after Dadri lynching, is contesting elections from Sardhana. This year too, he courted controversy by allegedly distributing campaign CDs with objectionable econtent related to Muzaffarnagar riots.
Azam Khan - An important leader in the Samajwadi Camp, Azam Khan is an influential Muslim leader in the state. He played an instrumental role in saving a cleaving Samajwadi Party during the succession crisis and the battle within the Yadav family. He is contesting elections from Rampur.
Abdullah Azam Khan - Azam Khan's 27-year-old engineer son, Abdullah Azam Khan, is entering the electoral fray this election season from Swar seat in Rampur. He is the youngest son of the senior Samajwadi Party leader and says he wants to carry forward his family's legacy in politics.
Mukhtar Ansari - The UP strongman and his party, Qaumi Ekta Dal, lately switched allegiance to BSP from the SP, after Akhilesh dethroned his father to take over the leadership of Samajwadi Party. The gangster-turned-politician is fighting from the Mau constituency while he is still lodged in jail, since 2005. A four-time legislator from Mau Sadar, Ansari has more than 40 criminal cases, including those of murder and kidnapping, against him.
Key contenders and political issues ailing them
Bharatiya Janata Party - The ruling party at the Centre is leaving no stones unturned in repeating its sweep in the Assembly Elections. With the prime minister camping in Varanasi for over three days (ahead of the final phase) and addressing 24 rallies in the state, the UP election has become a prestige issue for the saffron party. However, the prime minister's move to demonetise higher value currency notes in November is still fresh in the voters' minds, which caused much distress to the common man. Although Modi and BJP national president Amit Shah have sought to portray it as a major move to weed out black money, it remains to be seen whether or not the cash-strapped sugarcane farmers from western UP or a small trader from Purvanchal, or farm labourers reeling under continuous spells of drought in Bundelkhand bought that narrative. If anything, Shah himself has conceded that the election results in the five states will be the people's mandate on demonetisation.
Samajwadi Party - The Yadav Pari-'war' has been grabbing headlines since October last year, when the Yadav scion and UP chief minister Akhilesh Yadav finally decided to move out of the shadows of his uncle and father. The high decibel family drama, totally comparable to your average Bollywood thriller, culminated into Akhilesh wresting control of the party out of the hands of Shivpal and Mulayam. That did two things for Akhilesh: One, he was able to shake away the 'three-and-a-half chief ministers' tag from his government and emerge as a decisive leader, two, he could have his say in the ticket distribution and in forging alliances ahead of the crucial polls. However, in that alone lies his strength and his weakness. The mandate in UP will not only be a clear reflection on his work of the past five years, but his latest stint to dethrone his father and ally with the Congress, apparently at the cost of 'Mulayam ke log' and the party workers who were expecting tickets on seats that were compromised to Congress. He will also have to battle the pitched fight launched directly against him and his government by Modi, who commands some charisma and support in the Hindi heartland. Tainted ministers in his cabinet, like Gayatri Prajapati have also raised the mercury for SP. It remains hard pressed for answers as the UP minister, charged of raping a minor girl remains absconding till the time of writing this article.
Bahujan Samaj Party - BSP, that has traditionally claimed the unwavering loyalty of Dalit voters in the state was annihilated in the last assembly elections and Lok Sabha polls. However, BSP supremo Mayawati, known for her political astuteness can very well spring a surprise by combining Dalit and Muslim votes breaking away from SP in the wake of Mulayam's forced political exile. However, she too is treading troubled waters as corruption charges leveled against her brothers have revived the memory of allegations against her when she was the chief minister. Alleged splurging of public money, corruption, and a disproportionate asset case against her marred her tenure and contributed to the anti-incumbency factor that brought on the SP win. Mayawati also cannot afford that Muslim votes split between BSP and other players like SP-Congress or the new entrant in the fray, AIMIM. Its victory if it happens is delicately placed on the shoulders of Muslim and Dalit votes combined.
Congress - With many poll pundits refusing to count Congress as a serious contender in the crucial polls, the Grand Old Party is perhaps the only party locked in a win-win deal. Rahul Gandhi, flanked by Akhilesh Yadav is drawing unprecedented crowds to his rallies, and the Congress has also forged a mint deal of over 100 seats in the alliance, which many believed it did not deserve. Whether or not the SP-Congress alliance makes it to power, Gandhi will have a respectable exit when drapes are drawn on the election drama.
Key Constituencies
India's largest state is called the kingmaker and it's for nothing. Uttar Pradesh with over 14,12,53,172 voters, sends the largest number of Members of Parliament to the Rajya Sabha, where both the ruling party and the Opposition vie to stake control. Uttar Pradesh, among the five states which went to polls, has 403 constituencies.
In the first phase, communally-sensitive Shamli, Muzaffarnagar, Baghpat, Meerut, Ghaziabad, Gautam Buddh Nagar, Hapur, Bulandshahr, Aligarh, Mathura, Hathras, Agra, Firozabad, Etah and Kasganj.
In the second phase, districts which are considered to be Samajwadi Party stronghold are in fray and they are: Badaun, Bareilly, Bijnor, Moradabad and Rampur, among others. In the third phase, the 12 districts where polling was held included Farrukhabad, Mainpuri, Etawah, Hardoi, Kannauj, Kanpur rural, Kanpur city, Unnao, Lucknow, Barabanki, Auraiyya and Sitapur. Among the seats that went to polls included the ones where various members of the ruling SP have been fielded: the Lucknow Cantt where Aparna Yadav took on Rita Bhaguna Joshi, the Congress veteran who switched sides and is now fighting on a BJP ticket; Akhilesh Yadav's uncle Shivpal Yadav's Jaswantnagar and cousin Anurag Yadav from Lucknow's Sarojini Nagar seat.
The fourth phase was crucial as 53 assembly constituencies of the 12 districts voted. Prime Minister Narendra Modi, Chief Minister Akhilesh Yadav and BSP supremo Mayawati were among the high profile politicians who campaigned for phase 4. Congress chief Sonia Gandhi's VIP constituency Raebareli was also in the fray. Other districts going to polls in the fourth phase are Mahoba, Pratapgarh, Kaushambi, Jalaun, Jhansi, Hamirpur, Lalitpur, Banda, Allahabad, Chitrakoot and Fatehpur.
Phase five, considered to be the deciding factor for BJP, was an interesting one. A total of 608 candidates contested in phase five with a maximum of 24 candidates in Amethi and a minimum of 6 each in Kapilvastu and Etwa seats of Siddharth Nagar district. The Terai region close to the foothills of Nepal and parts of eastern Uttar Pradesh were part of phase five in 51 Assembly constituencies spread across 11 districts. The districts which went to polls in this phase are Balrampur, Gonda, Faizabad, Ambedkar Nagar, Bahraich, Shravasti, Siddharth Nagar, Basti, Sant Kabir Nagar, Amethi, and Sultanpur.
In phase six, 49 constituencies spread across seven districts cast their ballot. Important districts included, Maharajganj, Kushi Nagar, Gorakhpur, Deoria, Azamgarh, Mau and Ballia. In phase seven, 40 constituencies spread across seven districts went to polls. Among the important seats in fray, Varanasi Cantt,Varanasi South, Ghazipur, Bhadohi, Jaunpur.
Politics
By opposing the farm reform bills, in Punjab every political party started a contest to appear as a bigger messiah of the middlemen lobby and rich farmers
India
India could take consultancy from friendly countries if it needs help in any areas. The Indian government can consider buying more Scorpene with air-independent propulsion (AIP) in the interim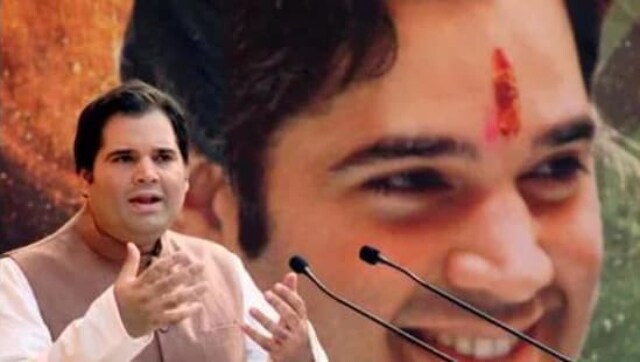 India
Besides 80 regular members, the executive will also have 50 special invitees and 179 permanent invitees.