Uttar Pradesh Election 2017: SP leader Gaurav Bhatia resigns from all posts, won't join any party
In a significant political development just days ahead of the Assembly Polls in Uttar Pradesh, Samajwadi Party spokesperson Gaurav Bhatia announced on Sunday that he has resigned from all his posts in the party, including that of the National President Legal Wing
In a significant political development just days ahead of the Assembly Polls in Uttar Pradesh, Samajwadi Party spokesperson Gaurav Bhatia announced on Sunday that he has resigned from all his posts in the party, including that of the National President Legal Wing.
Bhatia, taking to Twitter, said he was forwarding his resignation to Akhilesh Yadav and Mulayam Singh Yadav.
I have decided to resign from post of National President Legal Wing SP and all posts. Fwding my resignation to Netaji & @yadavakhilesh ji

— Gaurav Bhatia (@gauravbh) February 5, 2017
Bhatia, speaking to CNN-News18, said he would not be specifying why he was resigning, but clarified that he would not be joining any other political outfit. "My late father contributed a lot to the party and the government," Bhatia said. "Both Akhilesh Yadav and Netaji (Mulayam Singh Yadav) are important to me.I have sent my resignation to them."
On Friday, Samajwadi Party patron Mulayam Singh Yadav was named as one of the star campaigners by Lok Dal amid the political flip-flop in the Yadav family. Mulayam first announced that he would not campaign for Akhilesh and then made a U-turn the very next day saying he would.
Mulayam was irked over Samajwadi Party's alliance with Congress for Uttar Pradesh Assembly elections and had vented his anger over the tie-up by refusing to campaign. He claimed SP alone was capable enough to bag 300 of the 403 seats.
India
It was decided that polls for the new chief would be held between 21 August and 20 September next year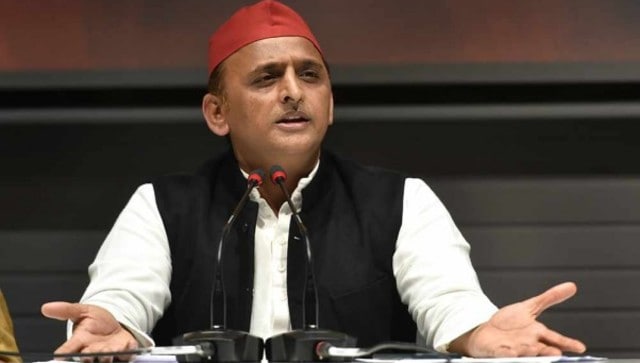 Politics
Yadav demanded Rs 2 crore for the families of the four farmers who died in Lakhimpur Kheri violence and the arrest of the accused
India
Farmers have alleged that people protesting against Centre's farm laws were knocked down by a car driven by Ashish Mishra, son of Union Minister of State (MoS) for Home Ajay Mishra