Uttar Pradesh Election 2017: Akhilesh Yadav's claims about power supply, electrification exaggerated
Uttar Pradesh CM Akhilesh Yadav, while addressing a rally at Muzaffarnagar on 2 February had claimed that his government is now providing 24-hours-a-day electricity supply to cities and 16-18 hours a day to villages.
By Mukta Patil
Chief Minister Akhilesh Yadav, while addressing a rally at Muzaffarnagar on 2 February, 2017, and in this interview to The Hindu on 22 February, 2017, has claimed that his government is now providing 24-hours-a-day electricity supply to cities and 16-18 hours a day to villages. At another rally on 9 February, 2017, in Kosi, Yadav claimed the government was providing 22-24 hours of electricity a day in cities while villages were being provided with 14-16 hours' supply a day.
Not only do the claims vary from rally to rally, they also do not match official figures given to FactChecker by Purvanchal Vidyut Vitaran Nigam Limited (PVVNL), the state-owned distribution company that supplies power across eastern Uttar Pradesh. While cities were provided with round-the-clock power, district headquarters and larger towns received 22 hours of electricity and villages received 18 hours, said Chandrajeet Singh, chief engineer at PVVNL.
Only 30 km south-east from Muzaffarnagar, where Yadav made the claim of 16-18 hours of power to villages, is Sambalhera, where local resident Mohammed Taleem said they received electricity only for 10-12 hours a day.
Similar stories emerged across the state as we checked Yadav's claims. The Samajwadi Party (SP), which is seeking re-election in UP, has promised 24-hour power supply to domestic consumers in both urban and rural areas if it is voted back to power.
In Robertsganj, the district headquarters of Sonebhadra district of eastern UP, residents should be getting 20 hours of electricity. Instead, they get 14-15 hours, interspersed with power cuts.
"They say they are providing it (electricity), but most of the times it is when we don't need it," said Ajit Kumar Shrivastava, Robertsganj resident and a small kirana (grocery) store owner.
"Right now, because it is election time, the supply has been good for the past one month," said Shrivastava. "Before that, we hardly had power for 14 hours… sometimes as little as eight hours."
About 240 million Indians had no access to electricity in 2015. During Prime Minister Narendra Modi's speech at the Wembley stadium in London on November 13, 2015, he said: "As many as 18,000 villages need electricity. There are not even electricity poles. In the next 1,000 days we will ensure they get it." Of 18,452 unelectrified villages in India, 5,438, or almost 30 percent, are yet to be electrified.
Less than half the rural households in Uttar Pradesh, Bihar, Nagaland and Jharkhand get electricity. No more than 48 percent of Uttar Pradesh's approximately 30.1 million households are electrified. Uttar Pradesh has more unelectrified rural households than Bihar.
In other large states, such as Maharashtra and Rajasthan, almost 75% of rural households have electricity, official data show.
Since 2012, when the Samajwadi Party came to power, UP has had a power deficit, although it is reducing, according to the annual load generation balance report by the Central Electricity Authority (which looks at anticipated energy requirement against availability for the upcoming year). This is despite the fact that over half of the rural households in Uttar Pradesh are still without access to electricity.
These electricity shortfalls are also directly in conflict with Yadav's statement on power supply at the Muzaffarnagar rally, where he claimed: "Hum de rahe hain, kyunki hamare paas jyaada hai," (We are giving it since we have it in excess).
"These politicians remember villagers only during voting time; otherwise they will not even glance at us," said Draupadi, a resident of Mathura Pura in Jhansi district where villagers cook and children study by the light of kerosene lamps.
Only 26 of Mathura Pura's 326 households are electrified. "We have somehow lived our entire life like this but what about our children?" asked Draupadi, who uses one name. "Will they also grow up like this?"
(This story has been produced in partnership with Khabar Lahariya, a rural, video-first digital news organisation, with an all-women network of reporters in eight districts of Uttar Pradesh. The author is an analyst with IndiaSpend and FactChecker.)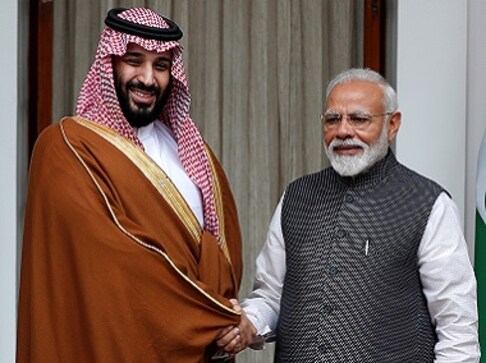 World
India's ties with Saudi Arabia, one of the world's leading oil producers and host to nearly three million Indians, have generally been on an upswing
World
This is a dramatic setback for Guinea, where many had hoped the country had turned the page on military power grabs.
Politics
His selection assumes significance as the dissension-riven Congress faces the Assembly polls in less than five months and the fact that Dalit voters comprise 32 percent of the state's electorate