Yogi Adityanath as Uttar Pradesh CM: Why the state must prepare for job losses post slaughter ban
These policies may make the BJP supporters and Hindutva brigade happy but the state will have to pay dearly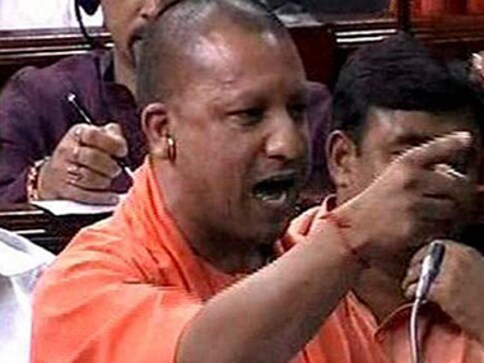 Two big election promises by the BJP in Uttar Pradesh — closure of slaughter houses and rollout of farm loan waiver — will cost the state exchequer and banks heavily besides resulting in a likely rise in unemployment in India's most populous state. Let's look at the details to understand how.
The new chief minister, Yogi Adityanath has already begun the crusade on slaughter houses by ordering the closure of two such houses. It is only a matter of time when his government will shut down all slaughter houses since this is one of the key promises in BJP's election manifesto. We are talking about a big industry here that is, in fact, the biggest among Indian states.
Uttar Pradesh is among the leading meat producing states in the country. According to a note by rating agency Icra, the state accounts for the highest share of buffalo population at 28 percent and houses 60 percent of slaughter houses and meat processing units in the entire country.
Total buffalo meat production, including the output in meat processing plants, in the year 2014-15 stood at 7,515 lakh kilograms, while that of goat meat stood at 1,771 lakh kilogram, sheep meat at 231 lakh kilogram while pig meat production was recorded at 1,410 lakh kilogram.
On an average, Uttar Pardesh's slaughter houses produce 137 kilos of buffalo meat per day. There is a thriving, big industry that also employs thousands of workers and indirect employment to many others. According to an Indian Express report (read here), the ban could lead to at least Rs 11,350 crore (2015-16) in terms of revenue from exports.
"In 2015-16, Uttar Pradesh exported 5,65,958 metric tonnes of buffalo meat. There is no other state in the country with the resources or the bovine numbers that could even come close to filling this huge hole," the report said. The other side of this argument, often heard, is that there is widespread theft of livestock from poor farmers to supply to non-registered slaughter houses. This is indeed a concern since farmer is losing his probably only alternative income when such incidents happen. But this is something the state can tackle using its law and order machinery.
If Yogi is determined to implement the BJP manifesto and goes ahead to ban all slaughter houses in the state, the government will have to find immediate answers for how will it compensate the resultant revenue loss to the state exchequer and unemployment to thousands of workers in close to 300 registered abattoirs in the state.
Then comes the farm loan waiver promise made by Prime Minister Narendra Modi during his campaign in the run up to the polls. "We will waive farmers' loan in our first cabinet meeting after the results of UP polls on 11 March," Modi said. For sure, Yogi Adityanath and BJP leadership cannot easily backtrack from this promise now in the agrarian state. Now, in this case, both the state exchequer and banks would take the hit.
According to an SBI research report , this hit would be approximately Rs 27,420 crore (total loans that will have to be waived off for the small and marginal farmers for all banks). "UP Government's total revenue for FY17 was Rs 3,40,255 crore according to revised estimates. Thus, the amount of Rs 27,420 crore to be waived off is approximately 8 percent of total revenue. This will definitely cause some amount of stress for the state's fiscal arithmetic in the coming year. The incumbent Government in UP has to go beyond the traditional solutions and find innovative ways of adding to its revenues," the report said.
SBI analysts have arrived at this figure looking at the socio-economic and caste census 2011, that said 40 percent of rural households of Uttar Pradesh are engaged in cultivation. When it comes to landholdings, 92 percent are marginal and small landholdings in Uttar Pradesh according to 2010-11 Agriculture Census. Total outstanding credit, in 2016, for the agriculture sector is Rs 86,241 crore in Uttar Pradesh, with average ticket size of Rs 1.34 lakhs.
According to 2012 RBI data, 31 percent of the direct agriculture finance went to marginal and small farmers (landholdings upto 2.5 acres), the report said. "Taking this as a proxy for Uttar Pradesh as well, approximately Rs 27,420 crore will have to be waived off in case loan waiver scheme is implemented for the small and marginal farmers for all banks," SBI report said. The demerits of loan waiver and how it irrevocably destroys the credit culture of an entire geography is discussed in an earlier column.
To sum up, BJP meeting its poll promise of slaughter house ban and rolling out loan waiver sounds good for BJP's Hindutva brigade. But, while implementing this, Yogi's Uttar Pradesh will have to pay a heavy price.
India
No one among the cases reported this year have died so far.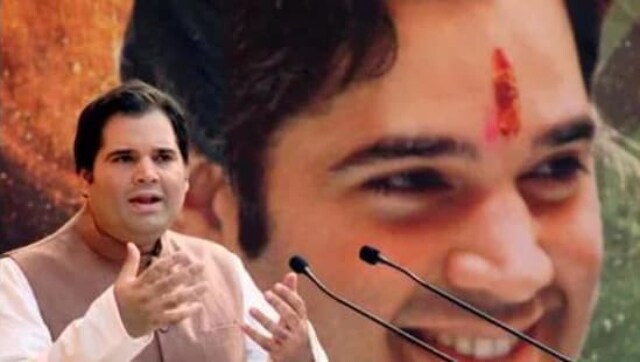 India
Gandhi has been sympathetic to the farmers' cause over their protests against three agricultural laws and often tweeted in their support
India
The prime minister shared an image of Maa Shailputri, who is worshipped on the first day of Navratri