UP Election results 2017: Hindu caste coalition helped BJP more than Muslim division in UP
Muslim candidates, however, managed to win seats like Meerut, Kairana, Najibabad, Moradabad Rural, Sambhal, Rampur and Suar-Tanda
New Delhi: The BJP's success in consolidating Hindu votes of various castes has rendered any division of Muslim votes redundant and helped Prime Minister Narendra Modi lead it to an unprecedented landslide victory in Uttar Pradesh, according to some Muslim leaders.
In Uttar Pradesh, the BJP won 312 seats, including some of the Muslim-dominated seats such as Deoband, Chandpur, Moradabad Nagar, Noorpur, Naanpara and Nakur where analysts feel that Muslim votes got divided between Muslim candidates of the Samajwadi Party and the Bahujan Samaj Party.
Muslim candidates, however, managed to win seats like Meerut, Kairana, Najibabad, Moradabad Rural, Sambhal, Rampur and Suar-Tanda.
A number of Muslim leaders IANS spoke with conceded that a few seats did fall into the BJP lap because of the division of Muslim votes. But given the scale of victory the BJP got, it would not have mattered much had Muslims rallied behind any single party.
Kamal Farooqui, a former member of Samajwadi Party, said the "division of the Muslim votes per se" is somewhat an "abstract concept".
"Contrary to general perception, Muslims do not vote en masse for any party. The BJP projects Muslims as a monolith to consolidate the Hindu votes. The fact is Muslims vote just like normal voters on issues which concern them," Farooqui told IANS.
"It is simply not possible that all the Muslims in Uttar Pradesh vote for any one party. Muslim votes do matter... but they seldom go to a single candidate en masse in any constituency."
Syed Qasim Rasool Ilyas, National President of Welfare Party of India, said the BJP's strategy had "successfully rendered the Muslim factor (in elections) ineffective".
Ilyas said the BJP "succeeded in getting votes of Hindu backward castes minus Yadavs and Scheduled Castes minus Jatavs.
"This new type of social engineering is being seen after the emergence of Narendra Modi and (BJP President) Amit Shah on the scene," he said.
Former Rajya Sabha member Mohammed Adeeb said Modi and Shah were selling the promise of Hindu rashtra under the garb of 'achhe din' which actually helps the BJP turn Hindu votes into a single more effective whole.
"Although the Narendra Modi government does not have any visible achievement in its last three years, still people voted for Modi.
"In Modi, they see this hope of Hindu rashtra which he is propagating as the 'achche din'," Adeeb said.
Agreed Navaid Hamid, Chairman, All India Muslim Majlis-e-Mushawarat, an umbrella body of several Muslim organisations. "We are moving towards a majoritarian democracy where nationalism is blended with Hindutva," Hamid said.
India
Police have so far arrested four people in connection with the case — Ashish Mishra, Luvkush, Ashish Pandey and Bharti
India
On Sunday morning, the Danish PM, her husband and a delegation arrived at the Taj Mahal in eco-friendly vehicles.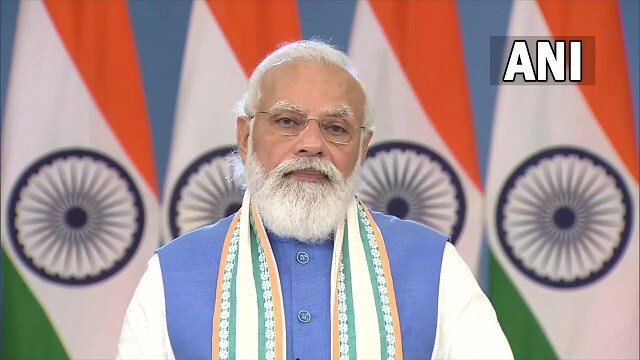 Politics
Since his days as Gujarat Chief Minister, Modi repeatedly said that, with the same laws, same rules, same officers, same people, same files, he has shown things can happen