UP Election 2017: With battlelines drawn, here's how BJP, BSP and SP-Congress combine stack up
Now that the electoral battlelines have been drawn in Uttar Pradesh, it's time to view the big picture holistically.
Now that the electoral battlelines have been drawn in Uttar Pradesh, it's time to view the big picture holistically. Let's do a short SWOT analysis of the three major warring forces dispassionately: Samajwadi Party-Congress alliance, Bahujan Samaj Party and Bharatiya Janata Party.
Samajwadi Party-Congress alliance: The party's strength lies in the novelty factor brought in by two youngsters — Chief Minister Akhilesh Yadav, who appears to have emerged far-too-stronger post rebellion within his Samajwadi parivar and Priyanka Gandhi, who has at long last decided to be proactive in politics beyond the family pocket boroughs of Amethi and Raebareily. Make no mistake, these two individuals would blaze the campaign trails in the days and weeks to come turning the electoral scene both colourful and spectacular.
This apart, there are three more positives: First, Akhilesh has reinvented himself. He is no longer bedeviled by the tag of a "bechara" chief minister. In fact, he has come to be the new SP supremo who calls all the shots within his party. His partymen, of all ranks, have begun to listen to him, almost the way they did with father Mulayam Singh Yadav. There is no confusion any more. The second good news for the party is that the SP's Muslim-Yadav vote-bank seems to have remained more or less intact despite the war within the family. And third, young voters connect with Akhilesh rather naturally.
What, however, remains to be seen is whether upper castes, particularly Brahmins, turn towards alliance candidates in significant numbers as a result of Congress joining the front. Past elections have proved that Congress votes are hardly transferable. If the trend is reversed, it will be truly path-breaking. Alliances are not about just electoral arithmetic; a sound chemistry is needed between the two partners as well. For the moment, however, the alliance is facing initial hiccups.
Bahujan Samaj Party: The party's main strength is that it happens to be the most under-estimated one. You would recall that even at the height of the pro-Modi wave of 2014, when Mayawati's outfit could not win a single seat in UP, this party had, in fact, bagged almost 20 percent of popular votes. The BSP's Dalit vote-bank has remained intact all these years. Also remember, a party that touches the 30 percent threshold in UP Assembly elections forms the government in Lucknow. In 2012, the BSP's vote share had almost touched the 26 percent mark. Who knows the party might secure another 4 percent votes this time with the support of Muslims?
Dalit-Muslim axis might prove to be the x-factor in 2017. Mayawati has been busy working for this axis all these months. It's important that she has given party tickets to 97 Muslim candidates this time. And even more importantly, she has been hammering home the point almost every day that her party – and not the SP-Congress alliance – is better placed to beat the BJP.
On the negative side, the BSP has had to suffer desertions by a number of party leaders including Swami Prasad Maurya, RK Choudhary and Ravindra Nath Tripathi. This had reinforced the perception that EBCs (extreme backward castes) were moving away from Mayawati's party, especially in the aftermath of the BJP's pro-Dalit, pro-OBC outreach. But Mayawati, on her part, is moving ahead unperturbed in her typical confident style.
She says: "BSP's core vote base is not divided like those of the faction ridden SP and BJP where intra party warring camps are bound to contest elections not to win but to defeat each other. It's only the BSP, not the SP-Congress combine, that can stop the saffron party from coming to power in UP in 2017 and, thereby, dampen their prospects in 2019."
Bharatiya Janata Party: Its strength is that with Modi at the helm it looks almost unbeatable. But its weakness is that minus Modi it is like a piece of deadwood. And remember, we are about to witness assembly -- and not Lok Sabha – elections. Moreover, this party doesn't have a state leader worth the name who can match the popularity of either Akhilesh or Mayawati. Little wonder then that they have gone into this election without a chief ministerial candidate.
All this apart, the BJP is now confronted against the deadly combination of Akhilesh and Priyanka on the one hand and a rather unforgiving Mayawati on the other. The saffron outfit's upper caste vote base is under threat with the new SP-Congress alliance moving swiftly to divide the Brahmin and Bania votes in its favour. The party is in a fix.
Amit Shah's party faces yet another problem in western UP, where farmers led by Jats are up in arms against the 'lotus' symbol. It may be recalled that the Jat community had supported the BJP whole hog in the 2014 Lok Sabha elections causing a massive polarization in favour of Narendra Modi. Things have changed dramatically this time.
What adds poignancy to the BJP's woes is the fact that people, particularly farmers, are now beginning to turn against notebandi too in a big way. Their patience is seen to be wearing off.
And time is running out. Fast and furiously.
Subscribe to Moneycontrol Pro at ₹499 for the first year. Use code PRO499. Limited period offer. *T&C apply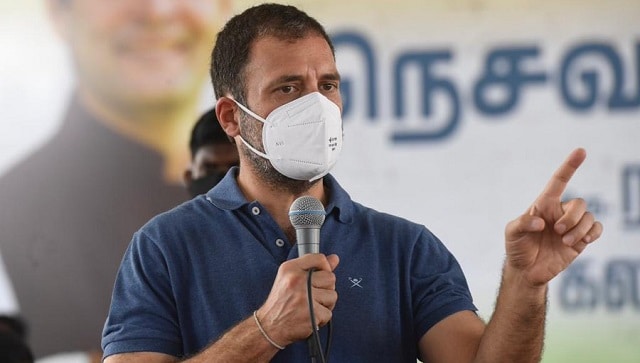 Politics
The north-south divide inadvertently flares up before every election, especially in southern Indian states. This time it has come before the Assembly elections in Tamil Nadu, Kerala, and the UT of Puducherry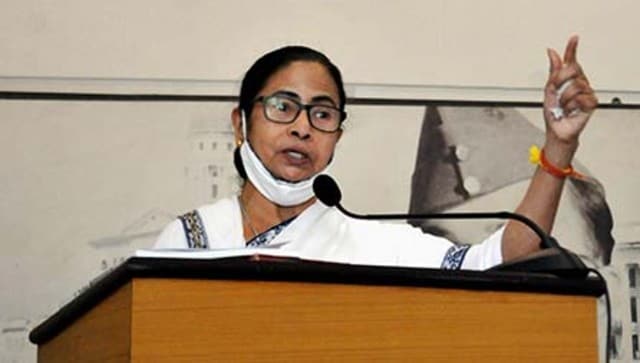 Politics
Hailing Mamata Banerjee as the 'real Bengal tigress', the party vowed to stand in solidarity with the Trinamool Congress chief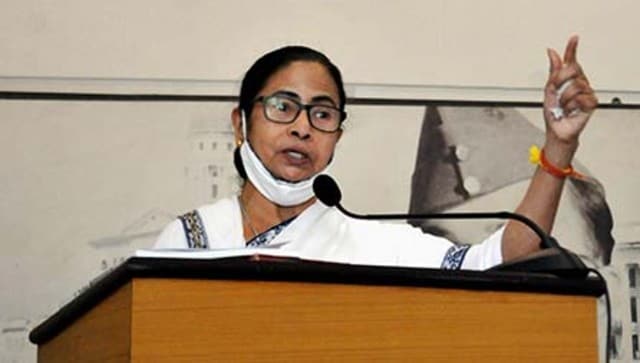 Politics
According to TMC sources, the party has decided to omit from the candidates list the names of several sitting MLAs who are 80 years of age or older