UP Election 2017: Will celebrate 'Holi of victory' on 11 March, says Modi
Sensing defeat, the SP and the BSP have launched a new game plan for a fractured mandate in Uttar Pradesh so that they can have bargaining power, Prime Minister Narendra Modi said on Monday.
Mau (UP): Sensing defeat, the SP and the BSP have launched a new game plan for a fractured mandate in Uttar Pradesh so that they can have bargaining power, Prime Minister Narendra Modi said on Monday.
"The SP and the BSP, after the third phase of polling, have realised that they have no chance of winning and so they have launched a new game, a new technique...even if we are defeated or our seats decrease, no one should get majority," he said at an election rally in this eastern Uttar Pradesh town.
"I want to tell the leaders of the SP and the BSP to try whatever means they can to defeat the BJP, there is no problem with it...but do not play with the future of Uttar Pradesh. It has suffered a lot in the past," Modi said in his over hour-long speech.
"You (SP, BSP) might be thinking that in case of a hung House, you will get a chance to bargain but the people of Uttar Pradesh have shown you in the Lok Sabha polls, by ensuring a full majority to BJP, and in these elections, they will ensure that BJP wins with a huge margin," Modi said.
The prime minister said it is the right of the SP, the Congress and the BSP in democracy to try to win elections by doing whatever they want against the BJP.
"When the polls were announced and the SP got afraid that they will not win, in a hurry they went and sat in the lap of the Congress...boarded a sinking ship. They got encouraged by media coverage and got intoxicated and thought they will befool the people," Modi said.
However, public knows how to differentiate milk from water, he said.
On the hype on the SP-Congress alliance, Modi said soon after entering into an understanding they were claiming they will get a two-thirds majority and there were also reports that "certain people" will come out for campaigning.
"But soon after the first two phases, those very people decided to stay away from campaigning and those who were claiming a two-thirds majority came with folded hands asking for another chance to correct their mistakes," Modi said.
Pointing out that his party believes in taking its allies along even if it got full majority on its own, the prime minister said all its alliance partners will be made part of BJP government in UP if it comes to power, even though on its own.
"The ship of the Samajwadis has sunk...BSP is not able to do anything...Bhatija (Akhilesh) is thinking as to how to save himself, while Bua (Mayawati) is worried thinking what the bhatija has done...," he said.
Noting that the country was being hailed all over the world today because it got a full majority government at the Centre after 30 years, Modi said when he, as the prime minister, shakes hand with world leaders they see "125 crore Hindustanis" in him.
He called for a full majority to his party in the polls so that UP is also hailed across the country.
Speaking about the "backwardness" of eastern Uttar Pradesh, Modi said that with fertile land, enough water, labourious people and dreams of youths, it can be made the 'aan, baan and shaan' (pride of place) of the country.
"It is not as if leaders sitting in Delhi are not aware of the situation here but they don't have any concern...there cannot be a bigger crime...the Congress has committed a big crime as also the SP and the BSP and they all needed to be punished," Modi said.
"During Pandit Nehru's time, when local MP from Ghazipur Vishvanathji spoke about the plight of the region...about poverty and starvation, the entire parliament was teary-eyed ...what he said no one will believe...there are people living in dismal state and poor families washed cowdung to retrieve foodgrains for filling their stomach," Modi said.
Pandit Nehru had set up the Patel committee for developing eastern Uttar Pradesh and a report was given during his (Nehru's) time itself. "50 years have passed, see the criminal mindset, it has been lying in a box," he said, adding the report has now been taken out and work has started on its recommendation.
"After result on 11 March, we will celebrate Holi of victory," Modi said.
Unleashing fresh attack on Chief Minister Akhilesh Yadav on the Fasal Bima Yojna, Modi said those who talk about 'kaam bolta hai' managed "only 14 percent success" in implementing the scheme and asked if it was not a crime against the farmers and should the state government not be punished for it?
"What is the crime of farmers, why are you so angry and harming them by not buying foodgrains at the support price?... who is against the farmers and is only serving their interest by spewing venom of casteism...they will not be pardoned by the youths of Uttar Pradesh," Modi said.
Alleging discrimination in power supply, he said, "Your chief minister is brazenly claiming that you are getting it...you are fortunate that polling will take place here at a later date
and so you are getting power...where it is over, the power supply has been cut...here the same thing will be done after 4 March...is this not betrayal and a lie?"
"He has so much ego that he is out to befool people by spreading lies," he said, adding if the chief minister had development in his mind he would have also known about 2,700-km long Kandala-Gorakhpur gas pipeline worth Rs 5,000 crore which will also bring industry and development in this region.
He claimed that Centre was ready to give power at a low rate "but the state did not take it...only half of the funds for the purpose has been spent...such a government does not have the right to be in power for even a day".
Recalling the donkey remark, Modi said, "Akhilesh says he has talked about donkeys in fun...when Sheila Dikshit talked about her leader, I also thought it was out of fun...I want to ask whether the bad state of police thanas, people being stabbed and land being grabbed are also part of fun."
Referring to BSP fielding gangster-turned-politician Mukhtar Ansari from the Mau Sadar seat, Modi said when any muscle man is sent to jail here he "goes in smiling as they get perfect arrangements for their stay and security in jails".
"Give my message to all those who have evaded jails till now and those who are taking food for those inside that times have changed and after the results are announced on March 11, jails will be made jails in true sense and it will be seen how they have fun," Modi asserted.
Targeting BSP supremo Mayawati, he asked whether making tall claims on law and order and then giving tickets to musclemen is not making a mockery of democracy.
Citing 'Bahubali' film, Modi referred to a character in it 'Katappa' and hinted at a man standing with a stick on the dais calling it the stick of law and and promised guarantee of security under a BJP government in the state.
India
The proceeds from the e-auction will go towards the Namami Gange Mission, aimed at conserving and rejuvenating the Ganga
Politics
On the socio-political front, the historic step of abrogating Article 370, which came into effect in 1950, and Article 35A, which came into effect in 1954, figures high on the list of achievements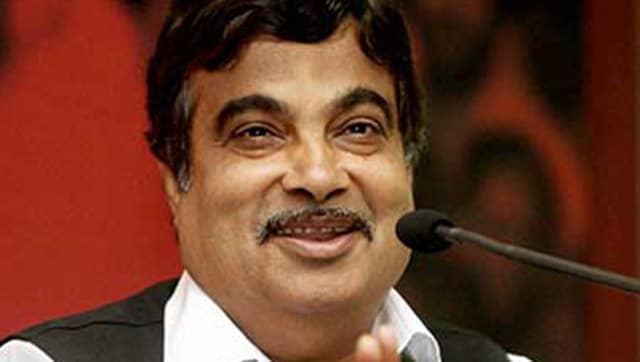 India
'They want to support us with their technology and capital for the progress and development of India,' said the BJP leader in Nagpur