UP Election 2017: Why hasn't Mayawati's BSP tapped on the winnable Dalit-plus-Muslim votebank?
Bahujan Samaj Party (BSP) chief Mayawati has the single biggest block — majority of Dalits behind her. If Muslim electorate gets enthusiastic towards BSP, Dalit-plus-Muslim votebank could be a unbeatable.
The Dalit-plus-Muslim votebank is easily the most winnable formula in Uttar Pradesh.
Together, these two groups form well over 40 percent of the population in the state. In a state where Samajwadi Party could sweep the polls with less than 30 percent vote share in the last Assembly election, a Dalit-Muslim votebank is the simplest route to power.
Bahujan Samaj Party (BSP) chief Mayawati has the single biggest block — majority of Dalits behind her. If Muslim electorate gets enthusiastic towards BSP, Dalit-plus-Muslim votebank could be a unbeatable. This is simple arithmetic. And, Mayawati is surely aware of it. Yet, it remains a mystery why the BSP never goes aggressively for the Muslim votes.
It is commonly said that Muslims go with the party that is most likely to defeat BJP. If that's true then why don't we see Muslims voting enthusiastically for a BSP? SP gets lion's share of the Muslim votes but BSP is far behind.
There are several reasons for that but first a recent example when BSP had the opportunity to grab Muslim votes and she missed it. After the Muzaffarnagar riots, or for that matter the murder of Mohammad Akhlaq in Dadri, has turned the popular mood in the state against SP. How can an astute politician like Mayawati be unaware of this minority anger? There were other grievances too, apart of the anti-incumbency factor against SP, yet the BSP failed to tap this feeling of discontent among Muslims.
Failure to take stand on Muslim issues
The feeling among Muslims that Mayawati does not care much for the Muslims, gained strength when Muslim youths were routinely picked up from Azamgarh and other towns of Uttar Pradesh during BSP regime. Azamgarh was branded as hub of terror during her tenure as the chief minister.
Muslims hoped BSP leadership would take a strong stand against it or at least speak out over the indiscriminate arrests — something that could have boosted the morale of Muslims. But this didn't happen. Muslims felt that there pain wasn't understood by the BSP. And the trust deficit between Muslims and the BSP kept growing.
While SP's core Yadav vote is much less than BSP's Dalit vote, SP managed to create the image that it was a party that looked after interests of Muslims and thus emerged the Muslim-Yadav combination. Muslims do vote for BSP, often as second choice, but the Dalit-plus-Muslim combination that would have been invincible, could never emerge in Uttar Pradesh.
No serious effort to reach out to Muslims
After the SP formed the government in 2012, there was little effort on part of BSP leadership to reach out to Muslims. Many Muslims complained that the BSP doesn't even seem to acknowledge that 'we had supported the party election after election, but just expects our vote'. In the wake of riots, Muslims were in need for someone who would stand by their side. Perhaps, the expectation was that BSP leaders would visit homes of victims of communal riots and those who suffered at the hands of cow vigilantes.
There was bound to be a feeling of dejection. It was the time one started hearing more and more about Mayawati being soft on BJP and about BSP chief's purported statement in the past that put blame on Muslims for party's loss. We have had examples of 'secular' parties allying with BJP, but BSP joining hands with the saffron party is something that we have heard more often.
However, the fact remains that the BSP has never had a serious outreach strategy towards the Muslims — neither in terms of launching new schemes for artisans (that could have helped the community), nor major developmental projects in Muslim dominated cities or towns.
No symbolism: Rare to find Muslim icons on BSP's banners, hoardings
During BSP events, conventions and political campaigns, it is rare to see any Muslim personality's photograph along Dalit icons of yore. The banners and posters are seldom in Urdu. Symbolic representation goes a long way in bringing a community with the party. But the BSP doesn't seem to think about it. Even promises are not such that would make Muslims rush towards the party.
When new districts were carved during BSP rule, none of them was named after any Muslim icon of the past. Major schemes or projects weren't named after Muslims freedom fighters (unlike Dalit heroes).
No one except Nasimuddin: BSP's sole Muslim face
During her tenure, Muslims too rued that it was difficult to get to meet her. The party doesn't have strong Muslim leaders either. The Muslim face of BSP is Nasimuddin Siddiqui. But Siddiqui doesn't have influence among Muslims. Besides, Mayawati's lack of connect with Muslim social, religious leaders sent wrong signals to the Muslims.
Akbar Ahmad Dumpy and Ilyas Azmi's protest in Parliament after Batla House encounter and police parading Muslims wearing 'keffiyeh', was a moment when Muslims felt the party was strongly raising their voice.
However, reports suggested that both of them were ticked off for their protest. They were out of favour in the party soon. A feeling gained ground among Muslims that strong Muslim leaders were unwelcome in BSP (though it is a charge against other parties too).
Mayawati was chief minister briefly in her earlier two stints—around four months in 1995 and six months in 1997. In 2002, she was chief minister and remained in the chair for more than a year.
Along with a committed Dalit vote, she needed just a chunk of another major social group, to form government on her own. But it was only in 2007 that when there was an apparent wave against SP government that her party could win an absolute majority and she was chief minister for five years.
Field Muslim candidate — BSP's sole strategy to get Muslim support
BSP has been in the fray since the decade of eighties. In the aftermath of Babri mosque demolition, Muslims were angry with Congress and were looking for alternatives. There were two strong alternatives that emerged in UP: Mulayam Singh Yadav's SP and Kanshi Ram's BSP. But Mulayam Singh Yadav cleverly positioned himself as custodian of Muslim interests.
The BSP didn't go all out to get Muslim vote. Yet, it kept getting some Muslim vote. The sole plan has been to field Muslim candidate and get the community's votes.
It remains the party's sole 'Muslim plan' till date. But is that any plan, at all! Roping in Muslim leaders like Mukhtar Ansari just before polls may fetch her votes. With 97 Muslim candidates in the fray, BSP will definitely get Muslim vote in many constituencies. Even otherwise no one write off the party.
But the real question is that shouldn't BSP have tried to be the first choice for the Muslim voter in UP, when the field was open for it for years? Perhaps, no one except Mayawati can answer it.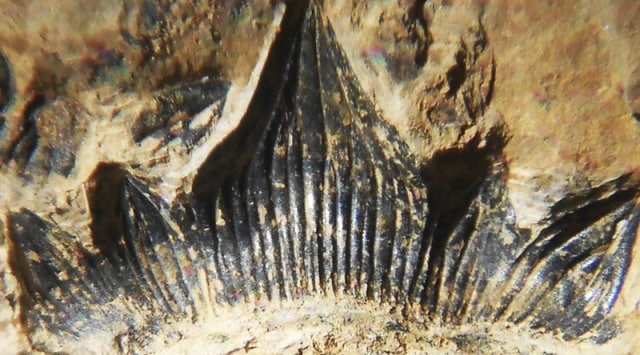 World
The formal naming announcement followed seven years of excavation, preservation and study.
World
The US Special Presidential Envoy for Climate said advancing gender equality is not only critical for economic growth but also in tacking climate crisis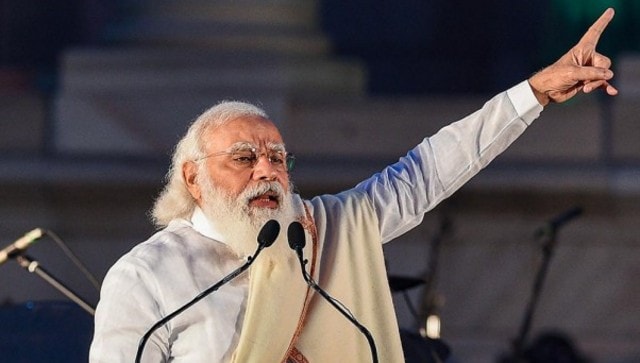 World
Though there has been visible slowing down of exports, the decision to stick to sharing life-saving vaccines with the poorest nations of the world, despite political pressure at home, speaks of a conviction in India's self-image as a responsible power