UP Election 2017: Shivpal Yadav ploughing lonely furrow in Jaswantnagar after being sidelined by Akhilesh
Once calling the shots as the most powerful minister in Uttar Pradesh, Shivpal Singh Yadav is today ploughing a lonely furrow.
Jaswantnagar: Once calling the shots as the most powerful minister in Uttar Pradesh, Shivpal Singh Yadav is today ploughing a lonely furrow.
Fighting to redeem some of his lost pride in his native constituency, the 61-year-old brother of SP patron Mulayam Singh Yadav is banking on sympathy of 3,65,535 voters after being sidelined by nephew Akhilesh Yadav.
If it is anything which has can be termed as positive for Shivpal at election time, it is the sympathy of the voters who have had a personal association with him for decades.
He might have been thrown out of the ministry but is still regarded as 'mantriji' and does not need to remind voters of his works and personal help that he has rendered to the locals.
Though today he is treading the path alone with no bigwig coming over for campaigning, the support of his elder brother Mulayam, who started his campaign with a rally for him, has reestablished the bonding in the family.
Jaswantnagar, part of Mainpuri Lok Sabha seat, was represented by Mulayam who had won the seat first time in 1967. Winning it for eight terms — he lost on two occasions — he left it for Shivpal, who has won it four times since 1996.
In the last elections in 2012, Shivpal polled 1.33 lakh votes, beating his nearest opponent of Bahujan Samaj Party by over 80,000 votes.
Manish Yadav is the BJP contestant, but it appears to be of no major concern for Shivpal who believes he is on a safe wicket in the Yadav family stronghold. BSP has fielded Durvesh Shakya in a field of 10.
In the previous elections, Shivpal had not spent much time in his constituency since he had to shoulder the responsibility of the state with his brother. This time he is not even in the list of SP's star campaigners and thus has enough time for his constituency. For the last 20 days, he has been camping in Jaswantnagar, addressing some 15 meetings a day motoring down the dusty roads moving from one village to another racing against time for the 19 February polling.
"He never campaigned earlier but he won. In the last elections he was here for just three days for campaigning... voters have remained faithful to him all through," said a leader assisting Shivpal in the campaign.
Some others who have been sidelined by the new regime in the party or have been denied party ticket are also siding with Shivpal on this seat, though they have expressed their loyalties elsewhere. Team Shivpal names Raghuraj Shakya as one such leader who after being denied SP ticket has been working to transfer 'shakya' votes to BSP. But on Jaswantnagar seat, he is with Shivpal and wants him to win by a maximum margin to prove a point to detractors in the party.
Shivpal's predicament is that he cannot even speak against Akhilesh in public as he has been fielded by the party nor can he praise him, his supporters said.
"It is a catch-22 situation for him," said Amar Yadav, a youth toiling hard for Shivpal, who had threatened to form a new party after the elections on the day of filing his nomination. Locals understand that it was his anger but disgruntled elements in the SP rank and file read a meaning in it for the future.
Shivpal loyalists believe that whichever way he chooses, he will be with his elder brother Mulayam.
The constituency comprises 1,64,333 women, 2,01,187 men and 15 belonging to third gender category. The constituency has a large number of youths, who look to be siding with Akhilesh but still rush to touch Shivpal's feet wherever he goes.
Shivpal's support base is spread to other castes and sections of society including Bania, Kashyap, Jatwas as well as Yadavs and Muslims who credit him with constructing roads, drains, irrigation facilities, water supply and power connectivity as MLA and minister.
Moving about in the vast hinterland to interact with his electorate, Shivpal recalls the works undertaken as the PWD (Public Works Department) and Irrigation minister before he was dumped by Akhilesh. His hurt feelings sometimes come to the fore with queries like, "Did I do anything wrong?" or assertions like, "I could have done more had I continued till the last."
Shivpal, however, follows the party line in attacking Prime Minister Narendra Modi for forcing people to stand in long queues after note ban, failure to fulfil promises and create jobs and promises to further develop the area if elected once again.
His opponents, however, attack SP on law and order front and stress that goons have been ruling the roost throughout the last five years of Akhilesh government.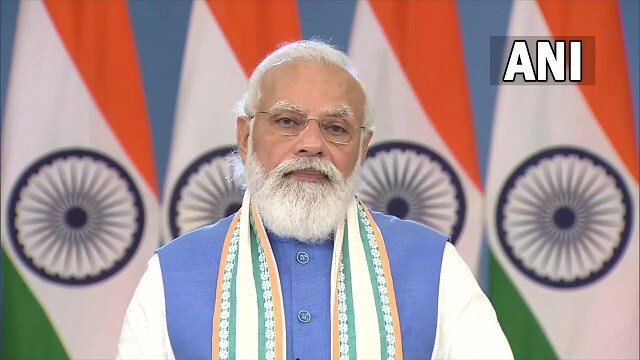 India
Indian Space Association (ISpA) represents homegrown and global corporations with advanced capabilities in space and satellite technologies
India
The 'annadata' narrative is slowly peeling off. Indians can now clearly see that beneath the costume of farmers exist many hardened criminals and anti-national elements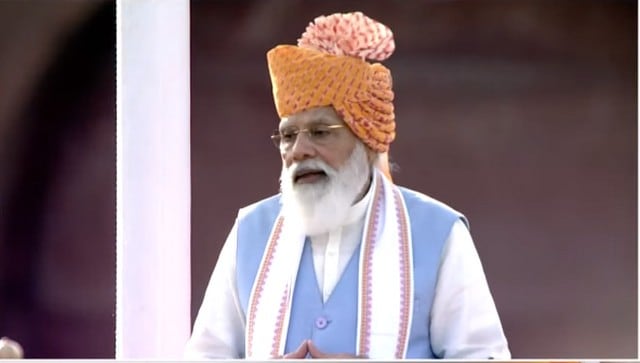 India
Responding to a question that opposition and critics term Modi an autocratic leader who takes all decisions on his own, Shah described the prime minister as a "democratic leader".