UP Election 2017: Poll language stinks; blame it on the growing desperation among parties
The self-righteous noise over politicians plumbing new depths in disparaging attacks on rivals makes little sense.
The self-righteous noise over politicians plumbing new depths in disparaging attacks on rivals makes little sense. Haven't we seen all this before? Whenever our leaders run out of ideas they resort to personal attacks and offending language. In Uttar Pradesh, we are noticing the same habit in play yet again. The only difference this time perhaps is that the top campaigners for parties are leading the charge, not so much the usual suspects, known for their intemperate language.
Blame it on growing desperation. Voting in three phases in Uttar Pradesh so far has revealed no trend. The voting pattern in the first phase is normally considered a trend-setter for the rest of the election in the state. However, even after three phases and good footfall at booths, it is not yet clear, why each party is claiming victory in each phase. With confusing signals emanating through the half-way mark, parties are back to what works for them best: tearing opponents apart and raking up controversial issues.
Thus, we have Prime Minister Narendra Modi getting creative with the word 'SCAM'. He treated it as an abbreviation with the letters standing for Samajwadi Party, Congress, Akhilesh Yadav and Mayawati respectively. Then he called BSP Behenji Sampatti Party. The references to kabristan and shamsaan and electricity during eid and not on diwali, keeps people in doubt over his real intention. BJP president Amit Shah has called for a ban on all slaughter houses, raised the issue of triple talaq and mentioned in hint the exodus of Hindu families from Kairana in western Uttar Pradesh. The attempt at communal polarisation is not even subtle here.
Mayawati had her own take on Narendra Damodardas Modi. At a rally in Sultanpur, she said NDM stood for Negative Dalit Man. Not very imaginative, one must say. Otherwise, she has been going hammer and tongs at Modi, alleging mainly that he is playing the communal card to win votes. It does not behove a prime minister, she reminds her audience.
Akhilesh, normally a sober speaker, has already let loose the 'donkey' jibe on the BJP's star campaigners. Though he did not say it in as many words, his call to actor Amitabh Bachchan not to campaign for Gujarat's donkeys makes clear who he was aiming at. Congress vice-president Rahul Gandhi, who reserves his caustic best for Modi, has compared him to Gabbar Singh. Even Priyanka Gandhi has taken a jibe at his outsider status.
As the election enters phase four and moves to other phases, expect the discourse to get nastier. Development and real problems facing the state are less likely to become the central talking points at rallies. The 'Modi vs all' battle has already taken shape; the way it is headed it might soon be a 'UPwalla vs outsider' battle.
Not many believed communal issues won't be raised at some point during the campaign. The fact that the BJP has no Muslim candidate to offer made it clear that the party aimed at Hindu consolidation in its favour while the community's votes got divided between the alliance and the BSP. So it does not surprise that a raucous community-centric rhetoric has taken centrestage.
Blame the dip in the quality of discourse in the seven-phase election too. It is just too long and the fatigue starts showing at some point. After exhausting their catchiest lines in the first few rallies, the star campaigners have nothing fresh left for the audience. It does not help that television channels keep beaming live into homes all their speeches. People already know what has been said; they have to be engaged with something interesting. The problem also has to do with fewer star speakers with parties. It kills scope for variety. Have we seen the lowest low already? Certainly not. In contemporary politics, where acrimony defines the relationship between parties, nothing is too low. It is part of the game. Leaders are only responding to a desperate situation through desperate measures.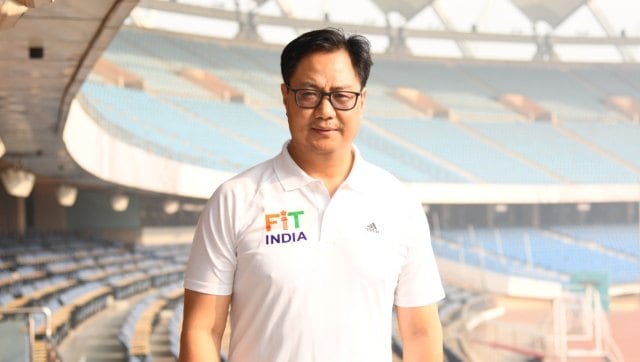 India
Kiren Rijiju, who is a man of many talents, hosted the new batch of civil servants at his Delhi residence recently and surprised the guests with his singing at the event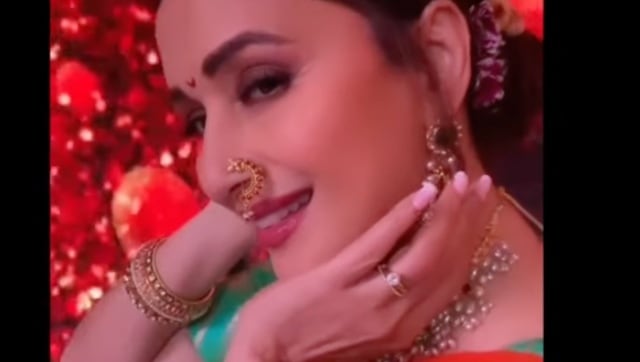 India
Megastar Amitabh Bachchan joined in the fun, sharing a hilarious video that superimposes the Singhala track over a dance scene from the movie Kaalia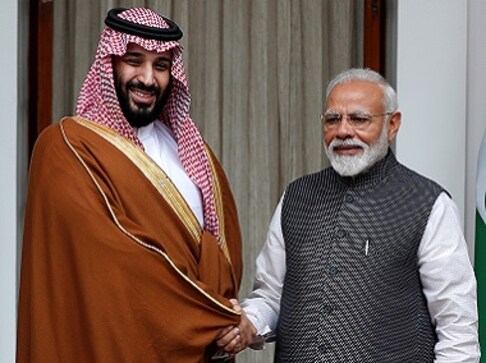 World
India's ties with Saudi Arabia, one of the world's leading oil producers and host to nearly three million Indians, have generally been on an upswing