UP Election 2017: From loan waivers to free laptops, politicos promised freebies galore in poll manifestos
Taking a leaf out of populist schemes from the south, political parties in UP too have promised sops and handouts to woo voters as the nail-biting political slugfest this year poses unprecedented challenges to each player in the fray.
Freebies galore in the manifestos of political parties in Uttar Pradesh where laptops and smart phones are being promised even as loan waivers to farmers remain the mainstay of the assurances.
As the political potboiler in UP gathers steam, it is becoming evident by the day that there is no clear front-runner among the three major contestants, BJP, SP-Congress and BSP with factors including demonetisation, problems of farmers and caste and community considerations likely to influence the outcome.
The BJP is in no shape to repeat it's 2014 clean sweep as it has been battling challenges, including perceived unhappiness among the Jat community, which has a sizeable presence in regions that polled in the first phase, and Muslims who dominated the second phase are anyway not a BJP votebank.
Mayawati's Bahujan Samaj Party, which was written off under the Modi wave in the 2014 Lok Sabha polls is working quietly but steadily to burrow into the magical Dalit plus Muslim vote bank combination that has helped the party secure wins in the past.
Meanwhile, Akhilesh Yadav's Samajwadi Party desperately need a second run at the throne of UP to validate, if not justify, the young leader's decision to usurp his father and party patriarch Mulayam Singh Yadav and forge an alliance with the Congress.
Therefore, taking a leaf out of populist schemes from the south, political parties in the Hindi heartland too have left no stones unturned in promising sops and handouts to woo voters as the nail-biting political slugfest this year poses unprecedented challenges to each player in the fray.
The ruling Samajwadi Party has promised pressure cooker, food grains for the poor and ghee and milk for students besides expanding pension benefits under different schemes to one crore people.
Another noteworthy trend this year was that all parties went all out to woo the youth, especially the first time voters.
The SP, which had caught everyone's attention with its manifesto in the last elections that promised providing students with laptops and tablets, has tried to tame its horses this time.
But the Bharatiya Janata Party (BJP) has gone a step ahead, promising laptop to every student "without discrimination" along with 1 GB internet data every month for a period of one year.
The SP has this time promised laptops to meritorious students and smartphones for all.
BJP and Congress, which is fighting the polls in alliance with SP, besides parties like Rashtriya Lok Dal (RLD) have all promised free wi-fi internet services in all colleges and universities, apparently to cash in on the 'Digital India' wave and also to target the young voters.
Like in the past, Bahujan Samaj Party (BSP), however, has stayed clear of coming out with a manifesto this elections, with its supremo Mayawati stressing that her party does not believe in making promises but "acting" on them.
Congress has promised to provide free school education for every girl child and give free bicycles to girl students from Class IX to XII.
BJP, on the other hand, has announced free school education to all students and extending it till graduation for the meritorious ones.
Notably, to instill a technical approach and scientific attitude among the students who passed class XII the state government had launched a scheme to provide a laptop to them.
In 2012-13 and 2013-14 fiscal years, Rs 3,43,009.91 crore were spent and 14,82,093 students covered in the scheme.
In 2016-17, it was proposed to cover 39,600 students, according to an official UP government data on planning.
With nearly 20 crore people, UP remains a populous state. It sends 80 members to the Lok Sabha and it has a 403-member Assembly.
The state, however, does not fare well in important sectors like education, health, industry, and agriculture engages over 70 percent of its people.
BSP has announced waiving farm loans of up to Rs 1 lakh, while BJP, Congress, SP and RLD have made a similar promise albeit without announcing any such upper limits.
In a bid to woo farmers, parties including BJP and SP have promised round-the-clock power supply while Congress raised a similar pitch with its slogan "karza maaf, bijli half" (loan waiver and 50 percent reduction in power bills).
However, in the race to specify the most promising sops, no party sought to specify, where from the finances to support such populist schemes will come in a state already reeling under fiscal burden from the previous years.
According to an article in The Hindustan Times, UP continues to be counted among the 'Bimaru' states while others such as Rajasthan and Madhya Pradesh have come out of it. "Even poorer neighbours such as Bihar, under chief minister Nitish Kumar, grew at 11% year-on-year", the article states.
The state's GSDP is also at a dismal $161.10 billion in 2014-15, for a state it's size, according to the India Brand Equity Foundation.
Talk about the per capita income and other such indicators used to map growth, the scenario is shoddier.
"UP's economic status has only fallen since India's independence — its per capita income, which was 97% of the national average has slipped to 40.5% in 2014-15. The state's economy grew at 6.56% annually, lower than the national average of 7.52%," The Hindustan Times report reads.
Another slightly dated report by Asocham India published in DNA states that between 2004-05 and 2012-13, UP has clocked the slowest growth rate amid the Bimaru states making it the lowest ranked amid the four states (Bihar, Madhya Pradesh, Rajasthan and UP) that are considered the least developed in India.
Add to this the burden that demonetisation and neglect of administrative duties by officials busy on election duties have spelt disaster for the state's economy.
Officials in the concerned departments fear that the revenue targets for the current fiscal might take a knock of 25-30 percent as most government employees are out on election duty.
The Sales Tax Department has seen a drop in collections in the past three months.
While it earned Rs 4,494 crore in tax in November, the collection slipped in December and is set to go down further in January and February due to engagement of employees and officials in election duty.
The Excise Department, the cash cow, has also taken a beating in revenue collection. An official said that as against a target of Rs 1,443 crore in December, the collection was down at Rs 1,345 crore.
With elections for the 403-seat UP assembly underway, even sale of liquor has fallen, partly because of strictures from the Election Commission.
The stamp and registration revenue target was Rs 12,130 crore but has been downsized in a big way, with collections dropping to Rs 9,222 crore.
The target for this month has been scaled down to Rs 13,953 crore from Rs 16,319.60 crore (a loss of Rs 2,366 crore).
The Sales and Trade Tax target has been revised from Rs 57,940.30 crore to Rs 51,508.93 crore.
With inputs from agencies
Politics
Twenty Years after being in power, first as Gujarat chief minister and then as country's prime minister, Modi's biggest strength remains his ability to focus on processes without worrying about end results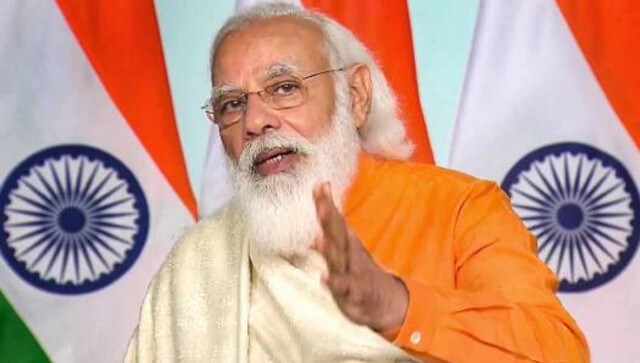 Politics
BJP President JP Nadda extended his congratulations to Modi for completing 20 years in public office, saying that as "a 'Pradhan Sevak', he has made India a global power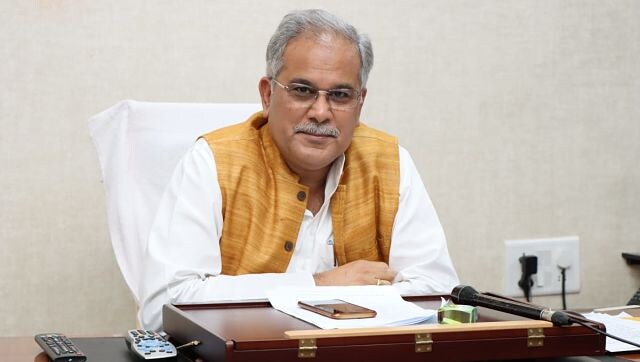 Politics
The appointment also assumes significance as it comes amid speculation over the possibility of a leadership change in Chhattisgarh where Cabinet minister TS Singhdeo is vying for the top job in the state