UP Election 2017: Campaign for 3rd phase ends on Friday, 12 districts go to polls on 19 February
Curtains will come down on Friday on the hectic campaign in 69 Assembly seats spread over 12 districts of Uttar Pradesh that will go to polls in the third phase on 19 February.
Lucknow: Curtains will come down on Friday on the hectic campaign in 69 Assembly seats spread over 12 districts of Uttar Pradesh that will go to polls in the third phase on 19 February. The districts are Farrukhabad, Hardoi, Kannauj, Mainpuri, Etawah, Auraiya, Kanpur Dehat, Kanpur, Unnao, Lucknow, Barabanki and Sitapur.
In the 2012 Assembly polls, SP had won 55 of these 69 seats, while BSP, BJP and Congress secured just 6, 5 and 2 respectively. One seat went to an Independent. On the campaign trail, Prime Minister Narendra Modi has sought to puncture Chief Minister Akhilesh Yadav's "kaam bolta hai" slogan by stating it was the SP leader's "karnama"(misdeed) which spoke for him.
While, Akhilesh questioned him on "acchey din" promise claiming that it was elusive. He said that after the turnout trend of first two phases, the blood pressure of opposition has shot up.
In a bid to woo minority voters, he also tried to attack BSP supremo Mayawati stating, "She cannot be trusted. She can join hands with BJP again to form next government."
Mayawati, however, clarified in her speeches that "she will prefer to sit in the opposition instead of joining hand with anyone" while urging minority voters to back her party. After skipping constituencies falling in the first two phases, SP patron Mulayam Singh Yadav campaigned for brother Shivpal Singh and daughter-in-law Aparna Yadav, but preferred not to seek votes for others.
He is said to be perturbed over SP forming a coalition with Congress. Prominent among those whose prestige will be at stake is Nitin Agarwal, son of SP leader Naresh Agarwal, BSP turncoat Brijesh Pathak from Lucknow (Central) on BJP ticket and Congress turncoat Rita Bahuguna Joshi from Lucknow Cant who is pitted against Mulayam Singh Yadav's daughter-in-law Aparna. SP leader Shivpal too is a key figure in this round.
He is contesting from Jaswant Nagar seat. Congress leader P L Punia's son Tanuj Punia is trying his luck from Jaidpur seat in Barabanki.
Besides, BJP will have the additional challenge to fare well in Union Home Minister Rajnath Singh's Lok Sabha seat — Lucknow. This phase includes Etawah, the native place of SP patron Akhilesh Yadav and districts like Mainpuri, where Tej Pratap Yadav is an SP MP. From Kannauj Dimple Yadav, wife of the chief minister is MP.
A total of 826 candidates are in fray, whose fate will be decided by 2.41 crore voters, including 1.10 crore women and 1,026 belonging to third gender category. While the maximum number of 21 candidates are in Etawah, minimum of three candidates are in Haidergarh (Barabanki).
Lucknow West and Central have 17 candidates each. There will be 25,603 polling booths in this phase.
The next four phases of polling will be held on February 23, 27 and on March 4 and 8. Counting of votes will take place on 11 March.
India
The project aims to synchronise activities relating to infrastructure building in an area to help Central and state agencies, urban local bodies and the private sector effectively coordinate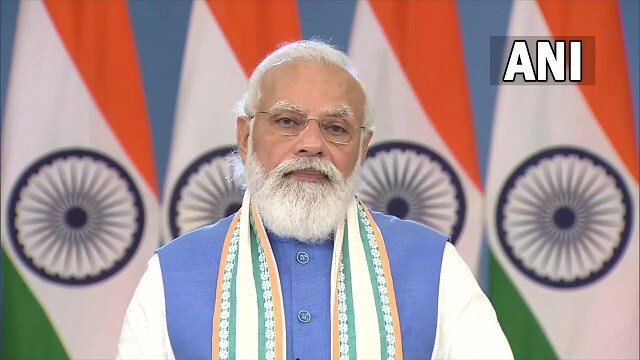 India
Prime Minister Narendra Modi said no matter how powerful a person may be, stern action should be taken against those who work against the interest of the nation
India
Its founding members include Larson & Toubro, Nelco (Tata Group), OneWeb, Bharti Airtel, Mapmyindia, Walchandnagar Industries and Ananth Technology Limited.