Trinamool Congres and BJP must find a 'mature' way to sort out differences for West Bengal's sake
The fight on oratory skills have assumed a regressive form in West Bengal and unless such outbursts are reined in, they are likely to escalate to a dangerous level
Of late, Kolkata has been in the news for all the wrong reasons. Worse, it is afflicted with a chain of sickening and perverse rhetoric exchanged regularly between the ruling Trinamool Congress (TMC), its affiliates and supporters on one side and the political adversaries on the other. Political rivalry and ideological differences do exist in a democracy and they are normal, yet, they are kept within the confines of a basic decency not exceeding the limits which are unparliamentary and unpleasant. Kolkata, sadly, is failing at it.
It's common knowledge that the TMC and the BJP have been at loggerheads with sharp political differences. However, things have reached a nasty impasse after the Central Bureau of Investigation (CBI) arrested TMC leaders Sudip Bandopadhyay and Tapas Pal on charges of complicity in a Ponzi scam. West Bengal Chief Minister Mamata Banerjee is very infuriated with the central government's "transgression" into her territory daring her MPs and party activists leading to their arrests. Such moves have further vitiated the political atmosphere which is showing no signs of either party blinking first.
All these notwithstanding, what's worrisome is the hiatus has openly triggered bad mouthing with belligerence and marked aggression. Kolkata, in its history of three hundred years plus existence, has seen Bengal Renaissance, the emergence of a galaxy of freedom fighters and revolutionaries like Netaji Subhash Chandra Bose, Bipin Chandra Pal, CR Das, scientists like Jagadish Chandra Bose, Meghnad Saha, Prafulla Chandra Ray etc. And above all, West Bengal has churned out Gurudev Rabindranath Tagore and film personality Satyajit Ray. The list of personalities who have contributed substantially to the cultural upbringing and growth of the Bengal state in general and Kolkata, in particular, is endless.
The highlight and the strength of the Bengalis have been its language, which is described as sweet by many. Differences apart, the pleasant use of the language helped maintain a minimum decency in political discourse which was devoid of acrimony and personal attacks. A bhadralok culture had seeped in.
Unfortunately, all this is evaporating rapidly, and forces opposed to the bhadralok class have stooped low and are using the gutter language to target their political opponents. Very recently, the Imam of the Kolkata's Tipu Sultan mosque, Nurur Rahman Barkati issued a fatwa against Prime Minister Narendra Modi announcing a reward of Rs 20 lakh to anyone who blackened the prime minister's face and shaved his head and beard.
In a similar vein, a threat was issued to slit the throat of Pakistan-origin Canadian social activist Tarek Fatah for his statements that are described as "anti-Islam".
While Barkat was issuing this fatwa on 7 January, the stage was prominently showing a banner where it was written that Mamata should be the next prime minister of India in 2019. Here, we clearly see a mix of religion and politics, and the words used call for condemnation. However, no whip was cracked to discipline such forces thus emboldening others to shoot out a more aggressive language. The imam of Tipu Sultan mosque is perfectly justified to follow his tenets but to blend it with politics leaves a bad taste.
Earlier on 30 April 2016, West Bengal chief minister's aide and minister in the cabinet, Firhad Hakim described Kolkata port area as mini Pakistan. He offered to show the area to Dawn journalist Maleeha Siddiqui. Such unsavoury statements and activities coming from a minister from the Indian soil are shameful. It's been nine months since this was said. No one disciplined the guilty. So, it was assumed that it had the blessings of those from the top and the trend was legitimised as a ritual. Hence, it continues with the display of power and demonstrative skills.
Such kind of spats, however, don't end here. On 11 January, TMC MP Kalyan Banerjee in a most unfortunate unparliamentary tone, publicly said that after the 2019 polls, Prime Minister Narendra Modi will flee for refuge in Gujarat like a rat. It doesn't behove an MP to compare the prime minister with a "rat". Wasn't this avoidable? When questioned on television for such remarks, the statement was defended and not denied.
The fight on oratory skills have assumed a regressive form and unless such outbursts are reined in, they will see an escalation to a dangerous level. And with a polarised West Bengal, chances of communal passions running high remain a strong possibility. Perhaps, the chief minister herself, in concert with the intelligentsia of Kolkata, hitherto known for its efforts to contain such fissiparous and parochial tendencies must step in without delay.
On part of the BJP spokespersons and other activists, it would be advisable to exercise restraint and refrain from giving any provocative statements. The more one scratches the surface, it becomes more counterproductive, poisoning the political environment and drawing non-stop acerbic remarks. It's time West Bengal shows some visible signs of being progressive and mature. In sports and games, often there are rough plays. But there are referees and umpires to judge and warn the parties, and bury the hatchet there itself. Politics seems to have become a dangerous game. Matches are being played without referees with scant respect for any rules.
The BJP may do well to engage the TMC's more mature spokespersons and party men for dousing the flames as soon as any spark is seen. This appears imperative or at least worth a try. With the state's repeated calls to its establishment to distance its dealings with the centre, the gulf is widening further stifling any chances of a rapprochement.
Perhaps, it was Gopal Krishna Gokhale who had once said, "What Bengal thinks today, rest of India thinks tomorrow". This is defied and bellied in a good measure today. And that's sad for Kolkata, it's cultural heritage, and to its glorious past. The decay seems to have begun.
The writer is a freelancer and retired IPS officer. He is also a senior fellow with the India Police Foundation.
Politics
The clashes come in the backdrop of a sweeping win for the ruling Trinamool Congress after a bitter and acrimonious fight with the Opposition BJP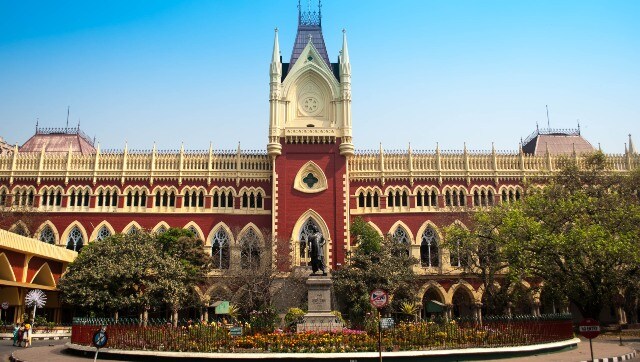 India
The arrest of ministers Firhad Hakim and Subrata Mukherjee, MLA Madan Mitra, and former mayor Sovan Chatterjee has already raised a political storm
India
West Bengal chief minister Mamata Banerjee urged TMC supporters to maintain peace and asked them not to fall prey to provocations