Travels of a political pilgrim: Mubarakpur sits at the junction of Islamic doctrinal sects divided by Taqleed
Mubarakpur, less than an hour from Azamgarh town by an autorickshaw, is a small town with not even a government-run degree college or a railway station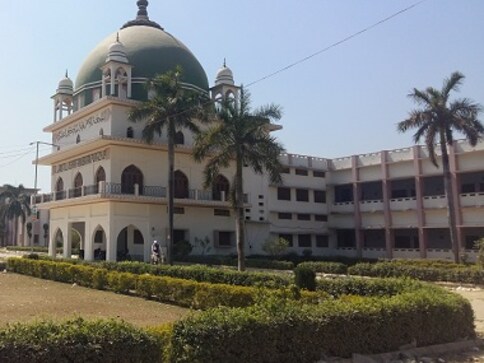 Editor's note: Uttar Pradesh is home to India's sixth largest Muslim population according to the 2011 Census, a figure whose magnitude is amplified when viewed in the context of the sheer expanse of the state and its Byzantine linkages of identities and communities. Such an examination is rendered all the more urgent considering Uttar Pradesh is now in the thick of a tumultuous election. To understand the mind of its Muslim community — its anxieties, aspirations and animating impulses — political commentator and journalist Tufail Ahmed set off on the road, sending us dispatches from its far corners. Firstpost will chronicle his travels in a multi-part series. The following is the eleventh part of this series titled 'Travels of a political pilgrim'.
Here is an example of how Islamic doctrinal thinking seeks to influence the modern-day politics in India. Candidates contesting the Assembly seat of Mubarakpur — in Azamgarh district — include Shah Alam alias Guddu Jamali of the BSP and the Samajwadi Party's Akhilesh Yadav, the namesake of the Samajwadi Party chief. During the election campaign, Barelvi activists started propagating that Jamali belongs to the Deobandi sect of Islam. "How does it make Akhilesh Yadav a Barelvi?" retorted another Islamic cleric, as they sought to mobilise Muslim voters in the name of Islamic doctrinal sects.
Mubarakpur, less than an hour from Azamgarh town by an autorickshaw, is a small town with not even a government-run degree college or a railway station; and in the absence of the Indian State, it sits at the junction of leading Islamic sects. Barelvi Muslims are the dominant sect here. Deobandi Muslims come next in terms of their influence in the town and neighbouring villages, followed by the Ahle Hadith sect. All the three belong to the Sunni Islam, while the town also has a significant population of Shias, including Bohra Muslims, another sect among Shias. Although largely peaceful in recent years, Mubarak witnessed several Shia-Sunni riots in 1999-2000 over disputes involving religious land.
A key principle that helps to understand these doctrinal sects in Islam is taqleed, which means to follow one of the four schools of fiqh (Islamic jurisprudence) led by noted jurists Imam Abu Hanifa, Imam Shafi'i, Imam Malik and Imam Hanbal. Barelvi and Deobandi Muslims follow Imam Abu Hanifa. Ahle Hadith follow the Quran and Hadiths (sayings and deeds of Prophet Muhammad). While the Barelvis and Deobandis follow fiqh, Ahle Hadith follow only those points from Islamic jurisprudence which are also covered in the Quran and Hadiths. Since they do not follow any imam, Ahle Hadiths are known as ghair muqallid, literally not following anyone. Shia Muslims also follow the principle of taqleed but to their own separate line of imams.
All these sects have their own educational institutions in Mubarakpur. Jamiatul Ashrafia is the top educational institution of Barelvi Islam in India, with students from many countries in Africa and North America studying here. The Deobandi sect has its own Jamia Arabia Ehyayul Uloom, while Madrasa Al-Arabia Darul Taleem belongs to the Ahle Hadith sect. Shia Muslims have their own Madrasa Babul Ilm. All these institutions might appear as small but their intellectual world is large and consequential in the life of Muslims. Their mosques are separate, their clerics are separate, their educational institutions are separate, and their followers are separate.
A current trend in Islam is to write the name of these sects on the doors of mosques. This is part of a deliberate movement to take control of mosques on sectarian lines. Each of these network of madrassas trains thousands of students every year. Of these, Jamiatul Ashrafia and Jamia Arabia Ehyayul Uloom also have a network of madrassas and schools conforming to the syllabi of the Uttar Pradesh Madrassa Education Board in villages around Mubarakpur. They have pockets of Muslims in the region following them precisely on the basis of doctrinal consideration. In future, these pockets will become communities, much like Shias and Sunnis became cultural communities.
Much like political differences for control of power after Prophet Mohammad's death transformed into differences of religious nature, thereby creating the Sunni and Shia sects, all the current doctrinal sects are also creating practices in the life of Muslims. Such differences cover the following: Into which sect it is right to marry, in what manner to offer prayers, should leaders of other sects be allowed to speak in a certain mosque, how many times to offer prayers and whether to accept the practice of taqleed. Among Shia Muslims, a new sect called Akhbari Muslims has emerged in recent years which is not following any Shia juristic headquarters (marja) — the two centres now led by Ayatollah Sistani in Iraq and Ayatollah Khamenei in Iran.
I met Mufti Nizamuddin, the principal of Jamiatul Ashrafia which has more than 11,000 students including 1,600 in its hostels, and asked him to comment on a Hadith as per which Prophet Mohammad said, "Do not teach women to write." This is a major issue because some Barelvi clerics continue to propagate that women should not be taught writing. Mufti Nizamuddin said the Hadith does exist but in Islam there are two types of prohibitions: One is haram as per which a certain act is "strictly forbidden" and the other is something that is "not wanted", and therefore one can adopt a stand as per the demands of changing times. "Today, a big section of the Muslim Ummah accepts that women can write, and they (Islamic scholars) have also established numerous madrassas for women," he explained.
Asked if a Muslim woman can pilot a plane, he said there's "nothing illegitimate, there is no ban" if she adheres to the etiquette of lifestyle as per Shariah. I conclude from my conversations on similar topics that many Islamic clerics, for example those at Madrassa Baitul Uloom in the nearby town of Saraimeer, do think that roles of a driver, pilot or soldier are allowed for women within the bounds of Shariah. Such clerics also approve of these roles but their presumption is that the Shariah's boundaries are extremely difficult to follow for Muslim women in modern times and therefore questions on these subjects are basically irrelevant. Therefore, I am left with the feeling that the same clerics would not permit roles like pilot and soldier to Muslim women.
Common Muslims are taught to follow the taqleed of one of the four schools of jurisprudence. Is it necessary for a Muslim to follow taqleed? Mufti Nizamuddin responds: "The Quran has ordered that in case there is no information about a certain issue, neither the Quran nor Hadiths have clear orders about it, one should trust the advice of experts of Islamic law." The mufti (someone who delivers fatwas) gave the example that if you go to a heart specialist, you follow his advice; and similarly, in the religious world, one must follow the advice of an Islamic jurist. Reminded that the principle of taqleed is leading to conflicts between two groups of dargahs (shrines) of the Barelvi sect itself in Bareilly, he added: "The principle of taqleed is not based on duniyavi ranjish (worldly animosity) or some baseless difference."
During the interview, Mufti Nizamuddin took care of every word he spoke so as not to hurt the sentiments of any sect in Mubarakpur or elsewhere. But my conversations with Islamic clerics in the town indicate that at jalsas (religious congregations) of each sect, words and sentences are indeed spoken that cause heartburn to the other sect. Maulana Abdul Wafi Qasmi, the vice-chancellor of the Jamia Arabia Ehyayul Uloom which was established in 1899, said: "Sometimes they say some sentences against us and we are forced to organise a jalsa to respond (to give counter arguments)." Qasmi who declined to be photographed for religious reasons, noted some of the major differences, saying that the Barelvi sect believes that the prophet was alim-ul-ghaib (one who knew everything), builds concrete graves, allows music at mazars (shrines), and so on.
Both Barelvis and Deobandis accuse Ahle Hadith sect of being ghair muqallid. So, I met Maulana Ateequr Rahman, who is a leading scholar at the Madrasa Al-Arabia Darul Taleem established in 1906. He too refused to be photographed for religious reasons. Although his madrassa belongs to the Ahle Hadith sect, Rahman noted that the textbooks are the same which are taught in Barelvi and Deobandi madrassas. "Our main basis are the Quran and Hadiths. And those who 'also' accept fiqh (Islamic jurisprudence) get divided into maslaks (doctrinal sects)," Rahman said, adding: "The four leading jurists themselves used to accept Allah and the prophet (i.e. the Quran and Hadiths)." By his argument, these four leading jurists too were ghair muqallid, those who did not follow any imam but the Quran and the Hadiths.
The principle of taqleed has caused divisions among Muslims. "Due to the principle of taqleed, doctrinal differences are growing. There is groupism. Muslims and the Islamic scholars get divided. The biggest obstacle in the unity of Muslims is taqleed," Rahman said. I asked him to respond to a new argument forwarded by the Barelvis that their followers should follow among the Barelvi families only. He asked, "When it is permitted for Muslims to marry Ahle Kitab (people of the book such as the Bible and Torah), how come a Muslim cannot marry a Muslim (of non-Barelvi sect)?" His position is not entirely that of the European Enlightenment. Asked if the Sunnis should marry with men and women of Shia Muslims, Rahman observed: "We cannot marry into Shias. But we can marry into Barelvis, Deobandis and others." I left with the view that both Barelvis and the Ahle Hadith do not accept Shias as Muslims.
Ali Imam, the former president of the Madrasa Babul Ilm of the Shia sect, reflects on the doctrinal divisions in Mubarakpur. "The Muslims of Mubarakpur are lagging politically. They are into politics but are divided into groups. Collectively, they do not consider any one as their leader," he says and for an example notes that although the Barelvis, like the Deobandis, follow Imam Abu Hanifa, "the founder of the Barelvi school Ala Hazrat Ahmad Raza Khan has become larger than Abu Hanifa himself." Unfortunately, each sect is fighting for the purer form of Islam and considers the other sects as dangerous to Islam itself. Sometime ago, I was told by Naila Inayat, the USA Today correspondent based in Lahore, "Here in Pakistan, Muslims are 98 percent but for them Islam is still in danger." In the long run, Mubarakpur too is on the same path of Pakistan.
Part One: Separatism and integration among Muslims in the time of Uttar Pradesh elections
Part Two: Secularism versus communalism at election time
Part Three: Is rise of religiosity on AMU campus a precursor to another 'Partition'?
Part Four: Should taxpayers be funding AMU's imams, muezzins, theology department?
Part Five: How bridging religious, worldly knowledge gap can reform Muslim education
Part Six: Be it Kairana, Muzaffarnagar or Aligarh, India is headed towards multiple 'Partitions'
Part Seven: Tracing the rise of Barelvi Islam in Indian politics
Part Eight: Farangi Mahal, once a bastion of Islamic education, looks to regain lost glory
Part Nine: Understanding the Shia-Sunni Muslim divide in the country
Part Ten: Government must address 'minority' syndrome which causes social conflict
Part Twelve: Madrassas play key role in inducing orthodoxy among Azamgarh's Muslims
The author, a former BBC journalist, is a contributing editor at Firstpost and executive director of the Open Source Institute, New Delhi. He tweets @tufailelif
Explainers
According to officials at Buckingham Palace, Queen Elizabeth II had been consulted on all arrangements for her state funeral including order of service, music and readings
Explainers
Congress leader Shashi Tharoor got the nod from Sonia Gandhi to run for party president. Though the interim chief told the Thiruvananthapuram MP she was in favour of 'free and fair' elections, insiders say groundwork is being laid for Rahul Gandhi's return to the top post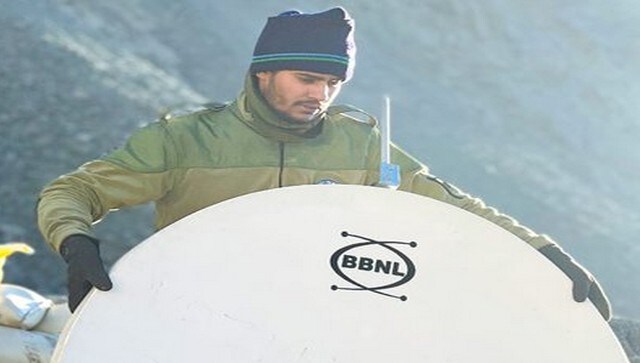 Explainers
The Leh-based Fire and Fury Corps, which handles military deployment along Kargil-Leh and secures the frontier with China and Pakistan, tweeted that internet was activated on the Siachen Glacier at 19,061 feet