TP Senkumar reinstated: Police reforms unlikely till states adopt SC's 2006 directives to the letter
Until the Supreme Court's 2006 directives are implemented to the letter across all states of India, TP Senkumar won't be the last officer to be denied the police chief's post for flimsy, political reasons
22 May 2015: TP Senkumar appointed Kerala's director-general of police.

25 May 2016: Pinarayi Vijayan sworn in as Kerala chief minister.

1 June 2016: Vijayan removes Senkumar from the DGP's post and packs him off to a lower post. He appoints an officer junior to Senkumar as the police chief.

24 April 2017: After Central Administrative Tribunal (CAT), the Kerala High Court reject Senkumar's petitions, the Supreme Court orders his reinstatement, saying his transfer was unfair and arbitrary.

29 April 2017: Senkumar goes back to SC, saying the Kerala government is committing contempt of court by delaying his reinstatement.

5 May 2017: The SC pulls up the Vijayan government and orders immediate reinstatement of Senkumar.

6 May 2017: Senkumar assumes office as police chief again.
So, what's new in all that has gone on in Kerala? Nothing much, really. This is a story that has been repeating itself like a stuck record in state after state with a frequency that alarms both upright officers as well as the Supreme Court.
Before TP Senkumar was removed as Kerala's police chief, a dozen others met a similar fate in the hands of chief ministers across India. Time and again, state governments have either removed the senior-most IPS officers of their states as the Director General of Police (DGP) or superseded them while appointing politically amenable new police chiefs.
This happened so often that the Supreme Court came up with seven directives on 22 September 2006 to reduce political control of the police to reasonable levels. These guidelines were part of its verdict in what has famously come to be known as the "Prakash Singh case".
Demanding immediate compliance from the states and the Centre, the court spelt out its directives which, if implemented in letter and spirit, would have amounted to sweeping reforms in the police force across India.
One of these directives dealt exclusively with the appointment of state police chiefs.
The SC said:
the Union Public Service Commission (UPSC) must list three senior-most officers, keeping in mind not only their seniority but also their range of experience and service record.
the chief minister then shall have the freedom to choose one from the UPSC's panel of three officers.
a police chief must be in office for a minimum of two years irrespective of the date of his or her superannuation.
an officer thus appointed to the top job can be relieved only in consultation with the State Security Commission, which the court said the states should set up with members representing the government, a retired judge and the Opposition leader.
As for removing a police chief, the Kerala High court said in the Senkumar case: "The removal or displacement or transfer of an officer from a sensitive post requires consideration and good reasons that can be tested so the officer is not dealt with as a pawn in a game."
It must be noted that the Supreme Court in 2006 did not completely deny a chief minister the freedom to appoint his police chief. While ensuring transparent criteria for the UPSC to empanel three officers, it allowed the chief minister to select one among them who enjoys his trust.
Kerala not the only state
Most chief ministers have been openly defying these directives.
In 2007, just a year after the SC's directives, the then Congress chief minister of Andhra Pradesh YS Rajasekhara Reddy appointed Shayam Sunder Prasad Yadav as the DGP, overlooking two other seniors to him. In March 2009, the Election Commission ordered Yadav's removal for violating election code of conduct, but once he returned to power after the polls, Reddy brought him back as the DGP.
Reddy was doing what Telugu Desam Party leader Chandrababu Naidu had done earlier as the Andhra Pradesh chief minister. In 2002, Naidu appointed P Ramulu as the police chief, overlooking four officers senior to him.
In February 2008, then Maharashtra chief minister Vilasrao Deshmukh appointed AN Roy as the police chief, superseding three officers. The CAT quashed the appointment in October 2008 and its order was later upheld by the Bombay High court. SS Virk was then appointed DGP, but, after his retirement in 2009, the post was vacant for nearly three months because the Congress and its coalition partner Nationalist Congress Party of Sharad Pawar couldn't agree on a successor.
Finally, Roy was brought back as the DGP in January 2010. And when Roy retired, D Sivanandan replaced him as the police chief. Sivanandan superseded two officers.
Violations of the seniority rule continue in several states after 2006, just as they did before that. Only in a handful of cases did merit really play a role when seniority was overlooked.
Yogi Adityanath's reversal of injustice
What Yogi Adityanath did in Uttar Pradesh a month after he took over as BJP's Uttar Pradesh chief minister in March this year was something very different. He replaced Javeed Ahmed with Sulkhan Singh as his police chief. When the earlier chief minister, Akhilesh Yadav, appointed Ahmed in January 2016, he superseded as many as seven officers. By appointing Singh, the new BJP chief minister undid a wrong done by his predecessor.
Ahmed, of course, had never been a BJP favourite. Before the recent Assembly elections, the party had demanded his removal, accusing him of being a stooge of Samajwadi Party.
Following the 2006 SC directives, only half the states in the country have enacted new Police acts to replace the colonial Police Act of 1861. Even so, most of these virtually allow chief ministers to pick police chiefs at their whims— officers with weak vertebrae, as Senkumar might say — instead of choosing them from UPSC-recommended panels. A monitoring committee headed by former judge KT Thomas that the SC appointed in 2007 reported two years later that "practically no state" had implemented the apex court's directives.
Karnataka, for instance, is one of the states that have set up the Police Establishment Board — a requirement under the SC's 2006 guidelines to depoliticise transfer of police officials — but the very purpose of it is defeated with politicians and senior officers continuing to be hand in glove to place pliable men in key places.
"Events since 2006 (when the SC guidelines were established) have been dismaying, with several state governments devising their own means to dilute — if not wholly sabotage — what the Supreme Court had laid down," says former CBI director RK Raghavan.
"Not a single state government is willing to cooperate. What can we do?" remarked then Chief Justice of India KG Balakrishnan, three years after the 2006 verdict.
"Police reforms are going on and on. Nobody listens to our orders," said Chief Justice of India JS Khehar last month.
It's perhaps high time that the country's highest court once again cracked down on the Centre and the states to force them to implement its verdict. If not, Kerala's Senkumar won't be the last officer to be denied the police chief's post for flimsy, political reasons.
The author tweets @sprasadindia
Find latest and upcoming tech gadgets online on Tech2 Gadgets. Get technology news, gadgets reviews & ratings. Popular gadgets including laptop, tablet and mobile specifications, features, prices, comparison.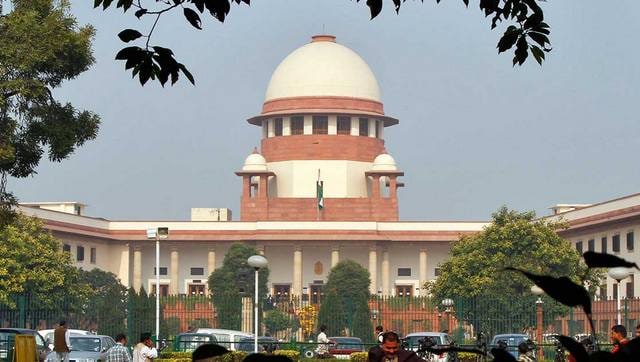 India
A Supreme Court bench said it would like to have the advantage of the high court's order. The Uttar Pradesh government then withdrew the transfer petition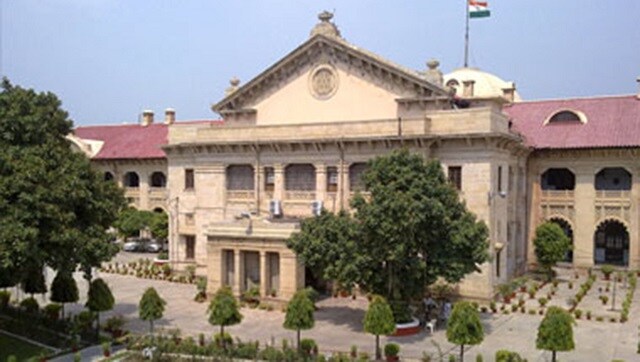 India
Making such publication mandatory would invade the fundamental rights of liberty and privacy, the Lucknow bench of the Allahabad High Court ruled
World
Trump will go down in history as the Republican president who fulfilled his party's perhaps greatest agenda, one that was thirty years in the making