Telangana Assembly election: Employment opportunities most important issue for voters, finds ADR survey
Better employment opportunities constituted by far the biggest issues which concerned both the rural and urban populace in Telangana.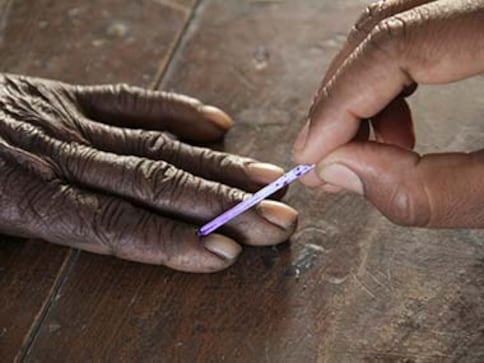 With voting having concluded in the Telangana Assembly elections, all eyes are now on counting day, when the fates of the political parties in the fray will be decided. A recent survey by NGO Association for Democratic Reforms (ADR) has shed light on what motivated voters to make their choices in the election, and what issues were of importance for them.
Better employment opportunities constituted by far the biggest issues which concerned both the rural and urban populace, the survey revealed. This was a major concern for 63 percent of voters in villages, and 71 percent of voters in cities. Political parties appear to have taken note of these concerns, as manifestos of all parties promised creation of jobs and unemployment allowance to youth.
The state of the health infrastructure in Telangana also appeared to be on top of many people's minds, with 32 percent respondents in rural regions and 34 percent respondents in urban regions stating that better hospitals and primary health centres were important issues for them.
Not surprisingly, aspects of agriculture assumed significance for people in villages, with three issues — higher price realisation for farm products, agriculture subsidy for seeds/fertilisers, availability of water for agriculture — being considered important by over 40 percent of the respondents. Similarly, pollution appeared to be a concern particularly in cities, with 50 percent of people citing "noise pollution" as a concern, and 40 percent people citing "water and air pollution" as concerns.
While health was an important issue in voters' minds, there does not appear to be much dissatisfaction over the Telangana government's work with respect to this. The performance of the state government was perceived to be the best on this parameter in urban areas, with the TRS regime getting an average score of 3.93. However, voters in rural areas appeared less impressed by the government's achievements in the health sector, with the average score being 2.61.
In November, KCR — in a reply to Narendra Modi criticising the TRS government for not joining the "Ayushman Bharat" healthcare scheme — had said the welfare schemes implemented in Telangana were much better than the central policy.
"Availability of water for agriculture" appeared to have been the aspect in which voters were most happy with the K Chandrashekar Rao-led government.
On the other hand, the state government's reservation policies appear to have struck a raw nerve in both cities and villages. The government got an average score of only 1.00 in rural areas and 1.04 in urban areas on this count.
With respect to employment, voters in cities were substantially more happy with the incumbent regime (with a score of 3.77) as compared to voters in villages (with a score of 2.58).
Clearly, while the electorate in urban areas and rural areas had some concerns in common, on some other aspects, they evaluated the TRS government differently.
The survey was conducted in all 17 parliamentary constituencies of the state, and 500 to 550 respondents were selected from each constituency. Participants were randomly selected to represent various sections of the population based on urban/rural areas, gender, caste, religion and income.
Voting in the Telangana Assembly Election took place on 7 December and the counting of votes will be conducted on 11 December.
Find latest and upcoming tech gadgets online on Tech2 Gadgets. Get technology news, gadgets reviews & ratings. Popular gadgets including laptop, tablet and mobile specifications, features, prices, comparison.
World
When she leaves Washington on Wednesday, Melania risks being remembered as the first lady who showed up to Washington late and left early — in every meaningful sense
Lifestyle
From sourcing stock to emphasising sustainability, online businesses dealing in secondhand clothes — or thrifting — have many wrinkles to iron out, moving forward.
World
To Trump, one advisor said, the vice-president had entered 'Sessions territory', referring to Jeff Sessions, the attorney-general who was tortured by the president before being fired