Sonia Gandhi's surgery successful at NY's Sloan-Kettering Cancer Center
From the snippets of information flowing in, it is learnt that the Congress president Sonia Gandhi had undergone a successful operation at a New York hospital.
Congress president Sonia Gandhi underwent a successful surgery at New York's Memorial Sloan-Kettering Cancer Center as per CNN-IBN reports.
Earlier Tehelka magazine tweeted out a flash saying Gandhi was admitted to the Memorial Sloan-Kettering Cancer Center in New York. At approximately 7.00pm, @tehelkadotcom tweeted, "FLASH: Sonia Gandhi in NY for an urgent surgery for an undisclosed "medical condition", admitted to Memorial Sloan-Kettering Cancer Center"
Earlier today, Congress spokesman Janardhan Dwivedi read out a short statement in which he said that the 64-year-old Congress President would be undergoing abdominal surgery in the US and would be away for two to three weeks.
He also said that she had appointed a four-member panel including Rahul to take charge of the party in her absence. Other members in the panel include Ahmed Patel, AK Antony and Janardhan Dwivedi.
"Sonia Gandhi has been recently diagnosed with a medical condition that requires surgery. On advice from her doctors, she has travelled abroad and is likely to be away for two to three weeks," said Dwivedi.
Sonia, accompanied by Rahul, had left earlier in the week to an undisclosed destination in the US. The Congress party was silent over when she left and where she was undergoing treatment.
Sloan Kettering is one of the of the world's premier cancer centers and is also a leading research centre in to the disease.
The Tehelka website stated that oncologist Dr Dattatreyudu Nori would be attending on Mrs Gandhi while she was receiving treatment in the US.
About Memorial Sloan-Kettering Cancer Center
The 1884-established Memorial Sloan-Kettering Cancer Center (MSKCC), where Congress president Sonia Gandhi is currently admitted, is the world's oldest and largest private cancer centre.
The history of the hospital as recorded on its website, says, "Founded in 1884 as the New York Cancer Hospital by a group that included John J. Astor and his wife, Charlotte, the original building on the Upper West Side of Manhattan began its move to its present location on York Avenue in 1936 when John D. Rockefeller, Jr. donated the land upon which, in 1939, Memorial Hospital was constructed. Between 1970 and 1973, a new Memorial Hospital was constructed and this building stands on the site today."
"MSKCC has long been a leader in cancer surgery, chemotherapy, and radiotherapy. It was the first to develop services specifically dedicated to the psychiatric aspects of cancer, to the relief of cancer pain, and to genetic counseling," the Wikipaedia mentions.
The hospital, which is a premier research institute in the field of cancer treatment, is also supported by a host of celebrities like - Ralph Lauren, Jon Bon Jovi, Andrea Bocelli among others.
The hospital has a Facebook account with 7,395 likes while putting down this story and endeavours to collect donations and spread cancer awreness.
The place is certainly a place of hope and positivity as seen in the Facebook post.
"When a rare eye cancer called retinoblastoma threatened 3-year-old Karli's vision, her family brought her to ophthalmic oncologist David Abramson. After treating Karli with targeted chemotherapy delivered directly to her eye, Dr. Abramson says: "She will be able to drive a car. She will be able to fly a plane. She'll be able to be anything she wants to be and with her family, she will be something"."
Find latest and upcoming tech gadgets online on Tech2 Gadgets. Get technology news, gadgets reviews & ratings. Popular gadgets including laptop, tablet and mobile specifications, features, prices, comparison.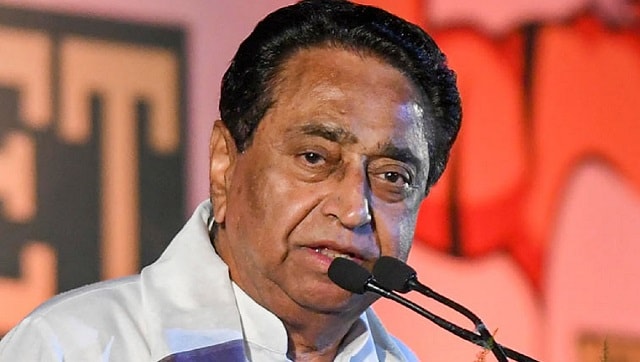 Politics
Nath is facing flak from the ruling party for referring to minister Imarti Devi as "item" during a campaign speech for Assembly by-election.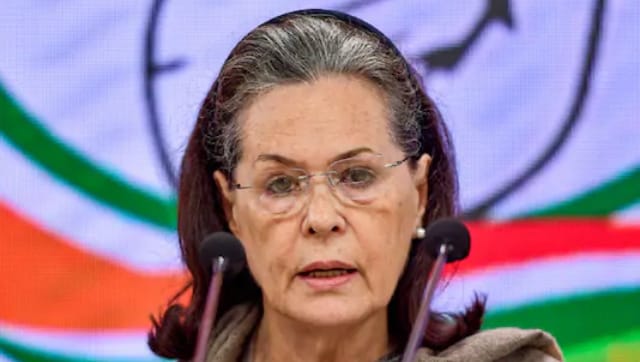 Politics
The party announced a series of programmes against the "anti-farmer, anti-women, anti-poor and anti-people" policies of the BJP-led government at the Centre.