Shiv Sena, BJP to announce seat-sharing formula for Maharashtra Assembly polls by 22 Sep, says Uddhav Thackeray
Shiv Sena and BJP will contest the next month's Maharashtra Assembly elections jointly and an announcement on the seat sharing formula will be made in the next two days, Sena chief Uddhav Thackeray said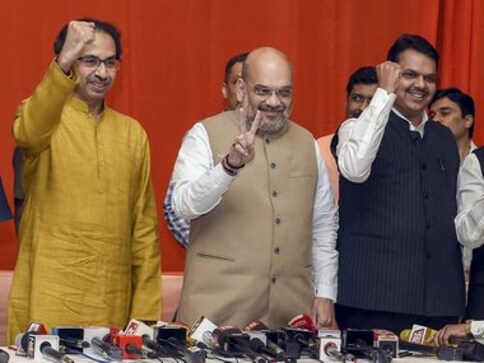 Shiv Sena and BJP will contest the next month's Maharashtra Assembly elections jointly, Sena chief Uddhav Thackeray said

An announcement on the seat sharing formula will be made in the next two days, Thackeray said

BJP and Shiv Sena contested 2014 state Assembly elections separately after they failed to arrive at a seat-sharing formula
Mumbai: Shiv Sena and BJP will contest the next month's Maharashtra Assembly elections jointly and an announcement on the seat sharing formula will be made in the next two days, Sena chief Uddhav Thackeray said on Friday.
Talking to reporters after a meeting with senior party leaders ahead of the elections slated next month, Thackeray said the "formula" was decided during the Lok Sabha elections, where the two parties had a pre-poll alliance. "It was media which spread reports that both the parties will contest 135 seats each," Thackeray said.
Ahead of the meeting, Sena secretary Anil Desai had said the alliance would be announced on or before BJP chief Amit Shah's Mumbai visit on 22 September.
On reports that the Sena will contest 126 seats and he BJP 162 of the total 288 seats in the Assembly, Desai had declined to comment on the figures, adding the seat sharing will be as decided by Thackeray and Chief Minister Devendra Fadnavis.
Diwakar Raote, senior Shiv Sena leader and minister in Maharashtra government had recently said the alliance will break if the Sena doesn't get to contest 50 percent of the seats.
A few days later Sena leader Sanjay Raut had said, "BJP will have to respect the 50-50 formula that was decided in presence of Shah and Fadnavis."
BJP and Shiv Sena contested 2014 state Assembly elections separately after they failed to arrive at a seat-sharing formula. After the BJP formed the government in October 2014, the Sena joined the ministry the same year.
Politics
In a post-truth, Orwellian world where China is seen as a democracy and India an authoritarian state, and where 'progressive doublethink' is a way of life, a strong, decisive government is the need of the hour in India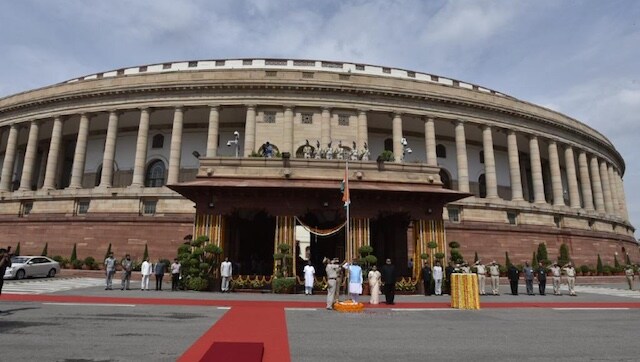 Politics
Opposition leaders also raised the issue of extended jurisdiction of the BSF in some states and TMC leaders are learnt to have raised the issue of MSP and disinvestment of profitable PSUs
India
Details accessed by News18 show that the main airport access will have a public transportation centre, a Metro station and a high-speed rail station.