Senior Congress leader Eknath Gaikwad dies during treatment for COVID-19
The 81-year-old was a minister in the state cabinet between 1999 and 2004 and also served as the president of Mumbai Congress
Mumbai: Former Maharashtra minister and senior Congress leader Eknath Gaikwad died of COVID-19
infection on Wednesday, party sources said. He was 81.
The former MP, who was the father of Maharashtra School Education Minister Varsha Gaikwad, succumbed to the viral infection at a city hospital around 10 am, the sources added.
Eknath Gaikwad had also served as the president of the Mumbai Congress.
Describing Gaikwad as a "father-like figure and mentor", Maharashtra Congress spokesperson Sachin Sawant said the death was "quite saddening".
"Congress party and I have suffered immense loss. Short of words. Tributes!" Sawant tweeted.
.@INCMumbai चे माजी अध्यक्ष पितृतुल्य, मार्गदर्शक व अत्यंत जवळीकीचे, काँग्रेसचे ज्येष्ठ नेते, काँग्रेस विचारांचे पाईक माजी खासदार एकनाथ गायकवाड यांचे निधन अत्यंत दुःखदायक आहे. काँग्रेस पक्षाची व माझी अपरिमित हानी झाली आहे. शब्द कमी पडत आहेत. भावपूर्ण श्रद्धांजली! pic.twitter.com/ewhbV68Ulm

— Sachin Sawant सचिन सावंत (@sachin_inc) April 28, 2021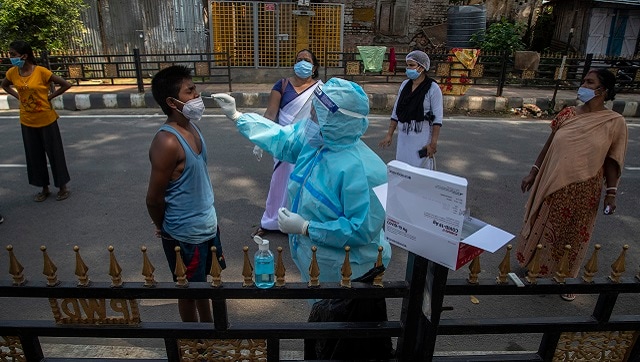 India
Mumbai reported 749 cases and 18 deaths, taking the city's caseload to 7,14,965 and the toll to 15,097
World
Waiting for the perfect vaccine is an unattainable ambition and every vaccine delivered is a small step towards global normality.
India
The electronic vouchers allows a person to get a voucher for his maid or driver, and get them inoculated against COVID-19