Saving Private Vadra: The Congress needs a new script
The Congress is tripping itself up in its fiery zeal to save Private Citizen Robert Vadra. Didn't anyone tell them about the old Roosevelt advice: Speak softly and carry a big stick?
If only we could all be private citizens like Shri Robert Vadra.
Then the country's finance minister would personally go over our papers and issue us clean chits. The country's law minister would be acting as if he was our personal lawyer on television.
The Congress' rush to go on the offensive when it comes to defending Private Citizen Vadra has shown that the ghost of Giani Zail Singh who boasted that he'd pick up a broom and be a sweeper if his leader asked him to do so, is still alive and well. The Congress' new brooms definitely don't sweep cleaner. At least Zail Singh just offered to sweep the floor. Salman Khurshid has apparently  offered to lay down his life for Sonia Gandhi, if needed.
Khurshid told the media that "we will obviously come out to defend" Vadra because Kejriwal's real target was the party leader herself. But that's only because Khurshid and Co are spelling it out.
It shows clearly that for all its media-savvy spokesmen, its couplet-quoting ministers who grace literature festivals, and trade quips on talk shows with Oxbridge flair, the Congress' media strategy has gone for a toss because Kejriwal has done the unthinkable.
A stung Congress has ignored every rule in the crisis management media rulebook. There are many ways political parties contain the fallout from allegations like this.
One can deny it stoutly and say Kejriwal should just go to the court to prove it and then claim the matter is sub judice, so no comments.
One can use the "private citizen" argument to say Robert Vadra is a private citizen and the government has no comments on it.
One can quietly distance Priyanka and Sonia from Robert Vadra. It is much easier to quietly dump a son-in-law than it is to dump a son.
One can call it "baseless" and "politically motivated" and issue pieties about how no one is above the law and then ignore it until someone actually comes up with a smoking gun quid pro quo.
A government has many tricks in its arsenal. It can maintain a façade of "no comments" and work behind the scenes to dead-end the story. It can sit on RTI requests, set up commissions that go nowhere, dig up the records of every transaction ever done by Kejriwal and Bhushan's kith and kin, the way they went after Kiran Bedi's economy flights. However when it comes to the Family, it's clear no one in the Congress believes in Theodore Roosevelt's advice: Speak softly and carry a big stick.
The Congress chief has perfected the art of communicating by not talking. Her ministers are more than making up for it. The more Sonia does not talk, the more voluble her ministers become, walking off talk shows, ranting against her son-in-law's accuser and exposing themselves as courtiers falling over each other to prove themselves in some feudal loyalty test.
In the process, the party is tripping itself up on its own logic in full media glare. Is it proper for a finance minister to personally peruse the financial records of a private citizen and then announce that to the media? Robert Vadra himself has said "I am a private law-abiding citizen who has been engaged in business for the past 21 years." Yet the Congress finds itself unable to treat him as such. So a Manish Tewari rejects the demand for a probe saying "An inquiry into what? Is a business transaction between two private entities duly reported to the statutory authorities illegal?" On the other hand, a Salman Khurshid calls it a stealth attack on Sonia herself. The party has to make up its mind about who this is about — a private citizen like Robert Vadra or a public figure like Sonia Gandhi.
Anyway it's quite clear that Robert Vadra has always been happy to have his cake and eat it too.
He is happy to walk through security checks without a patdown as if he is the Dalai Lama or the President of India. During the UP elections, this aam aadmi was leading motorcycle rallies and the IAS officer who dared stop him found himself coincidentally transferred out of Amethi. He breezily gave statements like "Abhi Rahul ka time chal raha hai, phir Priyanka ka time aayega, phir parivar ke doosre…" ("This is Rahul Gandhi's time. After that will come Priyanka Gandhi's time – and also of other family members.")
Firstpost's Venky Vembu wrote at that time that his statements left the party red-faced.
At a time when the Congress is walking on tiptoes to avoid drawing unflattering attention to the dynastic line of succession being drawn up for Rahul Gandhi, Vadra's full-throttle acknowledgement of plans for the "dynasty-in-law" has caused the party profound embarrassment.
But that embarrassment is nothing compared to the sight of a bevy of grown ministers and MPs falling over each other to defend the honour of damaad-ji.
Manmohan Singh must be envious. As Monobina Gupta points out in her blog in The Times of India his party was far less robust when it comes to defending him whether in Parliament or when Mamata tried to kick him upstairs :
In contrast, Manmohan Singh seems a lonely man, condemned to carrying the cross of his government, without much enthusiastic support from his colleagues. Before the government went on the reform binge, the most spirited defence for Singh that the fellow Congressmen have intoned from time to time is a somewhat limp reaffirmation about his 'impeccable personal integrity'.
The PM must be an even lonelier man now. His ministers and MPs have all deserted him and suddenly turned into PR flaks for a made-for-television movie called Saving Private Vadra.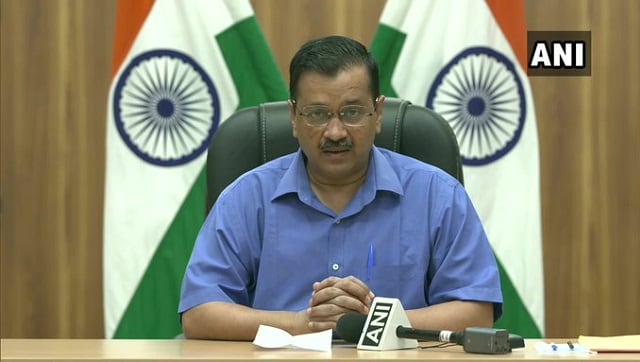 India
Kejriwal said that the Delhi government has sought the Centre's help in ensuring adequate beds and supply of oxygen for COVID-19 patients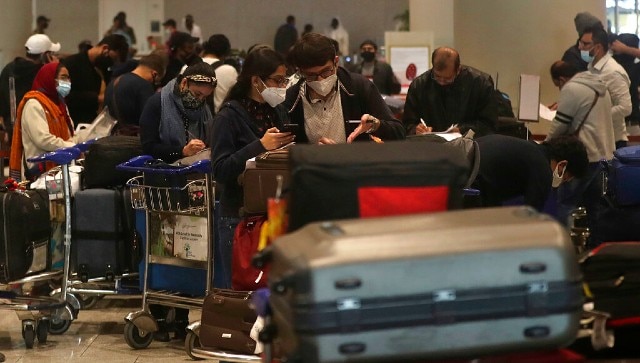 India
These cases have been filed under the Disaster Management Act against the four airlines Vistara, Indigo, SpiceJet and Air Asia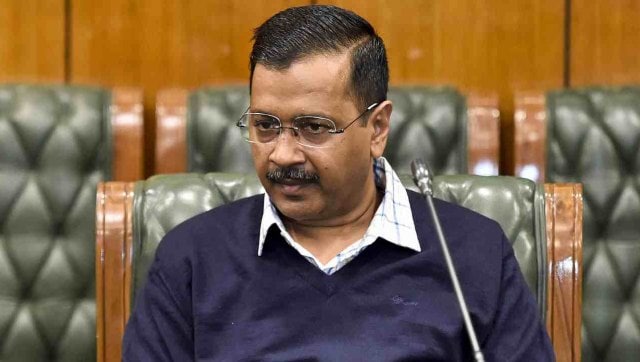 India
People who are getting married in this period will be issued special passes. Such passes will also be available for people heading to airports, railway stations, and other such important areas