Sasikala vs Panneerselvam: On Day 7, here's how AIADMK general secretary stacks up to confident former Number 2
As her swearing-in remained stalled for almost a week now, and her supporters are slowly being poached into the Panneerselvam camp, Sasikala said it was 'very difficult' for a woman to be in politics, which she had seen in the time of Jayalalithaa too, and asserted that the MLAs were with her.
As her provisional swearing-in remains stalled for nearly a week now, and her supporters are slowly being poached into the camp of caretaker chief minister O Panneerselvam, AIADMK general secretary VK Sasikala said it was "very difficult" for a woman to be in politics, which she had seen in the time of Jayalalithaa too, and asserted that the MLAs were with her. "As General Secretary, I can tell that the AIADMK government will certainly continue for the next four and a half years and serve people," she said. Sasikala was addressing the media outside the Poes Garden residence where she continues to live after the demise of J Jayalalithaa.
As the seventh day of this joust between Sasikala and Panneerselvam begins, the support for Panneerselvam is growing but Sasikala is not out of the game yet. Not by a long shot. The power struggle in Tamil Nadu's ruling AIADMK continued with more MPs joining Panneerselvam, even as Sasikala said that legislators with her were being threatened but asserted that those who think she will get scared being a woman were wrong.
1. Sasikala indicated that she had the support of 129 legislators, "You 129 MLAs are like an ocean. None can contain you by building a check dam. No efforts will destabilise this government." There were rumours that the MLAs were forcefully holed up in the Golden Bay resort in Mahabalipuram. Six Lok Sabha members on Sunday extended support to Panneerselvam, who is locked in a bitter battle with Sasikala, taking the total number in Pannerselvam's camp to 10 and weakening the unified clout the AIADMK enjoyed in the lower house as the third largest group. R Parthipan (Theni), S Rajendran (Villupuram), V Elumalai (Arani), RP Marutharajaa (Perambalur), B Senguttuvan (Vellore) and Jeyasingh Thiyagaraj Natterjee (Tuticorin) visited Panneerselvam at his residence in Chennai.
"Since MPs are not in captivity unlike the state legislators supporting Sasikala, they are openly expressing their support to Panneerselvam," said a party official. "We expect six more MLAs to join us," an AIADMK leader told IANS on the condition of anonymity. On Sunday, R Lakshmanan became the second Rajya Sabha member of the AIADMK to join the Panneerselvam camp. It was Rajya Sabha's V Maintreyan who was the first to throw his lot with Panneerselvam after he revolted against Sasikala when she was set to become the chief minister following her election as the legislature party leader of the AIADMK in the Tamil Nadu assembly. The AIADMK has 37 members in the Lok Sabha. Until recently, all of them were with Sasikala, a long-time confidante of the late Jayalalithaa. On Saturday, four Lok Sabha members — V Sathyabama (Tirupur), K Ashok Kumar (Krishnagiri), PR Sundaram (Namakkal) and R Vanaroja (Thiruvannamalai) — joined the Panneerselvam camp. The number of MPs supporting Panneerselvam is more than the number of state legislators (six excluding Panneerselvam) backing him.
2. Struggling to keep her flock of MLAs together after desertion by 10 MPs to rival Panneerselvam camp, Sasikala trashed allegation they have been held "hostage" at the resort. Sasikala, who is locked in a fierce battle of attrition with Panneerselvam, said the MLAs were staying at the resort near here of their own accord and that they were "free". Panneerselvam, however, claimed the MLAs were held there against their will and "tortured" and sought their "release". Addressing reporters at the resort, Sasikala alleged the MLAs have been receiving threats that their children will be abducted, but undeterred, they have chosen to stay there and asked their relatives to take care of them. "It shows their dedication to this movement. I was moved.. they (all the MLAs) are keen that there should not be slightest impediment to AIADMK and the government," she said.
3. Sasikala, who visited legislators put up at Golden Bay beach resort in Mahabalipuram near Chennai for the second day in succession, said that if some people think that she would get scared at being threatened due to a woman, they were mistaken. Addressing party legislators housed at the Golden Bay Beach resort near Mahabalipuram, she said: "If they think I can be threatened because of me being a woman then it would not happen." In an extempore speech, she said: "I was with a lion (late chief minister J Jayalalithaa). I am the little new lion. They tried to net me. This lion will come out the net." "I will not fear anybody. Nobody can shake this party and the government. I will not back track from a decision taken," she said. Sixty-one-year old Sasikala, who had earlier in the day said that it was "very difficult" to be a woman in politics, was seen fight back her tears as she invoked Jayalalithaa. "People who had betrayed Amma are standing against us today," she said. "Shedding crocodile tears, passing new remarks every day is not going to help. We will prove everything in the Assembly," Panneerselvam said on Sunday, alleging that the legislators were being held hostage by Sasikala's camp with threats to their families.
4. The BJP-led NDA government at the Centre, who has been criticised for orchestrating the political crisis in Tamil Nadu, came out in support of Governor Vidyasagar Rao. Rao has been criticised by those supporting Sasikala for delaying her swearing-in. "The governor has to follow procedure. The Centre has no role to play in this," Venkaiah Naidu was quoted as saying. The governor, who was under immense criticism for missing from the scene when the crisis intially happened and being under attack now again for taking too long to take a decision on Sasikala's swearing-in, is well within his right to defer swearing-in for a few days in view of the impending verdict on the disproportionate assets case. BJP leader Subramanian Swamy, who is not a fan of the governor, said that the Tamil Nadu governor must decide on the issue otherwise a petition under Act 32 of the Constitution can be filed charging abetment of horse trading. NDTV, however, reported that sources close to the governor said he "won't be intimidated" by Sasikala's efforts to expedite her swearing-in. He has so far refrained from inviting her due to a corruption case against her, in which a verdict is expected later this week. Speaking to the media on Sunday, when asked about the 'delay' by governor Rao in inviting her to form the government and 10 MPs joining rival camp, Sasikala shot back "you very well know" the reason.
5. Tamil Nadu BJP said Rao should order a probe into Panneerselvam's allegation that he was forced to resign even as it questioned the "necessity" of keeping AIADMK MLAs supporting Sasikala in "one particular place". BJP's state unit president Tamilisai Sounderrajan said bringing MLAs under one roof and making them stay in one place is against democracy. "Why are all legislators (of AIADMK supporting Sasikala) staying in one particular place? What is the necessity for that? General secretary (Sasikala) goes and meets them," she said. Talking to reporters in Chennai, Sounderrajan said when a person who is serving as chief minister (Pannerselvam) openly says he was forced to resign, it is the responsibility of the Governor to order a probe into the allegation. "The governor's responsibility is not only to swear in somebody. It is also his responsibility to monitor whether there is a stable government in place. My view is the Governor will not take any decision in haste," she said. Two days after Sasikala was elected AIADMK's state Legislature Party Leader on 5 February, paving the way for her to take over as chief minister, Panneerselvam had raised a banner of revolt saying he was forced to resign.
6. The verdict in the disproportionate assets case against Sasikala and Jayalalithaa in the Supreme Court will not be announced on Monday and it could even take all week for the apex court to announce its decision. If convicted, Sasikala will not be able to stand for elections for six years. If she does become the chief minister, she will have to contest and win a seat to the state Assembly within six months.
A week ago, Panneerselvam had offered his resignation from the chief minister's post. While he was understood to have stepped aside for Sasikala, the closest confidante of Jayalalithaa, he announced two days later that he was forced to resign. The turnaround commissioned a sprawling political crisis in the state over following days with both sides claiming rights to Jayalalithaa's legacy and the party. While Sasikala claimed support of an overwhelming majority of legislators, Panneerselvam maintained that if allowed to choose, many would back him. The state Assembly has 234 members and to be chief minister, a leader has to prove the support of 118 MLAs. This time, however, the number will reduce by two, excluding the seat left vacant by Jayalalithaa and the Speaker.
Follow all the live updates on the ongoing power struggle in Tamil Nadu here
With inputs from agencies
India
Identified as S Om Kumar, the accused was married to 32-year-old Jhansi. The couple was married for five years and had shifted to the US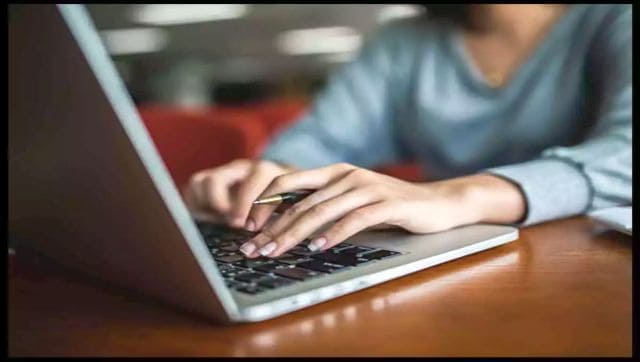 India
The rank list for the TNEA supplementary counselling will be released on 20 October and the process of choosing subjects and online counselling is expected to start the same day
India
The incident occurred near Attur in the Salem district of Tamil Nadu. Praising the bravery of officers, Chief Minister MK Stalin shared the viral footage on his Twitter account