Sasikala takes MLAs to Golden Bay: A primer on 'resort politics' and why southern politicians love it
Sequestering of MLAs was an innovation begun by Andhra Pradesh Chief Minister N Chandrababu Naidu and Tamil Nadu's Chief Minister in waiting, VK Sasikala, is now following in his footsteps
The high-voltage political melodrama being enacted in Tamil Nadu, with a battle of wits between caretaker chief minister O Panneerselvam and chief minister-in-waiting VK Sasikala has left heads spinning. The most astounding move though came from Sasikala, who after a meeting with MLAs on 8 February, loaded them all into buses and packed them off to the Golden Bay resort near Kalpakkam, effectively sequestering them so that they would not go over to Panneerselvam's camp.
But political watchers in the south have seen it all before. The origins of such a move lie in the erstwhile united Andhra Pradesh when the Congress clique of Nadendla Bhaskar Rao and Governor B Ramlal had brought down the first non-Congress Telugu Desam Party government in the state. Ironically present Union Minister M Venkaiah Naidu and current Tamil Nadu governor C Vidyasagar Rao were de facto consultants and mentors to then TDP supremo NT Rama Rao and his son-in-law Chandrababu Naidu in 1984, and later in 1995.
Popular Telugu film actor-turned-politician NT Rama Rao tasted the bitterness of politics when his Man Friday — Nadendla Bhaskar Rao — ditched him and hitchhiked on Congress support to grab power in 1984. Similarly NTR was dethroned by another Man Friday — his own son-in-law Chandrababu Naidu in 1995 in almost the same manner. "NTR blamed me for deceiving him. But he has no words to say anything against Chandrababu who did the same thing — opportunistic politics," wrote Bhaskar Rao in his book Walking With Destiny.
In 1984, Chandrababu, along with BJP 'consultants', had managed to hide all TDP MLAs loyal to NTR at the Ramakrishna Studios in Musheerabad until they boarded a train to Delhi to appear before then president Zail Singh.
The attempt of then police commissioner Pavitran to stop these MLAs from boarding the Delhi-bound train was foiled by protesting BJP workers. The BJP had organised transport for the MLAs at Delhi and also fixed an appointment with the president for the two-year-old TDP. Then governor Thakur Ramlal, just like present Tamil Nadu governor C Vidyasagar Rao, had also played into the hands of the Delhi power corridors and Nandendla Bhaskar Rao was chosen as chief minister and given a month's time to prove his strength on the floor of the House. This was the era before the anti-defection laws were in force.
Senior Congress MLA who became pro tem Speaker M Baga Reddy feinted illness and escaped. Then MIM leader Sultan Salauddin Owaisi had usurped the seat of Speaker and declared Bhaskar Rao as elected in a House that was at only half its strength. It was old timer Shankar Dayal Sharma who came in as Governor of Andhra Pradesh and reinstated NTR as chief minister in September 1984.
1995 repeat act
In an almost identical rerun in September 1995, Chandrababu raised the banner of revolt against NTR for the latter's attempt to promote Lakshmi Parvati, NTR's second wife, as the chief ministerial candidate. Naidu's men managed, with the help of the media, to show that 125 of the 204 TDP MLAs were with Chandrababu when they all gathered at his chambers. He was then the finance minister. "Chairs were filled up with TDP party workers to give an impression that 125 MLAs were with Chandrababu then," said Hyderabad-based political columnist RH Vidyaranya.
Sensing that the charisma of NTR would foil his game plan, Naidu shifted all MLAs supporting him to the Viceroy Hotel. When NTR came to rescue his MLAs, chappals were thrown at him and the police did not help him either. When the day came to prove his strength in the Assembly, NTR was made to sit away from party MLAs and also not allowed to speak in the Assembly. "I was half-dead when the MLAs, whom I had got elected from nowhere, sat in silence at my humiliation by a clique led by Chandrababu," NTR had told this reporter later in an interview.
Thanks to then Assembly Speaker Yanamala Ramakrishnudu (now Andhra Pradesh's finance minister), Chandrababu was invited to form government without even proving his strength in the House. The Speaker unilaterally ruled that Chandrababu had the majority and that it was not a defection, but a split in the party. Then governor Krishna Kant and Odisha doyen Biju Patnaik made futile efforts to make peace between NTR and Naidu. "NTR is a mismatch for Chandrababu in politics," Krishna Kant told Patnaik, signalling the collapse of the NTR regime.
Not just Andhra
The term 'resort politics' became part of the political lexicon because it was fine-tuned in Karnataka.
Resort politics was revived by HD Kumaraswamy, son of HD Deve Gowda, then the arch-rival of Ramakrishna Hegde of the Janata Party. Kumaraswamy brought down the Congress-JDS coalition government in 2006 by taking his MLAs to a resort before bringing them to the Raj Bhavan. He has repeated this performance with remarkable consistency since then. It was either to refuse handing over power to BS Yeddyurappa, the deputy chief minister in the JDS-BJP coalition government that replaced the Congress-JDS alliance in 2007. Kumaraswamy expanded the concept of resort politics by taking legislators on a religious darshan around all the South Indian states.
Subsequently, Gali Janardhan Reddy took 18 legislators to Goa seeking the removal of Yeddyurappa's close associate, Shobha Karandlaje. Reddy's attempt was to dislodge Yeddyurappa to take over the reins of power. But, that did not happen. In fact, that was the starting point of Yeddyurappa's move to deal with the Reddy mafia in Bellary. He posted a tough deputy commissioner to Bellary to tackle the Reddy group.
Yeddyurappa himself used resorts to keep his flock together whenever he faced a difficult political situation. He did it to seek the vote of confidence in 2010. He repeated it to make Sadananda Gowda, current Union minister, his successor. He used resorts to even bring down Sadananda and make Jagdish Shettar the chief minister during the BJP's rule in Karnataka from 2008 to 2013.
The advantages of resort politics have been felt in Maharashtra as well. Vilasrao Deshmukh, the then chief minister, had brought a host of his legislators to Karnataka as well in 2002.
It was also used in June 1996 by then chief minister, Keshubhai Patel, and his arch rival, Shankersinh Vaghela, in their battle for supremacy within the BJP government in Gujarat. Vaghela had taken his legislator supporters to Khajuraho. That's how the group got the name of "Khajurias". And Patel took his legislators to another place in Rajasthan. So, they got the name of "Huzooriyas",since they were "Ji, Huzoors".
The BJP as consultants
The BJP had been harbouring notions of a friendly alliance with the AIADMK during Jayalalithaa's last days as it needed the support of the party in the Presidential Election due in 2017. Another reason for cordial relations is to strengthen the BJP's poor base in Tamil Nadu. "Venkaiah Naidu had held several parleys with AIADMK MPs in this regards and on the days that Jayalalithaa was fit to converse, he had broached the subject with her also and received an amicable nod," said Haribabu, Venkaiah's aide in Andhra Pradesh.
What is interesting is that Venkaiah was the counsellor and advisor to Chandrababu through 1995 in managing parliamentary and constitutional hurdles. Venkaiah's clout in Delhi had given him media support in the legal battle against NTR.
With pro-Sasikala MLAs sequestered on the outskirts of Chennai, how will the political drama in Tamil Nadu unfold?
Only the governor can answer that.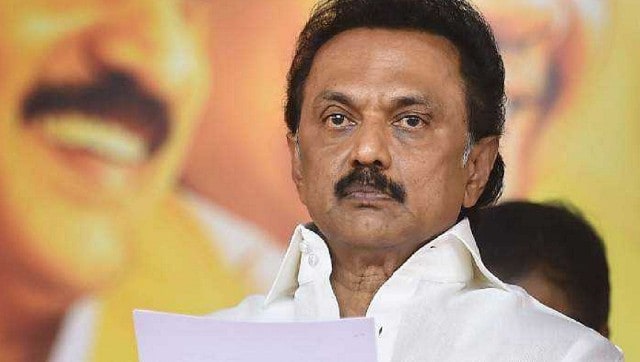 India
The resolution moved by Chief Minister MK Stalin said the CAA passed by the Parliament in 2019 'is not in tune with the secular principles laid down in our Constitution and also not conducive to the communal harmony that prevails in India'
Entertainment
Thalaivi exaggerates events for dramatic effect so much so that if we made two-three more biopics like this, we would end up giving Jayalalithaa sainthood.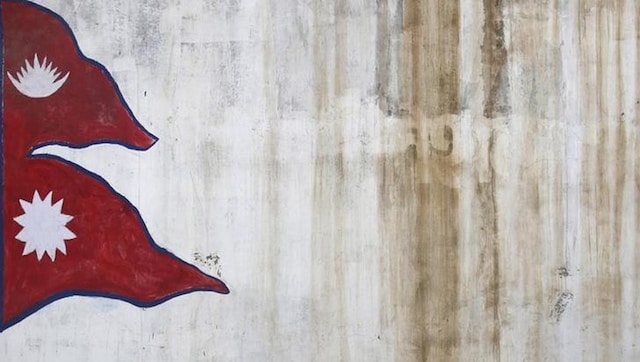 World
Budget Holiday means the Government of Nepal is unable to spend from the State treasury. This is probably the first time in Nepal that government expenditures are likely to be suspended