Sasikala in prison: Prisoner Number 9234 will be making candles in jail
VK Sasikala was sent to jail on Wednesday after she surrendered before a trial court, a day after the Supreme Court restored her conviction in the two-decades-old disproportionate assets case.
More than 24 hours of 'will she, won't she' after the pronouncement of the Supreme Court judgment in the disproportionate assets case, VK Sasikala emerged from her Poes Garden residence in Chennai and started her journey to Bengaluru's Parappana Agrahara central prison.
Sasikala, along with VN Sudhakaran and Elavarasi were sentenced to four years in jail. She is also barred from contesting any election for the next 10 years. Though she sought more time to surrender, the Supreme Court rejected the plea. Travelling in the same car that was used by late Tamil Nadu chief minister J Jayalalithaa, Sasikala made a quick yet dramatic stop at Jaya memorial on Marina Beach. An emotional Sasikala was seen thumping the tomb thrice. Some reports speculated that her dramatic gesture meant that she is taking some sort of pledge by invoking Jayalalithaa. Just hours before this, her nephew TTV Dinakaran, was appointed as the deputy general secretary of the AIADMK which signaled that Sasikala was not ready to relinquish her power and would be controlling the party from behind the bars. She also visited MG Ramachandran's Ramapuram residence where she briefly meditated.
Addressing her party MLAs at Golden Bay resorts and outside Veda Nilayam, Sasikala said these ominous words, "Only I can be jailed, not the care or concern I have for this party. Wherever I will be, my thoughts will be here." Sasikala, whose political career effectively ended after the apex court verdict, said "no force can wean away" the party from her.
Scene outside prison
Sasikala surrendered before a trial court on Wednesday evening. She will be in jail for three years and about 11 months out of the four years sentence awarded by the trial court, DG (Prisons) Sathyanarayana Rao told PTI. However, this is not her first time in prison. She had earlier spent 21 days in Parappana Agrahara jail after conviction by the trial court in September 2014.
Four cars in her cavalcade were vandalised, according to PTI, after she arrived at the jail. Back in September 2014, when Jayalalithaa and Sasikala were convicted by the trial, an emotionally charged crowd had gathered outside the prison premises. But this time around, the mood was much sombre with only the media contingent, onlookers and a group of supporters being present. Reports suggested that her husband M Natarajan and Lok Sabha deputy speaker M Thambidurai had reached the prison before her arrival.
Sasikala and Elavarasi would share a small cell in women's block in the jail, Rao said. He added Sasikala would get normal food, not home-cooked food, but it would be according to the doctor's advice. Sudhakaran would also be sharing the cell with other inmates, he said.
According to The Times of India, she has been provided with a fan, a pillow, a blanket and a sheet and has been given three sarees. She has been assigned the task of making candles for which she will be paid Rs 50 per day. As per News 18, she wanted to be lodged next to the cell where Jayalalithaa was lodged in 2014, but her request was denied.
NDTV reported that on her first morning in jail, Sasikala had tamarind rice for breakfast and meditated for sometime. Citing her health condition, she had requested for a Class 1 cell, where she will be entitled to a television and home-cooked meal, but her request was denied.
In its 570-page judgement, the apex court had held her guilty of conspiring with Jayalalithaa and "restored in toto" the trial court's decision in the case.
The trial court had found disproportionate assets worth Rs 53.60 crore, which Jayalalithaa and the three others could not account for. The CBI had alleged that the unaccounted wealth was in the tune of Rs 66.65 crore.
The top court had directed Sasikala and Sudhakaran, Jayalalithaa's disowned foster son, and Elavarasi, widow of Sasikala's elder brother, to "forthwith surrender" before the trial court which will "take immediate steps" to ensure that they all "serve out the remainder of sentence awarded to them and take further steps in compliance of this judgement, in accordance with law."
Sasikala, close aide of Jayalalithaa for almost three decades, had been in the jail in 1996 when the case was registered and later in 2014 after the special trial court convicted and awarded a four-year sentence with a fine of Rs 10 crore. Jayalalithaa was then given four-year jail term, besides a fine of Rs 100 crore.
The proceedings against Jayalalithaa were abated after her death in December last year.  Jayalalithaa was disqualified following her conviction in the case by the trial court on 27 September, 2014, when Special Court Judge Michael D Cunha held her and three others guilty of corruption and awarded a four-year jail term.
But Justice Kumaraswamy of the Karnataka High Court had set aside the trial court's judgement and allowed the appeals by all the four convicts holding that the verdict and findings recorded by the trial court convicting her and three others suffers from infirmity and was not sustainable in law.
(With inputs from PTI)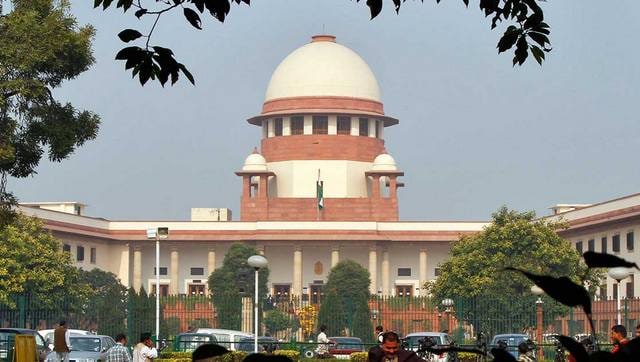 India
A bench headed by Justice UU Lalit said the audit should be completed as early as possible, preferably within three months.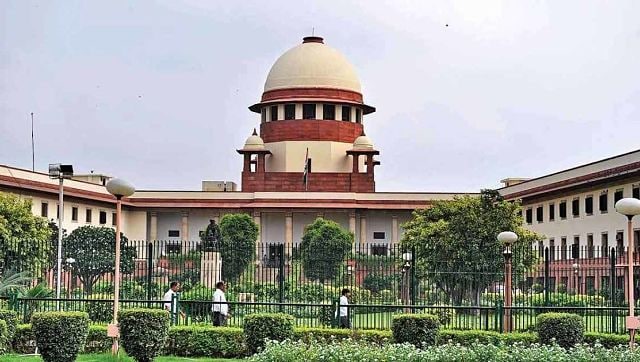 India
"Abetment involves the mental process of instigating a person or intentionally aiding a person in doing a thing," said bench comprising Justices R Subhash Reddy and Hrishikesh Roy.
India
Bava Bahrudeen of Thiruvarur district was arrested by the NIA on Thursday, the official of the premier investigation agency said.