Sasikala as CM, doctors' clarification on Jayalalithaa's death: Furious game of political chess unfolds in TN
In the 24 hours since VK Sasikala decided to take the top job in Tamil Nadu, rapid political and apolitical developments have taken place with breathless speed, in a bid to checkmate each other.
It is a game of fast-paced political chess that even Chennai boy Vishwanathan Anand, known for making moves with lightening speed, would have appreciated. In the 24 hours since VK Sasikala decided to take the top job in Tamil Nadu, rapid political and apolitical developments have taken place with breathless speed, in a bid to checkmate each other.
One of the oft-repeated charges against Sasikala by emotional AIADMK cadre, fed on a diet of mischievous Whatsapp forwards, is that she did not take good care of Jayalalithaa, leading to her hospitalisation and eventual death. Was it sheer coincidence that Dr Richard Beale, the critical care surgeon who attended to Jayalalithaa, flew into Chennai to address a media conference just a day after Sasikala's election? Even as he clarified that the former chief minister sunk after making remarkable progress, doubts arose if Apollo Hospitals was pressurised into clearing the air on the orders of Poes Garden.
That, what Dr Beale said, was important to Team Sasikala could be gauged by the fact that the chief minister's Twitter handle also was tweeting live updates of the presser. But the timing of the presser, coming merely 24 hours after Sasikala's election and the negative reactions to it, only gave rise to suspicion that it was purely intended to give Sasikala a clean chit.
But elsewhere her opponents have been sharpening their knives. It took a Sasikala to bring the Congress and the BJP on one side, with both parties not hiding their unhappiness at her elevation. Former Union minister P Chidambaram said it is the right of the people to ask if the person deserves to be chief minister. RSS ideologue S Gurumurthy tweeted about the lack of celebration or cheer and said he had never seen a person so hated within and outside the party becoming a chief minister. The state unit of the BJP expressed similar sentiments.
It is the right of AIADMK MLAs to elect their leader. It is the right of the people to ask if the leader deserves to be CM

— P. Chidambaram (@PChidambaram_IN) February 6, 2017
Sasikala the new CM. No celebrations. No crackers. No cheer. Eerie silence. Never seen a person so hated within n outside party becoming CM

— S Gurumurthy (@sgurumurthy) February 6, 2017
That the BJP was not happy with Panneerselvam being replaced was well known. It preferred the dual power structure — Panneerselvam running the government and Sasikala the party — to continue. It also helped the BJP to remote control the government through a weak chief minister. But murmurs against Panneerselvam who many felt was like a Trojan horse began to gain momentum, resulting in his innings getting declared. Now by cocking a snook at the BJP with its decision, Sasikala has chosen to take the path of confrontation.
The Congress party or whatever little is left of it in Tamil Nadu, was perplexed when Rahul Gandhi at the instance of the Tamil Nadu party chief S Thirunavakkarasu reached out to the Sasikala camp in October last year. Chidambaram's tweet only reflects the disgust expressed by party leaders back then, asking if Rahul expects Congressmen and women to prostrate before Sasikala now.
But while the political reactions including those from the DMK have been on predictable lines, it is the civil society anger that Sasikala will need to worry about. #NotMyCM and #TNsaysNo2Sasi were trending all through Sunday evening and Monday, with an effort to create an anti-Trump like sentiment against Sasikala. Rap singer Sofia recorded a Facebook live outside Poes Garden late on Sunday night to record her musical protest.
But it was cricketer Ravichandran Ashwin's Twitter version of the carrom ball that gave this episode an entirely different spin. He tweeted saying 234 job opportunities for youngsters to open up shortly, an obvious reference to the possibility of a snap poll. Given that the common man in Tamil Nadu is usually petrified to talk anything even remotely critical of the political establishment, the fact that voices of dissent are being heard is a warning sign for the powers-that-be. By evening, Ashwin tried to make light of his tweet, saying it was not political. But the message was not lost on anyone.
Waded into this unsettled atmosphere the Supreme court which bowled a googly by announcing that it will either declare the verdict in the Disproportionate Assets case or set a date for the verdict, next week. The timing of the court statement could not have come at a worse time for Sasikala, for who the path from Poes Garden to Fort St George, has been going according to script so far.
It is in this case that Sasikala is the prime accused. Should she be convicted, her hopes of ruling Tamil Nadu go up in smoke. DMK leader MK Stalin has tried to stoke the fire by saying that Panneerselvam could get a fourth chance to be CM after the verdict. But if she is acquitted, it will strengthen her position. AIADMK leaders and some pro-Sasikala bureaucrats feel it is very rare for the Supreme court to overturn a High court verdict.
While Governor Vidyasagar Rao has accepted Panneerselvam's resignation, Sasikala is yet to formally stake claim to form the government. Everyone knew Panneerselvam's days were numbered but it looks like Sasikala is facing major starting trouble even she gets into the driver's seat.
India
In the video, the woman can be seen coaxing the snake to leave the front yard of her home.
India
Ravi had been holding peace negotiations with the Naga insurgent group NSCN-IM since 2014.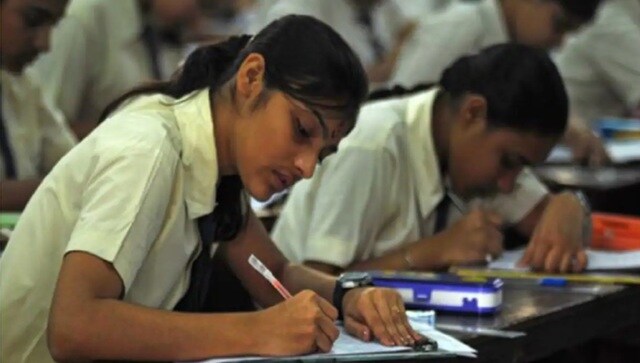 India
The standard of medical education is in no way diluted or affected merely by dispensing with the common entrance examination, the preamble of the Bill to override NEET said