Samajwadi Party holds national executive meeting on poll defeat; Mulayam gives it a miss
The Samajwadi Party leader accused the new government of targeting officials of a certain caste.
Lucknow:The Samajwadi Party (SP) held its national executive meeting here on Saturday, presided over by party president Akhilesh Yadav, to take stock of the drubbing in the Uttar Pradesh assembly elections, but SP founder Mulayam Singh Yadav and younger brother Shivpal Singh Yadav chose to skip it.
According to sources, former Uttar Pradesh Chief Minister Mulayam Singh Yadav was extended an invitation but he chose not to turn up.
At the meeting, the party took stock of its massive defeat in the just-concluded assembly elections and decided that the results would be dissected threadbare at the district unit level.
Later briefing the media, former Chief Minister Akhilesh Yadav said that elections would be held for various party posts soon and the election of the national president would be completed by September 30 this year.
Meanwhile, Akhilesh also took a dig at the new state government, saying only "anti-Romeo squads and clean-up drives" have been witnessed so far.
The Samajwadi Party leader accused the new government of targeting officials of a certain caste. "I am waiting for the new Bharatiya Janata Party government led by Yogi Adityanath to come up with something concrete," the Samajwadi Party President told the media here after its National Executive meeting.
"As of now, all we are seeing on television are cleanliness drives in government offices and the anti-Romeo campaign (against eve-teasing)," he said.
He also took a dig at state government officials who he said were in an overdrive to ensure cleanliness after a directive from Yogi Adityanath.
"I never knew these officials are so good at wielding brooms; or else, I would have given them this charge long back," he quipped.
He said so far not even the first state Cabinet meeting had taken place and the SP was awaiting its outcome.
Akhilesh Yadav was apparently referring to the BJP's poll promise that the loans of small and medium farmers will be waived in the very first Cabinet meeting if the party was voted to power in Uttar Pradesh.
Sources told IANS that in the high-level meeting it was discussed and decided that the party spruce up its organizational structure.
It was also decided that the party would undertake a membership drive afresh from 15 April.
Senior leaders of the party turned up at the meeting but the mood was subdued, apparently owing to its defeat at the hustings.
The Samajwadi Party had 224 members in the 16th assembly but has been reduced to just 47 seats now after the elections held last month.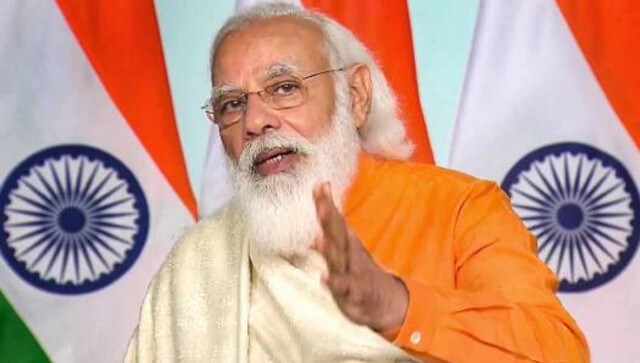 Politics
BJP President JP Nadda extended his congratulations to Modi for completing 20 years in public office, saying that as "a 'Pradhan Sevak', he has made India a global power
India
Singh alleged the BJP and the Yogi Adityanath government "tried their best to save" Mishra's son Ashish but he had to be arrested as no other option was left
India
Social media was abuzz with wishes for Ram Navami; however, the occasion is marked in the Hindu month of Chaitra (March-April)