Saharanpur violence: Rahul Gandhi blames Yogi Adityanath government for caste clashes
Rahul Gandhi held the Yogi Adityanath's government in UP responsible for caste violence in Saharanpur district and said the clashes escalated due to its 'prejudiced action'.
Saharanpur (Uttar Pradesh): Congress Vice-President Rahul Gandhi on Saturday held the Yogi Adityanath government in Uttar Pradesh responsible for caste violence in Saharanpur district and said the clashes escalated due to its "prejudiced action".
There is no town or city in Uttar Pradesh where crime is not soaring after the Bharatiya Janata Party (BJP) government led by Yogi Adityanath has been sworn in, the Congress leader said.
He also targeted the Centre, saying both the state and central government have "miserably failed on all fronts".
Gandhi made the comments after meeting persons affected by the Saharanpur violence at a roadside eatery in Sarsawa on the Uttar Pradesh-Haryana border.
He also criticised Prime Minister Narendra Modi over the Kashmir violence and said Pakistan had benefitted due to the situation in the Valley.
On Friday, the Uttar Pradesh government had denied permission to Gandhi to visit the villages where caste conflicts since 5 May have left at least two dead and over two dozen others injured.
Clashes between the Dalits and Rajputs erupted on 5 May in Shabbirpur village in Saharanpur after objections were raised over the playing of loud music in connection with the celebration of the birth anniversary of warrior king Maharana Pratap.
On Saturday, Rahul Gandhi reached Saharanpur around 3.30 pm along with Congress leaders Ghulam Nabi Azad and Raj Babbar before walking for about half a kilometre to meet the violence affected.
Earlier, a major crisis was averted when district administration and police officials succeeded in convincing the Congress leaders not to enter Saharanpur district, where heavy police force was deployed and its borders sealed.
Find latest and upcoming tech gadgets online on Tech2 Gadgets. Get technology news, gadgets reviews & ratings. Popular gadgets including laptop, tablet and mobile specifications, features, prices, comparison.
India
In his book, Obama offered a more positive assessment of another Congress figure, former Indian prime minister Manmohan Singh, whom the former US president has also praised publicly.
India
Khurshid, whose comments come after Kapil Sibal and others spoke critically of party's show in Bihar polls, added that there are forums within the party to air views and that doing so publicly "hurts it"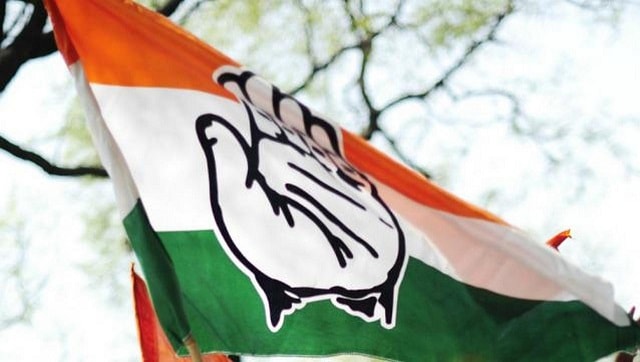 Politics
During the campaign, Rahul Gandhi kept asserting that China had humiliated India in Ladakh but he does not get it that in war, people like to believe they are winning.