Saharanpur clashes: Ex-UP minister's son booked over inciteful social media post
The son of former UP minister Rajendra Rana had appealed to members of Thakur community on social media to gather at Shabbirpur village in Saharanpur.
The son of former Uttar Pradesh minister Rajendra Singh Rana was booked on Thursday over a provocative post on social media. He had appealed to members of the Thakur community in the post to gather at Shabbirpur village, where communal clashes had erupted earlier this month.
Rajendra, who was an MLA from Deoband with the Samajwadi Party and also minister of state in the Akhilesh Yadav government, had died of cancer in 2015.
Senior superintendent of police, Subhash Chandra Dubey, said that a case had been lodged against Kartikey Rana, Rajendra's son, at Badgaon police station under the IT Act.
Uttar Pradesh Police searched for Rana at many places, including his residence on Jain College Road, but he was not found.
Prabal Pratap, the new SP (city) said that any kind of inflammatory post on social media would not be tolerated.
A heavy police force was deployed at Rana's paternal village Bhaila in Saharanpur, where he reached in the afternoon and submitted a letter to the administration officials, in which he had kept forward his various demands.
The police, however, were unable to arrest Rana from the village as he was accompanied by a large crowd of supporters.
In his letter, Rana demanded the arrest of Shabbirpur village head, former MLA Ravindra Molhus; Bheem Army founder and lawyer Chandrasekhar's arrest by 20 May; arrest of those posting controversial things/comments on social media, and the withdrawal of cases against members of the Thakur community, who were "wrongly charged" in the case.
Meanwhile, the police crackdown on those posting objectionable material on social media is underway.
Dubey said that a case was lodged against two persons at Sadar Bazar police station recently for posting controversial messages on social media to disrupt the social harmony.
Recently, a man identified as Mansharam was booked for posting an indecent message in connection with the Uttar Pradesh chief minister Yogi Adityanath.
The other case was lodged against Chandrasekhar, who claims to be the founder of Bheem Army. Members of this organisation, led by the 30-year-old lawyer, were involved in the clashes at Shabbirpur village in Saharanpur on 5 May.
Find latest and upcoming tech gadgets online on Tech2 Gadgets. Get technology news, gadgets reviews & ratings. Popular gadgets including laptop, tablet and mobile specifications, features, prices, comparison.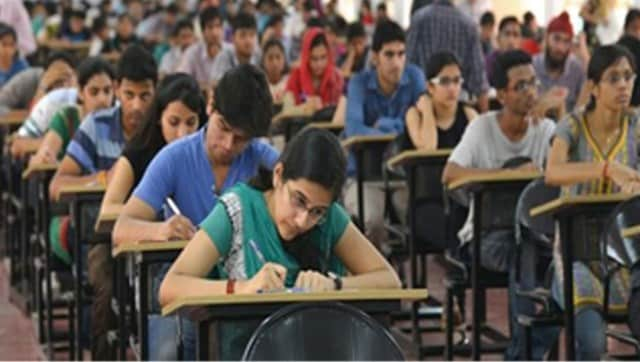 India
The online application process for Uttar Pradesh Public Service Commission (UPPSC) Faculty Recruitment 2020 began on 24 November. Candidates can apply till 24 December
India
While the police found no evidence of a 'conspiracy', they stated in three out of 14 cases, the accused concealed their identities in order to coax the girls
India
The UPSESSB deputy secretary Naval Kishore said that the board will be releasing a fresh recruitment advertisement to fill the vacant posts after addressing all legal issues. Candidates who have already applied will not be required to register again