Rajiv Shukla: Cong to hold nationwide protests against 'anti-agriculture' mindset of Centre
Accusing the Narendra Modi government of being insensitive towards farmers, Rajiv Shukla demanded that the Centre needs to become sympathetic towards farmers or else Congress will soon hold nationwide protests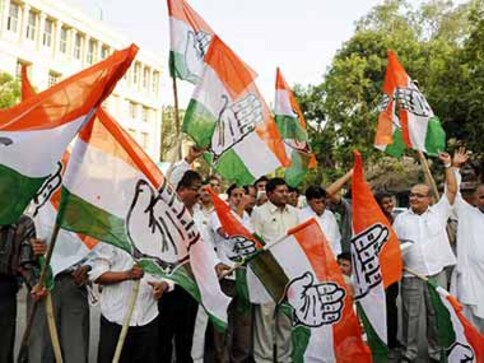 Hyderabad: Alleging that agriculture sector was the worst hit under the Prime Minister Narendra Modi-led government in the last three years, Congress leader Rajiv Shukla on Monday said his party will undertake nationwide protests against the "anti-agriculture mindset" of the BJP.
"…Agriculture sector is the worst hit under the Modi regime. The way farmers are deprived of their dues, the way farmers are committing suicide, the way the Minimum Support Price (MSP) has been curtailed. This has never happened and this is one community which is under complete distress," Shukla told reporters in Hyderabad.
Accusing the Modi government of being totally insensitive towards farmers, Shukla demanded that the Centre needs to become sympathetic towards farmers or else Congress will soon hold nationwide protests.
He also criticised Telangana Chief Minister K Chandrasekhar Rao over arrests of farmers and handcuffing them in Khammam district of the state.
"In Telangana also farmers are on a weak ground. KCR is adopting similar policies of Modi government. Congress will take up this cause and will fight on the streets," Shukla said.
According to him, Congress is the one party which has decided to fight for the (cause of) farmers. "Unless farmers get justice we will keep on fighting on their issues."
Quoting a report, the Congress leader, said 35 distressed farmers are committing suicide everyday in the country and since Modi government came to power in 2014 over 14,000 farmers have committed suicide.
Regarding farm loan waivers, he said the UPA government had waived Rs 80,000 crore farm loan and accused that the BJP government has written off Rs 1.54 lakh crore loans of their 'businessmen friends'.
"BJP government is not ready to come to the rescue of debt-ridden farmers and is denying them 'farm loan waiver'," Shukla asserted.
The BJP government buys less wheat from Indian farmers while it imports wheat by reducing import duty, he said adding "during UPA government wheat was exported and foreign exchange was earned benefiting farmers."
On Pradhan Mantri Fasal Bima Yojana, Shukla alleged that certain private companies were only getting all the benefits and not the farmers.
"Premium paid to companies is many times more than the compensation paid to farmers. He further questioned the Modi government on not giving any account details on where the "amount to the tune of thousands of crores" collected in the name of Krishi Kalyan Cess and Swachh Bharat Cess was spent.
"You are collecting Krishi Kalyan Cess and Swachh Bharat Cess. Woh paisa kaha ja raha hain Modi government iska 'Hisab-kitab' nahi de rahi hain. (The Modi government is not revealing the checks and balances of the cess being collected) It is a serious matter. Where that money is spent nobody knows," Shukla claimed.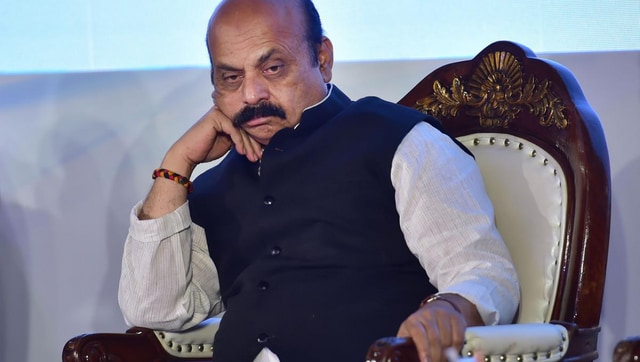 Politics
Besides running the PayCM campaign against the Bharatiya Janata Party, Congress in Karnataka has been targetting BJP ministers who have allegedly been part of scams
Politics
Ahead of his youth rally in Himachal Pradesh, Congress on Friday attacked Prime Minister Narendra Modi saying he must answer why the BJP-led government failed to address issues of unemployment and the debt the state's burdened with.
Explainers
Amarinder Singh joins the BJP in Punjab, what does it mean for the future of politics in the state? Tune in to find out