Rahul's desire to learn from AAP shows deep disorder in Congress
The old guard believes the Congress must learn from its freedom-fighter founders, the young see a disconnect between Rahul's promises and action. There is trouble brewing.
Congress president Sonia Gandhi and vice president Rahul Gandhi need not look far for introspection into how the Sunday verdict would impact the party's prospects in Parliamentary elections in 2014. The Congressmen and women are expressing their opinions freely and frankly, guarded words on record, but off record their thoughts and words are flowing, something that should deeply worry the leadership.
It is not about disconnect between the party and government that is routinely being talked about, it is about a disconnect between Rahul Gandhi and his party. The First Family never had much live contact with the rank and file but it always had a feel of the pulse and supporters had an unflinching faith. That has suffered a serious dent.
The demoralisation in Congress ranks following a of total rout in four north Indian states is slowly turning into deep disenchantment, even anger, against the person who they until recently worshipped as their unquestioned leader with a divine right to rule, a demi-God, as a saviour, as a youth icon, etc. Worse of all, this has to do as much with Rahul Gandhi's post-poll public statements in his brief media interaction with his mother Sonia Gandhi as much as with the humiliating electoral losses.
Many in the party ranks fear this was building to be a 1977-like situation when popular angst had wiped out the Congress from entire north India. Unlike then, the Congress no longer has a solid base in South India and Andhra Pradesh, which contributed heavily in making UPA 2 possible, may become the Congress's biggest embarrassment.
Several party leaders at various tiers of party hierarchy are frustrated with their party vice-president. A statement which was supposed to inspire confidence in the party's rank and file in am hour of crisis of confidence has ended up doing just the opposite. Rahul's statement that the 127-year-old Congress party should learn from the year-old Aam Admi Party has left them angry.
A leader's aura comes with his ability to foresee an emerging a situation, mould his action, gear up the organisation to meet the challenges and establish connect with the people and be the vote catcher for the party. Rahul Gandhi's failing to make tangible delivery on those counts has diminished his authority outside of party headquarters. Given the current situation it is not going to be easy for Rahul to do what he promised to do on Sunday.
Ironically, it is not just the old guard that is angry with Rahul's unpredictable statements but even the younger leaders, sung and unsung both, are deeply critical of him, his thought process and of the mismatch between his preaching and his practice. "I think the AAP involved a lot of people who the traditional political parties did not involve. We are going to learn from that and do a better job than anybody in the country and involve people in ways you cannot even imagine now," Rahul had said on Sunday. He had also spoken about  aggressively working for structural changes within his party.
"Does Rahul Gandhi have any idea how his statement has impacted ordinary workers? He is our leader, a Gandhi, so he is at liberty to speak anything and get away with that. But the worry is if this is the way things are going to be with Rahul, the Nehru-Gandhi family will soon lose its aura and command that had been so consciously crafted around them for the last 65 years", a Congress MP told Firstpost. He should know there was something called Antony committee report on same things that he wants to learn from Kejriwal, said another leader. Senior Congress leader Satyabrata Chaturvedi said on NDTV India that if the Congress had to learn it would learn from ideals of Mahatma Gandhi. The party had a legacy of Gandhi, Nehru, Maulana Azad and such other tall leaders. It need not pursue learning from elsewhere.
One  senior Congress functionary said, "If Rahul Gandhi thinks that outsourcing and giving important positions to paratroopers in the organisation and in the government, as also sidetrack genuine party workers who spent years serving the organisation, is revamp and restructure, how can we the lesser mortals comment on his wisdom."
An important Delhi Congress functionary who lost elections echoed the same feeling, adding that "it was not the Congress party which was fighting elections, but the candidates were fighting their own elections, all thanks to Rahulji's excessive reliance on Sheila Dikshit." Another young Delhi Congress leader blamed Rahul as much for party's humiliating loss as on Sheila. "Rahulji had made DPCC completely dysfunctional. It was better that he had dissolved it than making it just like a doormat for Sheila Dikshit. He made it a point to keep pampering her and was seen to be doing that at all public and party forums. The results are there for everyone to see."
These leaders are untiringly referring to Sharad Pawar's comments on weak leadership and on the dig at Sonia Gandhi's NAC. Omar Abdullah's tweet where he ridiculed Rahul (without directly naming him) on vanishing crowds at his rallies is being talked about too.  The defiance by the Seemandhra Congress MPs to move a no confidence motion against their own government is another body blow.
If all this was not enough to embarrass the Congress, former union minister Mani Shankar Aiyar is predicting a loss in 2014. In an edit page article in The Indian Express headlined, "It's good to lose", Aiyar begins by saying that as a Congressman, "I greatly welcome Sunday's electoral reverses. I also look forward to our probably occupying the opposition benches after the mid-2014 Lok Sabha elections". He ends by saying "… such a purge of power brokers and the induction of a party leadership elected by the broad membership of the Congress will take time. The distraction of running a government will impede the long-term restoration of the party. A break from governance would be a welcome break that could be used to refit the party as the nation's natural party of governance in the 21st century. The current and prospective electoral reverses for the Congress are thus Rahul's golden opportunity."
Aiyar told CNN-IBN that the decision to make him the Prime Minister in 2009 should have been reversed. Claiming that he had questioned the wisdom of making Manmohan Singh the Prime Minister earlier also, he said that no Congress leader listened to him then.
Aiyar's argument is on different lines from those who are critical of Rahul's thoughts and style of functioning but for the people at large the message is all the same, deep disorder in Congress party.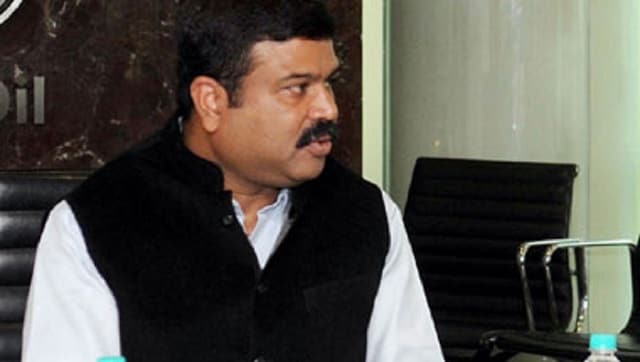 India
The petroleum minister, however, did not suggest a similar action for BJP-ruled states like Madhya Pradesh and Karnataka, where petrol has crossed Rs 100-mark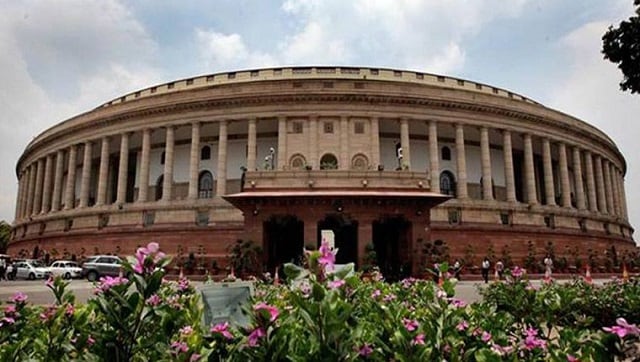 India
Despite a plethora of legal frameworks to address the issue of corruption, it has barely helped address it on the ground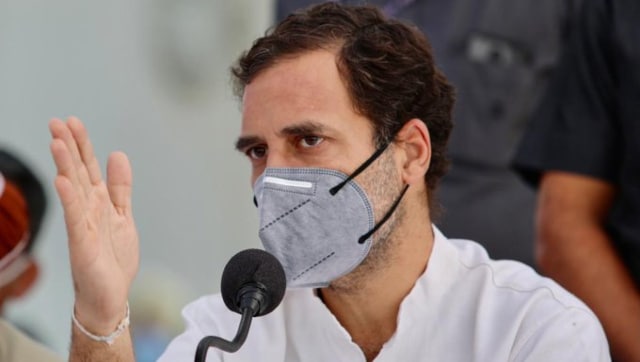 India
BJP leaders hit back at the Congress leader and said that Gandhi should get out of social media and work on the ground and should speak to CMs of Congress-ruled states about alleged irregularities in COVID vaccination programme