Rahul Gandhi's visits to temples just a 'pretence', Congress should clear stance on Ayodhya issue, says Yogi Adityanath
Yogi Adityanath has asked Rahul Gandhi to make his party's stand clear on the Ram Janmabhoomi title dispute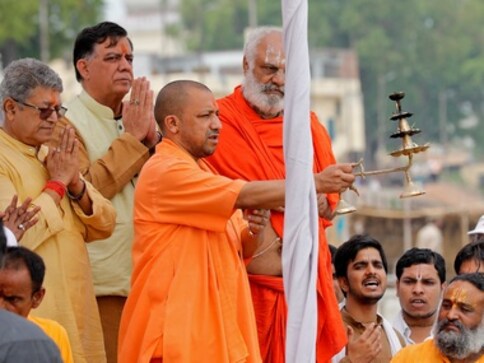 Vadodara: Dubbing Rahul Gandhi's visits to temples as a mere "pretence", Uttar Pradesh chief minister Yogi Adityanath has asked the Congress vice-president to make his party's stand clear on the Ram Janmabhoomi title dispute.
He also alleged that the Congress was adopting double standards on the Ayodhya issue as it "does not want it to get resolved in a peaceful manner".
"I appeal to Rahul Gandhi to please clear the Congress' stand on the issue as he is soon to become the party president," Adityanath said last night while campaigning for BJP candidate Jitendra Sukhadia at Gorva locality in Sayajigunj Assembly constituency.
His remarks come in the wake of senior Congress leader and lawyer Kapil Sibal's submission in the Supreme Court in the Ayodhya dispute case, that the matter be heard after July 2019, after the next Lok Sabha election.
Taking a dig at Gandhi over his visits to temples, the Uttar Pradesh chief minister said he does not even know how to sit properly in a temple.
He said under the UPA government, an affidavit had been filed in the Supreme Court over the Ram Setu case, which said that Lord Ram and Lord Krishna were imaginary.
"If they are imaginary, then what is Rahul Gandhi doing in temples? His visits to temples are just a pretence," he said.
Accusing the Congress of trying to divide the people of Gujarat into communal lines, he urged the voters to defeat the party in the state elections.
"Its defeat will coincide with Rahul Gandhi's elevation as the party president. It will initiate the process of fulfilling Mahatma Gandhi's dream of 'Congress-mukt Bharat'," he said.
The development of Gujarat started after Modi became the chief minister of the state in 2001. He eliminated corruption from the system and concentrated only on the development of Gujarat, which has become a role model for the country, he said.
"If Congress returns to power in Gujarat, the pace of development will take a hit," he said.
According to him, Uttar Pradesh and Bihar have been following the Gujarat model of development.
Adityanath claimed that infiltration from Pakistan stopped after Modi became the prime minister.
He said, US president Donald Trump, during his presidential campaign, had said that if he gets elected, he would follow the example of Narendra Modi, "which shows that Modi has emerged as a global leader".
Click here for detailed coverage of Gujarat Assembly election 2017
Education
Application process for the Bihar Civil Court Recruitment 2022 opened on 20 September while the deadline for the same is 20 October 2022 till 11:59 pm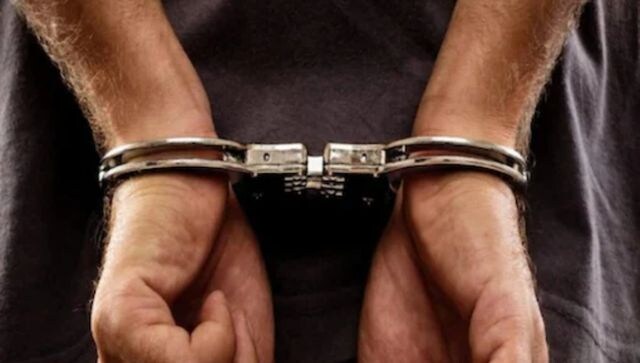 India
The arrested Naxals include Vinay Yadav, the regional commander of the CPI (Maoist), who was carrying a reward of Rs 18 lakh on his head
Education
The merit list is for admission to various postgraduate medical courses including MD/MS/PG Diploma. The candidates shall be selected according to merit-cum-choice on the basis of the scores of NEET PG 2022