Rahul Gandhi's grand 'I am the Congress' tweet fools nobody, people know politics is not a game for the pious
The Congress' political trajectory since the 70s followed a course that tapped the social fault lines.
Self-deception is an essential trait of a revolutionary, particularly of the Marxist variety. Congress president Rahul Gandhi seems all too eager to internalise this trait in his politics.
Look at his latest tweet for confirmation. It is divinely prophetic in its content. It says, "I stand with the last person in the line. The exploited, marginalised and the persecuted. Their religion, caste or beliefs matter little to me. I seek out those in pain and embrace them. I erase hatred and fear. I love all living beings. I am the Congress".
He could have as well replaced "I am the Congress" with "I am the Buddha / I am the Geeta / I am the Christ / I am the Prophet".
There is nothing wrong in this tweet except the fact that it is a patently dishonest exposition from the chief of the country's oldest party which had steadfastly adopted truth and nonviolence as its guiding light till India's independence. Mahatma Gandhi was quite averse to using language to camouflage the intentions.
In this case, nobody can grudge Rahul's entitlement to self-deception. But his efforts to delude the masses by employing saintly rhetoric needs to be countered effectively. Given the inclusive personality of India's first prime minister Jawaharlal Nehru and the legacy of other great Congress leaders, the party was indeed beyond caste and communities in those days. Nehru's political philosophy, largely influenced by Gandhi, truly transcended parochial barriers.
But caste became a harsh political reality in the post-Nehru era. And the Congress since then dabbled in sectarian strife so much that it changed the political contours of the country. The party's leadership was largely confined to a strong section of upper castes and it contrived benignity towards Dalits and minorities for decades. On the other hand, the Congress' influence in the OBCs was effectively challenged by Ram Manohar Lohia. In Tamil Nadu and Kerala, the Congress lost ground to Annadurai and the CPM both of which attracted the marginalised and the minorities.
The Congress' political trajectory since the 70s followed a course that tapped the social fault lines. There is no evidence of either Indira Gandhi or any other Congress leader standing up against the mob when riots happened across the country in the 70s and 80s quite unlike Gandhi and Nehru who didn't care for their lives while challenging murderous mobs in Noakhali (Bengal, now in Bangladesh) and Delhi after Independence.
The first notably communalised elections in India happened after Indira Gandhi's assassination in 1984. Rahul's father, Rajiv Gandhi, reaped maximum benefit from it. This was followed by another experiment of opening up the Ram Janma Bhoomi temple in Ayodhya in 1987. The obvious intention was to consolidate Hindus with a fond belief that Muslims could not go anywhere else. That the expectations were belied does underscores the party's cynical pursuit of power by dividing society on caste and communal lines.
In today's context, the Congress is out-manoeuvered in this pursuit of power by other political parties, particularly regional outfits, which believed in eminent social scientist Rajni Kothari's theorisation that politics of caste would lead to politicalisation of caste. In the regional parties of north India, politics of caste also led to extreme lumpenised empowerment of castes and communities. And there is hardly any party that has insulated itself from this political infection. Even Hindutva politics thrived on the successful coalition of castes. Of course, the emergence of prominent leaders like Mayawati, Mulayam Singh Yadav, Lalu Prasad Yadav and Nitish Kumar in Uttar Pradesh and Bihar is related to the assertion of Dalits and OBCs.
Similarly, the BJP, besides banking on Hindutva has doggedly pursued the caste groups. It propped up OBC leaders as a powerful means to coalesce Hindu society. This is the precise reason why Modi's "chaiwala" antecedents were always used to the hilt to drive home the point that the BJP belonged as much to OBCs as to the upper castes. Without giving it open expression the BJP has taken the exclusion of Muslims as a given in the present political context.
This harsh reality has prompted the Congress to attempt to forge a coalition with outright casteist groups in north India. Rahul's love for Mayawati, Akhilesh and Lalu is driven more by the fact that they command influence over caste groups than a mere abstraction. In the Gujarat and Karnataka elections, he peddled soft Hindutva by running around temples and tried to maintain caste balance by keeping Jignesh Mevani and Hardik Patel in good humour. Even if they sound like god-ordained words from a messiah, this is the ugly reality behind his tweet-post.
Rahul would do well to respond politically in politics without any messianic pretence. He might not know this, but people know politics is not a pious game.
Find latest and upcoming tech gadgets online on Tech2 Gadgets. Get technology news, gadgets reviews & ratings. Popular gadgets including laptop, tablet and mobile specifications, features, prices, comparison.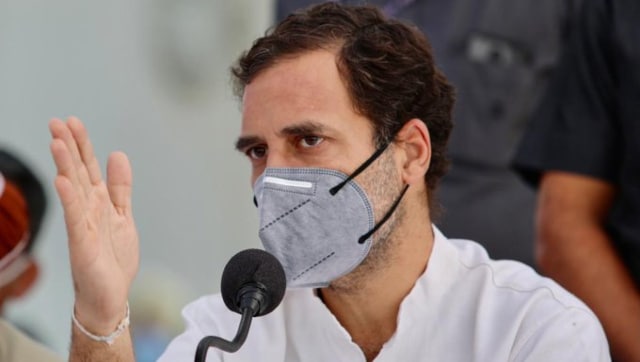 India
"The real danger to India isn't that our prime minister doesn't understand. It's the fact that nobody has the guts to tell him," Rahul said on Twitter, attaching a video clip of Narendra Modi suggesting use of wind turbines to produce oxygen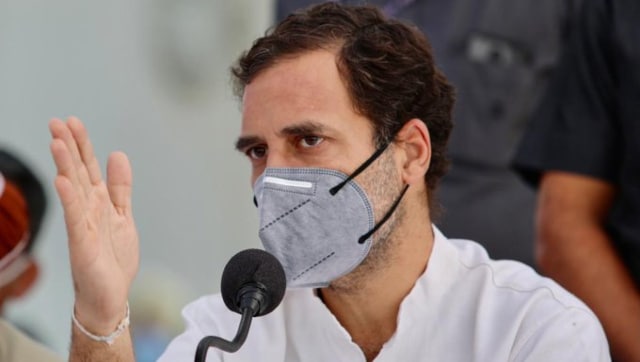 India
Commenting on videos of him being manhandled by the police, Rahul Gandhi "The entire country is being assaulted right now, and so, if I got pushed around a bit, it is not a big deal"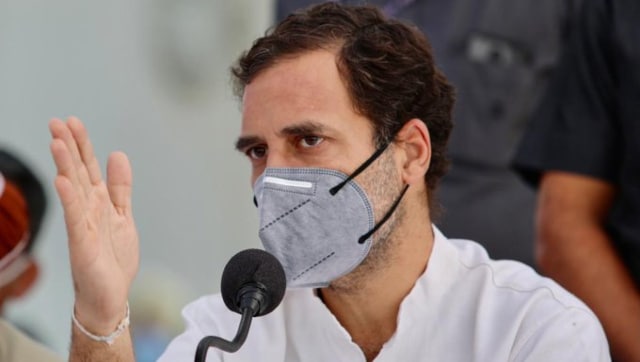 India
The Congress leader, on the last day of his tractor rally in Punjab, claimed that the prime minister does not understand these farm laws