Rahul Gandhi tests 'soft Hindutva' in poll-bound Madhya Pradesh as Congress borrows heavily from BJP's electoral strategy
According to political pundits, Rahul Gandhi's approach towards soft Hindutva is an effort to come out of the clutches of 'Nehruvian secularism.'
In an election year, when nothing is more important than votes, Congress president Rahul Gandhi doesn't seem to be getting a handle on which vote bank to woo and to what extent. He has tried to assert his Hindu identity on several occasions recently. The latest attempt has been to show his devotion to Lord Ram.
With Rahul too jumping into the Ram melee, it would be interesting to see who eventually benefits from it — the Congress or the BJP.
Interestingly, poll-bound Madhya Pradesh has provided Rahul with a unique platform to experiment and launch himself in several avatars. First, he kicked off his poll campaign in August by visiting the Omkareshwar Jyotirlinga shrine and paying obeisance to Lord Shiva. Later, after his return from Kailash Mansarovar, he was hailed as a Shiv bhakt, with hoardings put up across Bhopal. Further, at Chitrakoot in Satna, he has been projected as 'Ram-Bhakt Pandit Rahul Gandhi.'
However, as part of his newly-acquired avatar, will Rahul support the construction of a Ram temple at the disputed site in Ayodhya, and take a stand against damaging the 'Ram Setu' for the Sethusamudram project? Such political positions will be contrary to those that the Congress has taken in the past.
What political pundits say
According to political pundits, Rahul's approach towards soft Hindutva is an effort to come out of the clutches of the Congress' traditional "Nehruvian secularism" and win over Hindu voters.
"Through his new avatars, Rahul wants to communicate to voters that while he is the president of the "secular" Congress, he is not anti-Hindu. During the UPA regime, the then Congress president Sonia Gandhi followed Nehruvian secularism and sided with the Wahabis, who form only 2 percent of the Muslim population in India. This led to resentment among the majority community and moderate Muslims; and the Congress is paying the price," MD Nalapat, political analyst and a professor of geopolitics at Manipal University, told Firstpost.
"After having adopted this new avatar, Rahul ought to get into action and publicly clear his stand on the Ram Mandir and Ram Setu. It would be cheap politics to merely resort to narratives in election rallies and take no positive action. On the one hand, he projects himself as a Ram-bhakt, and on the other hand, he attacks Narendra Modi and the BJP on the Ram Mandir issue," he said.
Indeed, the Congress campaign in Madhya Pradesh this time borrows heavily from the BJP repertoire. Besides Rahul, former Madhya Pradesh chief minister Digvijay Singh completed a 'Narmada Yatra' and promised to build a 'Sri Ram Van Gaman Path' that the BJP never did. State Congress chief Kamal Nath has promised to build a cow shelter in every panchayat in the state.
"The Congress, which has come under pressure from the RSS and BJP, has been talking of soft Hindutva, and has sought to put on a cloak of liberal Hinduism. This move is nothing but an attempt to win Hindu voters, while keeping an eye on the upcoming elections to the state Assembly and the Lok Sabha. However, people will come to know the party's real face. The Congress, especially Rahul Gandhi, has been compelled to follow this path because its policy of appeasement did not bring welfare to Muslims. At the same time, this policy alienated Hindu voters," Anil Saumitra, Madhya Pradesh BJP convener and media relations in-charge, told Firstpost.
Bhopal-based senior journalist Prabhu Pateria added, "The Congress is following the BJP line to win over voters from the majority community. The party wants to get rid of its 'secular' tag that has proved to be damaging for it. The Congress now wants to identify itself with the majority community. Therefore, Rahul Gandhi has visited temples, participated in the Kailash Mansarovar Yatra, become a Shiv-bhakt and Ram-bhakt, and performed Kanya-pujan—which ways to assert Hindu symbolism. Now, the Congress wants to create a new image for itself based on secularism and soft Hindutva. But to what extent it will pay off remains to be seen."
Worrying factor
Ironically, it was Rahul's father and former prime minister Rajiv Gandhi who stirred the hornet's nest of politics over Lord Ram in the first place. It was he who got the doors of the Ram Lalla temple unlocked in 1986 and allowed devotees to offer prayers there daily. This move came in the aftermath of the Shah Bano case, after which the BJP and Sangh Parivar had accused him of minority appeasement.
"Rajiv Gandhi did not have the mechanism to put his modern ideas into practice due to the people around him. His ideas got sabotaged," remarked Nalapat.
Though the Congress government unlocked the Ram Lalla temple, it was the BJP which reaped benefits from it.
Rahul's new avatars may mean several things to several people. But it definitely proves one thing — that the BJP's success in the complicated game of elections has forced even the avowedly secular Congress to embrace Hindu symbolism blatantly.
Never in recent memory has a Congress president openly declared his religious credentials favouring one religion over another. Clearly, vote bank politics muddles all ideologies and the Congress, with its support having declined in the past five years, has fired a shot in the dark.
The Congress, which is trying to refashion itself, faces a challenging task of juggling secularism and Hindutva.
"Rahul needs to come out of the shadow of the UPA in order to establish himself as the leader of the new Congress, a party in which people can have faith. As of now, Rahul's Congress is nothing but UPA-III, with most leaders from the UPA regime still present. How can people accept that the 'corrupt UPA' is claiming to fight against corruption? Rahul also must make his stand clear on secularism. This is a big challenge for the Congress," added Nalapat.
In the past, all mainstream political parties except the BJP had shunned the Hindutva narrative like the plague. It remains to be seen if the Congress president's evident attempt to foreground his Hindu identity will change the party's electoral fortunes.
Find latest and upcoming tech gadgets online on Tech2 Gadgets. Get technology news, gadgets reviews & ratings. Popular gadgets including laptop, tablet and mobile specifications, features, prices, comparison.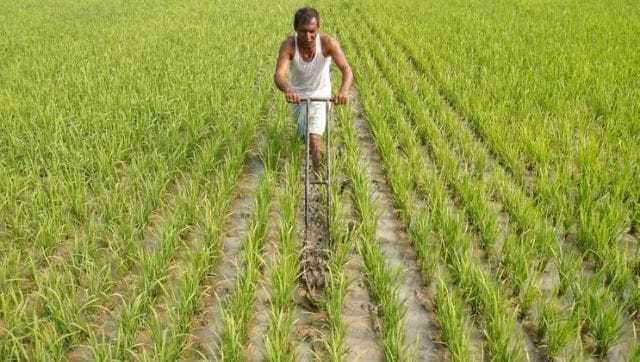 Politics
The Bills, which were first introduced ordinances on 5 June, seek to pave the way for private players to purchase agriculture produce outside APMCs and amend the various laws capping their stockpiling, procurement and storage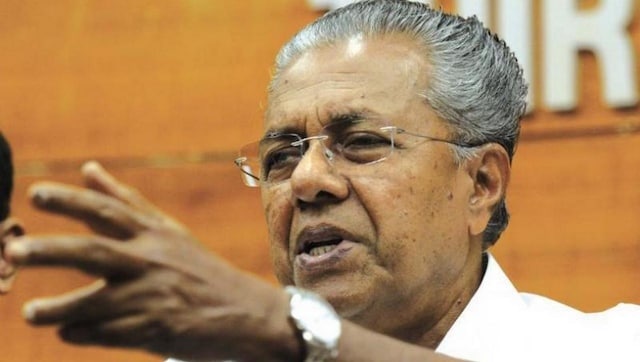 India
Responding to the Opposition, Kerala law minister AK Balan said Jaleel had not been arraigned as an accused, and that NIA's interrogation was to "seek information" as per protocol
India
The Congress leader in a tweet said that the BJP-led Centre does not know how many migrant labourers died and how many jobs were lost during the lockdown