Rahul Gandhi says most youth in Punjab have a drug problem
According to the Congress general secretary seven out of 10 youth have a drug problem.
Chandigarh: With his party's central government facing several scams, Congress general secretary Rahul Gandhi on Thursday urged youth to come forward to "cleanse and change politics" and also invited controversy by saying that seven out of ten youth in the state were drug addicts.
"What is happening to human resource in Punjab. Seven out of 10 youth have the problem of drugs," he said.
He also told youth to step into politics and cleanse it.
"We want you to come to politics, cleanse it and change it," Gandhi, wearing a white kurta and blue jeans, told a well-attended rally of the National Students Union of India (NSUI) at Panjab University campus in Chandigarh.
"I have been in politics for eight years. One thing I see clearly, the level of participation of youth is not there. Whether in jobs, corruption, development, you are the solution. You have to run this country. You have the power and the knowledge to run it," he said.
Gandhi said that the NSUI and the Youth Congress, the student and youth wings of the 127-year-old party, were the only ones to give youths a chance to enter politics.
"Doors of politics were closed for you. We opened them in NSUI and Youth Congress. Today, lakhs of youth, who do not have any relatives in politics, are in our organisation. When we talked of elected NSUI and Youth Congress in Punjab, other parties said this cannot be done. We did it and showed to them not only in Punjab but whole of India," he asserted.
He said that when other parties are asked about elections (for youth), they do not reply.
Quoting a diplomat from a European country, Gandhi said that if the 20th century was that of oil as source of energy, the 21st century was that of youth. He said India has enough human resource in its youth.
He claimed that the government in Punjab was not giving unemployment allowance to the young people.
"We send scholarship money for SC, ST (Scheduled Castes/Tribes) categories. It is not utilized here (in Punjab) and is sent back," he said.
Gandhi said that the Bharatiya Janata Party (BJP) and the National Democratic Alliance it leads were opposing the Congress policies without any basis.
"Our government brought FDI. Its meaning is giving the farmer his rightful share. When the BJP and NDA government were in Delhi, they were not opposed to FDI. We did it, they are opposing it. We gave MGNREGA (rural employment scheme) and land acquisition bill, they have opposed it too."
"They want to stop work. Ask them what you want to do, they will not reply. Whatever Congress wants to do, they want to stop. Because they know that if they let us work, we will change this country. But we will not stop. We have the power of the youth and the future," he added.
Earlier, Gandhi met senior Congress leaders at the Punjab state Congress headquarters here to get a feedback on the party's situation in the state.
IANS
Politics
Assembly Election 2021 Updates: In a complaint to the Election Commission (EC), Congress leaders Randeep Surjewala, Ajay Maken and Mukul Wasnik sought directions and action against top BJP leaders for giving advertisements in newspapers claiming victory in all upper Assam seat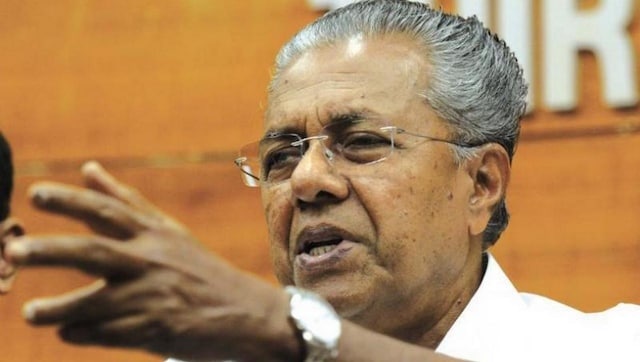 Politics
While Rahul said Congress won't allow the law to be implemented if voted to power in Kerala, Vijayan claimed that anyone who isn't preferred by BJP 'could end up in detention camps'
Politics
Rahul Gandhi will also be campaigning in Kerala on Saturday. He will address three meetings, one rally and a roadshow