Punjab Election 2017: Navjot Singh Sidhu's switchover has given Congress a second wind
His supporters claim Sidhu had allowed the Lotus (BJP) to bloom in Amritsar. Now that he has left, it has been uprooted.
In Navjot Singh Sidhu's Amritsar, as a perfect ode to the Sardar of laughter, all election rallies begin with a joke.
So, on a cold winter evening, on a makeshift stage on a bend close to the Grand Trunk Road in Sidhu's Amritsar (East) constituency, a woman in her 60s has a go at the Badals: "Once the Badals were travelling over Punjab in a plane," she warms up as a small crowd waits for Sidhu. "Sukhbir Badal (son and deputy chief minister) suddenly felt a rush of generosity and told his father Parkash (chief minister) that he wants to drop a Rs 100 note to make whoever finds it happy." "His brother-in-law Bikramjit Majithia (minister) interjected, 'Good idea, Sukha, but let us drop two Rs 50 notes. This will make two persons happy.'" "The rest of the Badal clan also chipped in. Bahu (Union minister) Harsimrat Kaur suggested a bigger note, son-in-law Adesh Pratap Kairon (minister) advised some other dole. And Bada Badal, being the wise guy he is, said, 'Let us drop ten Rs 10 notes. It will make ten persons happy."'
The pilot was listening to the debate. And he had this gem to solve the problem of plenty: Main plane nu hi set dena hai. Poora Punjab khush ho jaoga (I will drop the entire plane. All of Punjab would be happy.)"
The crowd starts rolling, laughing at both the joke, the dynasty and the solution to ten years of "loot, khasot (robbery) by the Badals.
Sidhu's campaign has become synonymous with a unique mix of rage and mirth, the two emotions that can be easily identified with the former cricketer. Everywhere he goes, Sidhu rages against the Badals and mocks Arvind Kejriwal, whose AAP is now seen as a serious contender.
Sidhu arrives at election rallies to a raucous applause, almost causing a stampede. Young men call him their hero, the "aan, baan, shaan (pride) of Punjab." Kids start jumping in joy at the sight of the man they have seen laughing on comedy shows. And excited party workers raise a din with slogans hailing the next "deputy chief minister of Punjab."
Sidhu starts in characteristic style. He speaks fluently in English, Hindi and Punjabi. Deals in one-liners, couplets and quotes. And sounds both aggressive and amusing, a politician and motivational speaker. His rousing oratory instantly sets the crowd on fire.
He starts by invoking Bhagat Singh: Oye peepli diya pattya oye. (Leaves of peepal trees). Shaheed-e-Azam Bhagat Singh used to say this to the Britishers. Main Badala nu dekh ke kehnda, main Kejri-Kejri na kehnda. (I want to say to Badals and Kejriwal). Purane patte chak de saare, rut naya di aayean (throw out old leaves, the season of new is here). "Aaj sawal Punjab di agg da hai, aaj sawal Punjab di pag da hai (today Punjab's fire and turban--valour and honour--are at stake)," Sidhu warms up, talking about Punjab (his annadaata), its pride that have been hurt by the Badals and then raises his voice to a crescendo to announce: "Bhaj Badal, bhaj oye! Kursi khaali kar. Janata aati hai (Run Badal, vacate chair, people are coming)."
In Punjab, it is becoming clearer by the day that the Akali Dal-BJP combine is facing a near-rout. Resentment against them has turned into anger verging on hatred. And, unless the arithmetic of triangular contests helps them, they are out of the race. The real fight for the anti-Badal votes is between AAP and Congress.
So, Kejriwal is the rival Sidhu now wants to target. "I have come here to offer solutions. Main Kejriwal wango kee-kee karde raunda nahin (I don't cry like Kejriwal). Beware! 500 people are dreaming of ruling over lakhs of Punjabis," he says, contorting his face in mock grief and letting out a comic wail to imitate the Delhi CM.
It is evident that Sidhu's entry, though a bit late, has given the Congress a second wind. In Amritsar, in fact 25 seats in the Majha region, Sidhu has become the face of the campaign, the voice nobody can ignore.
His supporters claim Sidhu had allowed the Lotus (BJP) to bloom in Amritsar. Now that he has left, it has been uprooted. "People are very angry with the BJP. If they could not be loyal to Sidhu Sahab, how will they be loyal to voters," Ajeet Singh, a strapping Sikh who runs an NGO in Amritsar, says, claiming half of the BJP has defected to the Congress.
The BJP has fielded Honey Singh", a lawyer, against Sidhu. "He is a bachcha who used to call Sidhu Sahab pyo (father). Even he would be contemplating a switch once he loses," says Singh with a smile.
Sidhu is busy campaigning throughout Punjab. He says the party has given him the task to work on 30-35 seats where the Congress has lost by a small margin and he hopes to swing it. His wife Navjot, who is the current MLA from Amritsar (East) legislator, goes door-to-door with son Karan Singh to seek votes for her husband.
"He will win with a huge margin," says Raja Hindustani, an e-rickshaw driver who drives around the city with the Congress flags on his vehicle.
The Congress claims the party would sweep Amritsar city's four Assembly segments. The only rival candidate who is putting up a fight is the BJP's Anil Joshi (Amritsar North), a minister in the Badal government.
Incidentally, Joshi has been apologising profusely for notebandi during the campaign, asking voters not to punish him for what Modiji has done. "Sidhu Sahab di hawa hai. Saare Badal udd jaane hain sukhiya pattya wango (Badals will be blown away like dry leaves in the Sidhu wind)," says Hindustani. Since nobody laughs, it is, obviously, not a joke.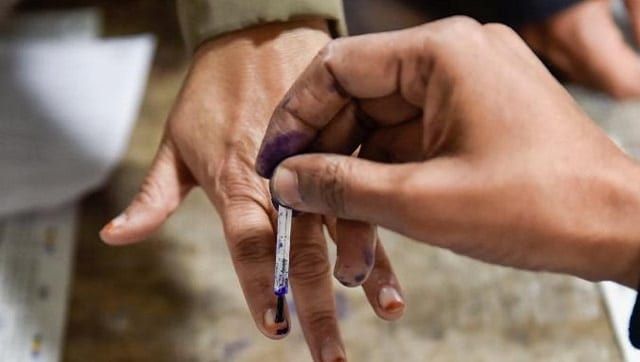 Politics
The AINRC has won ten seats, while the BJP has won six seats. In the UPA camp, the DMK won six constituencies, while the Congress won in two places
Politics
With all leaders who could pull others with them gone, this victory has placed Mamata Banerjee in a safe seat to rule the state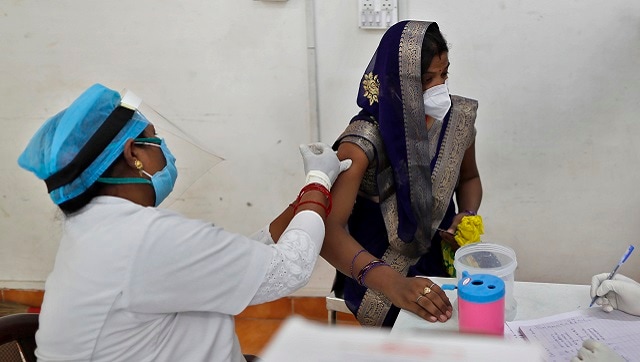 India
The vaccination drive failed to take off in Delhi, West Bengal, Assam, and Karnataka on Saturday while Odisha organized a symbolic inoculation drive