Punjab Assembly election 2017: Parties locked in electoral battle to woo Deras
With SAD-BJP, Congress and AAP locked in a fierce electoral battle, parties are leaving no stone unturned to woo as many voters as possible for victory in the forthcoming Punjab Assembly elections.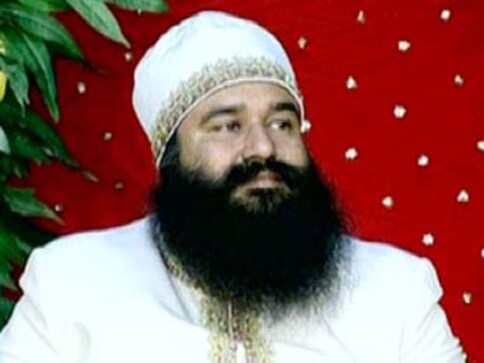 Chandigarh: With SAD-BJP, Congress and AAP locked in a fierce electoral battle, parties are leaving no stone unturned to woo as many voters as possible for victory in the forthcoming Punjab Assembly elections. Political leaders are courting and counting on the myriad of deras to seek their support in the elections which could prove very crucial in deciding the eventual winners. With influence in more than 56 assembly constituencies, deras, which are a religious group with large following could influence voters in the Punjab elections and sway mass votes one way or the other.
There is no doubt that Sikhism prohibits deras and any physical form of the gurus, but it is also a bitter truth that when it comes to the elections, leaders of all political parties rush to the deras to seek their votes and support. Deras have influence in different regions of Punjab. In the Malwa region, Dera Sacha Sauda is the most influential, but in the Doaba area Sachkhand Ballan has a large following. The biggest dera of Punjab, however, is Dera Radha Soami Beas.
With just a week to go for the Punjab elections, Congress vice president Rahul Gandhi visited Dera Sach Khand Ballan in Jalandhar on 28 January. This dera is supposedly the biggest and the most influential among the Dalit Ravidassia community. Last month Rahul Gandhi charterd a plane to visit Dera Radha Soami Satsang in Beas to seek its support. Rahul even spent a night there along with PPCC president and Congress parties' chief ministerial designate Capt Amarinder Singh.
AAP leader Arvind Kejriwal has also been visiting deras in Punjab. He made it a point to visit Sikh preacher Dhadrianwala's dera near Patiala after the murderous attack on their leader.
At a rough estimate there are 9000 deras in Punjab. Besides Dera Sacha Sauda and Radha Soami Satsang, there are Dera Ballan, Dera Nurmahal, Dera Nirankari and Dera Namdhari. It is said most of the deras have influenced voters at one time or the other in the past. Recently former Punjab chief minister Rajinder Kaur Bhattal also claimed at a rally in Punjab that the Sirsa, Haryana based Dera Sacha Sauda had promised its support. There have been talks that Dera Sacha Sauda is in the process of making up its mind to support a party and its political affairs wing and will reach a consensus by 2 February, just two days before elections in Punjab to support any party, which could be BJP.
However, senior Dera Sacha Sauda spokesman, Dr Aditya Insan vehemently denied any such move. Talking to the Firstpost he said, "We never influence followers to vote for any political party. It is the figment of media's imagination. But we also never stop people from coming to the Dera. How can we do that? So people come with all sorts of request. We listen to them patiently. It is not necessary that we abide by their wishes. Our political affairs committee seeks consensus of the followers only for the charity work and not for politics.''
More than three dozen political leaders of Punjab have so far visited the Dera Sacha Sauda. These include Punjab Health Minister Surjit Singh Jyani, Rajinder Kaur Bhattal, Raja Warring, Parmindr Singh Dhindsa, Sikandar Singh Maluka and Haryana's Finance Minister Capt Abhimanyu who is the co-incharge of Punjab.
Dera Sacha Sauda is reported to have influence in Patiala, Sangrur, Faridkot, Barnala, Mansa, Fazilka and Sangrur districts of Punjab. Sources say that the Dera will not directly support the Shiromani Akali Dal with which its relations have been strained many times in the past. But the Punjab BJP is hoping for its help. As the BJP is contesting the elections with alliance party SAD, any help to it will automatically be beneficial to its partner. With a following of approximately 70 lakh people, Dera Sacha Sauda is reported to have great influence in the Malwa region. But the BJP is contesting on just three seats — Fazilka, Ferozpur and Abohar in the Malwa. The Dera was said to have supported the SAD in 1998 elections and later the Congress.
According to Dr Pramod Kumar, Director, Institute for Development and Communication (IDC), Chandigarh, politicians want to use deras to garner votes. He says not all deras actively engage in politics, but Dera Sacha Sauda reportedly supported the Congress in 2007 assembly elections. The Congress, however, lost the elections, but Akalis suffered losses in more than 20 assembly constituencies, he says.
Sources say the Akalis have been trying to woo the Dera Sacha Sauda for more than a year now. Reportedly it was on Akalis initiative that the Akal Takht, the highest temporal seat of the Sikhs pardoned Dera head Gurmeet Ram Rahim Singh Insan in September 2015 who had been accused of hurting Sikh religious sentiments by wearing an attire allegedly similar to Guru Gobind Singh. Dera head did not even appear at the Akal Takht but only sent a letter seeking pardon.
Akalis are generally averse to seeking support from of the Deras as they are considered to be anti-panth, and yet Punjab Chief Minister Parkash Singh Badal and his son and Deputy Chief Minister Sikhbir Singh Badal have been making round of Radha Soami. Akalis did not take any stand against Divya Joyti Jagriti Sansthan which is facing a court case over the death of their head Ashutosh Maharaj who reportedly is in 'samadhi', has been kept in a freezer.
Captain Amarinder Singh is reported to be a regular visitor to Dera Rummiwala headed by Sukhdev ji in Bathinda.
However, this dera has not aligned with any particular party in the past. Captain Amarindr also visited Radha Soami Beas, Noormahal, Dera Dhesian, Ranjit Singh Dhadrianwale and Namdhari headquarters in Bhaini Sahib.
Leaders have also visited Damdami Taksal headed by Harnam Singh Dhumma. It's a Sikh seminary and in the past built a memorial to Operation Bluestar in the Golden Temple. Now it supports the Akalis.
Headed by Uday Singh in Punjab and Dalip Singh in Haryana, Namdharis also have followers in large numbers in Punjab. Talking to Firstpost Suba Gurmukh Singh, Head Namdharis, Sangat, Chandigarh, said they are in favour of the Akalis winning Punjab elections. "Look at the development done by the SAD-BJP government in Punjab and the BJP in centre. The Congress has a poor governance record in Punjab and elsewhere and the less said about the AAP the better. AAP is anti-Punjab and anti-Punjabiat," he says.
India
Bagga, a BJP spokesperson, was arrested from his residence in Delhi in connection with a case registered against him in Mohali in April, Punjab police said
India
A case was registered against Kumar Vishwas for allegedly making inflammatory statements against Delhi Chief Minister Arvind Kejriwal
India
Arvind Kejriwal said that AAP will solve the problem of encroachment and people residing in unauthorised colonies will get ownership rights