Police says won't allow Rahul Gandhi to enter riot-hit Saharanpur
UP ADG (Law and Order) Aditya Mishra talking to media said, 'Rahul Gandhi will be stopped at Saharanpur border if he tries to enter the district'.
New Delhi: Congress vice president Rahul Gandhi on Saturday left for strife-torn Saharanpur, but district authorities said he would be stopped at the border.
Party sources said Rahul left for Shabbirpur village, the centre of the caste-based violence in the district, by road this morning after meeting Congress president Sonia Gandhi.
ADG (Law and Order) Aditya Mishra, who is camping in Saharanpur in view of the tense situation there, said the police have requested Gandhi to cancel his visit as it wanted to avoid any "confusion and provocation".
If he still comes to the town, he will be stopped at the border and requested to return. But if he does not, legal action under Section 144 of CrPC, which prohibits an assembly of more than four people in an area, will be taken.
If not permitted to visit the victims in the affected area, Gandhi would court arrest, Congress sources said.
The ADG said the situation is now returning to normal and things are improving fast.
Senior Congress leader P L Punia said on the phone that party men were awaiting Gandhi in the district.
"We want the administration to allow him to meet the victims of the violence," he said.
Gandhi is being accompanied by AICC general secretary in charge of UP affairs Ghulam Nabi Azad, and UP Congress chief Raj Babbar.
"They cannot suppress the voice of the poor, Dalits and Adivasis of this country. Rahul Gandhi and the Congress party will continue to speak," Congress spokesperson Randeep Surjewala said.
"Nobody will be able to stop Rahul from reaching out to the victims of the violence which have been perpetrated at the instance of BJP gundas," he added.
Saharanpur has witnessed widespread caste-based clashes his month. Violence first broke out in Saharanpur about 40 days ago following a procession to mark Ambedkar Jayanti. On 5 May, a person was killed and 15 people were injured in clashes in which houses of Dalits in Shabbirpur were torched by Thakurs.
About a dozen police vehicles were set ablaze and 12 policemen were injured on 9 May.
On 23 May, another person was shot dead and two others were wounded, following which the government suspended the SSP and district magistrate and transferred the divisional commissioner and the deputy inspector general of police.
The Centre has sent 400 anti-riot police personnel to Saharanpur to help the state restore peace in the region.
Find latest and upcoming tech gadgets online on Tech2 Gadgets. Get technology news, gadgets reviews & ratings. Popular gadgets including laptop, tablet and mobile specifications, features, prices, comparison.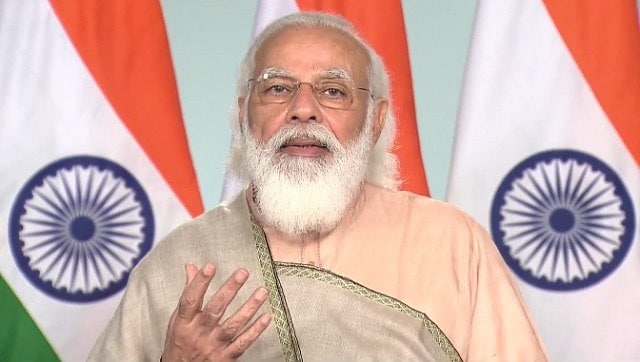 India
PM Modi said that while Makar Sankranti 'reaffirms the importance of respecting mother nature', Pongal showcases the best of Tamil culture
India
The NCW team said the woman was the sole breadwinner in her family, and that the accused had planned the action as they had lured her to the temple via a phone call
India
Shastri was born in Varanasi in Uttar Pradesh on 2 October, 1904 and passed away on 11 January, 1966 after suffering a massive heart attack in Russia's Tashkent, where he signed a peace agreement between India and Pakistan post the 1965 war.