PM Narendra Modi on demonetisation: 'Govt has implemented Nehru's vision'
Talking on the demonetisation drive, Modi said: 'I want to assure you that your inconveniences will not go in vain.'
Amid raging opposition from Congress and Left parties on the issue of demonetisation, Prime Minister Narendra Modi on Monday invoked Pandit Jawaharlal Nehru on his birth anniversary to garner support for the Centre's move to ban old currency notes.
"Pt. Nehru's party may curse me all they want, but I have implemented his vision for the poor," Modi said while addressing a rally in Ghazipur, Uttar Pradesh, adding that the Congress has entirely missed his message.
Rubbishing Congress party's allegations that the move is anti-poor, Modi said that it was the rich who were spending sleepless nights.
"Poor people are sleeping peacefully, it is the rich who are running from pillar to post to buy sleeping pills," he said.
The Prime Minister was in Ghazipur to flag off the weekly Shabd Bhedi Superfast Express from Ghazipur to Kolkata and inaugurated the newly constructed perishable cargo centre in Ghazipur. He also laid the foundation stone for doubling of the railway track between Ghazipur and Ballia, rail-cum-road bridge on the river Ganga on Mau-Tadighat rail route.
Modi, however, also took the opportunity to justify his move to demonetise higher denomination currency notes in the poll-bound state. "I had no other option to crackdown on black money. This move has brought the rich and poor on the same tangent," Modi said.
Acknowledging the problems caused to the common man, Modi said, "I feel your pain and I am spending sleepless nights to do all I can to facilitate the situation," adding that the inconvenience faced by the common man will not go in vain.
Addressing his first public rally in poll-bound Uttar Pradesh post the demonetisation drive, Modi said: "I want to assure you that your inconveniences will not go in vain." Modi urged people to bear with the "short term inconvenience for a corruption free India."
"Koi bhi kaam karo thodi bohot takleef to hoti hai irada nek hona chahiye. (Every new effort causes a little inconvenience but the intent behind it should be righteous)," the prime minister said.
He also asked a cheering crowd whether he was right in implementing certain "hard measures for the greater good" and whether people were ready to face "slight inconvenience" for this. His appeals were largely greeted with resounding applause.
Modi also played up his "chai-walah" days, stating that his decision to crack down on black money was a little "Kadak (strong)" just like his tea.
"Mujhe yaad hai mujhe gareeb log kehte the Modi ji chai jara kadak banana. Gareeb ko jara kadak chai achi lagti hai, magar ameer ka muh bigad jaata hai. (I remember poor people used to ask me to keep their tea a little strong. Well, the poor love their brew on the stronger side but it usually spoils the taste buds of the elite)," Modi said taking on the black money holders, who he said are spending sleepless nights since the crackdown.
Modi said the demonetisation of Rs 500 and Rs 1,000 currency was to target those with unaccounted cash. "But I will not spare those with unaccounted Rs 2.5 crore cash, and those who have stashed money under the bed."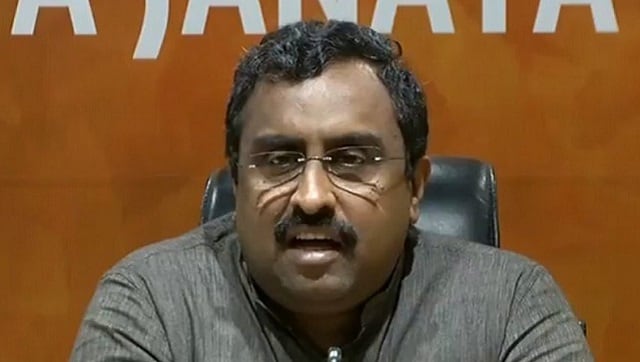 Politics
As he comes out with his latest book, The Hindutva Paradigm, Firstpost talks to him about various issues, including Deendayal Upadhyaya's Integral Humanism, the recent killings of Kashmiri Pandits in the Valley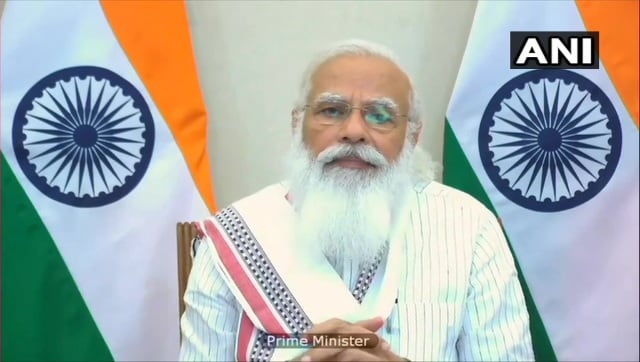 India
Modi cited the government's success in privatising loss-making public airline Air India to assert that this shows its commitment and seriousness.
India
Modi tweeted, "I pray for the good health and speedy recovery of Dr. Manmohan Singh Ji."