Ousted from AAP, party rebels may form grand front ahead of Punjab Assembly polls
Indications from Punjab suggest that the rebels who had either been ousted or suspended from the AAP may join hands
Indications from Punjab suggest that the rebels who had either been ousted or suspended from the Aam Aadmi Party (AAP) for questioning the party or its supremo Arvind Kejriwal's style of leadership, may join hands as individual political fronts to form an alliance in the lead up to the upcoming Assembly elections.
Besides Delhi, if there is any state where AAP has witnessed electoral success it's Punjab.
Moreover, Punjab is the only state from where AAP managed to send four members to the Parliament. That's a feat that the party could not achieve, even from Delhi. However, it's ironic that the same Punjab has now witnessed a major dissent among the party's rank and file – followed by the many suspensions and expulsions.
With AAP removing its Punjab convener Sucha Singh Chhotepur from the post – for alleged financial irregularities – on 26 August, the fissure within the party has become even more glaring.
The party that the people of Punjab considered would pose a real challenge to the Shiromani Akali Dal (SAD) and the Congress party in the upcoming Assembly election in 2017 – and emerge as an alternative that could displace the ruling SAD-BJP combine – is gradually turning into a distant dream.
A new trend that has emerged points to the formation of new political fronts by the AAP oustees, who may join hands to form a grand front, to take on AAP.
"It may so happen that several small political fronts will join hands ahead of the Punjab election to form a grand front or alliance, with a common goal and principle. But right now it can't be said how the grand front would be, or whether smaller parties will join a bigger one," said political-sociologist, Prof Manjit Singh.
In the last one year, several political fronts have emerged in Punjab. While the expelled co-founders of AAP, Yogendra Yadav and Prashant Bhushan, launched Swaraj Abhiyan, a socio-political movement, which has now become a yet-to-be-named party; the rebel MP from Patiala, Dharamvira Gandhi, has also recently launched a political front.
"Dharamvira Gandhi will name his new party sometime soon. Chhotepur may also form a new political front. There are other smaller parties launched by AAP rebels and all those may join hands," said Singh, who is also the president of the newly formed Democratic Swaraj Party, which he launched after quitting AAP.
The other lesser known smaller fronts existing in the battleground Punjab are Jai Jawan-Jai Kisan Party, Apna Punjab, Swabhiman Party, etc.
Fronts aiming at a common denominator
The new political fronts have taken birth as an outcome of their joint opposition to Delhi Chief Minister Arvind Kejriwal's style of leadership, which they allege is 'centralised and autocratic'.
"AAP was a result of a political movement aimed towards bringing in alternative politics. As a result, it gained immense popularity in Punjab, especially after the party's victory in Delhi. But now, after the break-ups in the party, AAP has lost its advantage. All decisions are arbitrarily taken by Delhi leadership, ignoring Punjab. Signs are not good for the party, especially when the state is close to the polls. The sentiment of Punjab is hurt," said Daljit Singh, a renowned ophthalmologist from Amritsar and former chairman of AAP's state disciplinary committee, who was expelled in July 2005.
"Now the new fronts are aiming at having a common principle – democratic, decentralised and federalism, unlike AAP," said Manjit Singh.
"An alternative front is the need of the hour," Gandhi had remarked in Chandigarh, while launching his new front.
Target audience
These smaller fronts are targeting farmers, farm-labourers and particular sections of the middle-class.
"The Punjab farmers are highly frustrated with the present government. We're working for the cause of farmers along with other political groups like Swaraj Abhiyan and the Left, unlike AAP, which is now more into in-fighting," said Sardar Singh, a former AAP volunteer, who is yet to join or form any group.
Leadership void
A series of events – right from the revolt by two AAP MPs Dharmvira Gandhi and Harinder Singh Khalsa from Fatehgarh Sahib to the latest Chhotepur episode – have all led to a leadership predicament in Punjab AAP.
Chhotepur, who had once emerged 'powerful' and had the backing of the Delhi leadership, is now at a receiving end.
"Chhotepur's style of functioning was unacceptable to volunteers. We had raised this issue with deputy CM Manish Sisodia and senior leader Sanjay Singh, but it was seen as a voice of dissent. The worst that happened was that both Singh and Chhotepur, who were not elected representatives, dictated terms to our elected MPs, who are the face of AAP in Parliament," an AAP volunteer from Gurdaspur said on conditions of anonymity.
"There's a deep frustration among volunteers due to the negative development taking place within the party in Punjab. The issues in Punjab are different from Delhi. There's no CM face in AAP for Punjab and now this crisis in leadership seems to be jeopardising our victory prospects in the polls," the volunteer added.
Manjit Singh added, "Chhotepur was a nominal head, with no power. He was just an agent of Delhi durbar. AAP functions like a private company and 'yes boss' is all that matters. Popular singer and party member Jasraj Jassi was shunted when he questioned the party's leadership."
Factors going against Kejriwal in Punjab
- Autocratic leadership – where his words are final
- Delhi leadership has the last say, with almost no consultation with the local leadership
- Interference of leaders from Delhi
- Volunteers, who slogged throughout the year feel cheated, as promises made earlier to volunteers were not kept during distribution of tickets
- Alleged neglect and disrespect for its MPs by Delhi leaders
- Volunteers and party members in Punjab losing confidence due to fissures appearing in the party
"There is no difference between the AAP, Congress and Akalis. The AAP began as a noble party but it has turned out to be just like the others. Tickets have been given on considerations other than merit and hard work. And the party is entirely controlled by subedars in Delhi – Sanjay Singh and Durgesh Pathak. And at the top is Arvind Kejriwal, who runs the party like a one-man show," Gandhi had remarked during a press conference in Chandigarh.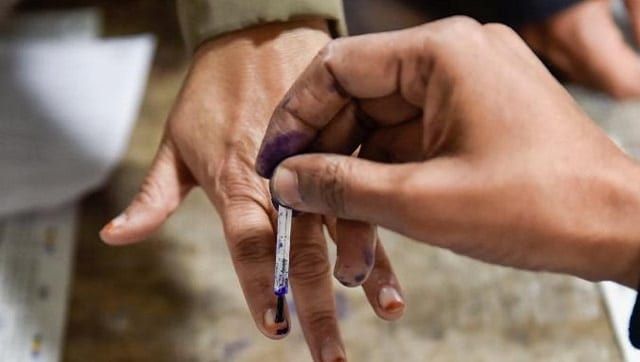 India
South West Garo Hills district recorded the highest voter turnout at 76.34 percent, followed by South Garo Hills district at 73.08 percent
India
Delhi chief minister Arvind Kejriwal and his Maharashtra counterpart Uddhav Thackeray on Monday had requested Prime Minister Narendra Modi to relax the age limit for inoculation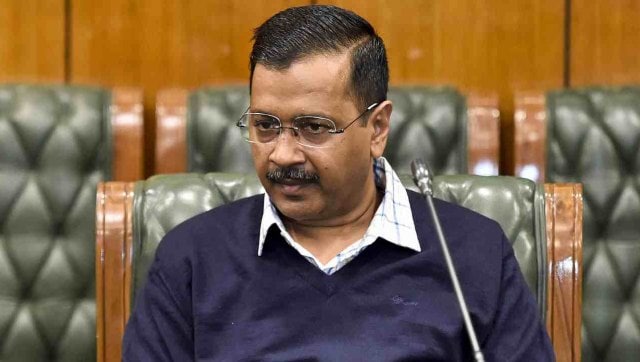 India
People who are getting married in this period will be issued special passes. Such passes will also be available for people heading to airports, railway stations, and other such important areas