Navi Mumbai residents start signature campaign to protest transfer of Tukaram Mundhe
Residents in adjoining Navi Mumbai have launched a signature campaign to protest the 'arbitrary' transfer of IAS officer Tukaram Mundhe.
Mumbai: Residents in adjoining Navi Mumbai have launched a signature campaign to protest the 'arbitrary' transfer of IAS officer Tukaram Mundhe, claiming he was removed as Navi Mumbai Municipal Commissioner as punishment for taking on the builders lobby.
"We are part of the signature campaign to demand scrapping of Mundhe's transfer. Navi Mumbai needs such honest and pro-people officers," Gajanan Kale, Navi Mumbai chief of the Raj Thackeray-led MNS in Navi Mumbai, said.
"So far, we have received around 5,000 signatures. Our target is to collect 50,000 signatures in Mundhe's support and send them to Chief Minister Devendra Fadnavis and Governor C Vidyasagar Rao, seeking cancellation of the transfer order," Kale told PTI.
"Organisations who have taken up the issue of Mundhe's transfer include Navi Mumbai Citizen Forum and RTI activists Rajiv Mishra and Chhaya Khemani. Writer Sudhir Dani wrote to PM Narendra Modi, saying no honest bureaucrat will dare peform his duty with dedication after Mundhe's abrupt transfer," he said.
"Mundhe did no wrong in demolishing under-construction structures violating provisions of MRTP Act 1966. Even the court appreciated his stance," Kale said. "Regularising all illegal constructions across the board sets a bad precedent and is a slap on the faces of honest tax payers," he added.
"We had heard that Mundhe was in the process of disqualifying 3-4 BJP corporators in Navi Mumbai over illgal constructions. I have no idea if this development expedited his transfer," the MNS functionary said.
Maharashtra government last week transferred Mundhe, who courted controversies due to his no-nonsense approach in administration, to Pune as chief of the state-run city transport utility.
As the civic chief of Navi Mumbai, the bureaucrat had hogged limelight for demolition drives against illegal constructions. Last year, the civic body passed a no-trust motion against Mundhe, but the Fadnavis government overruled the decision.
Mundhe has been transferred nine times since he joined the Indian Administrative Services (IAS) in 2005. Within three months of his taking charge as Municipal Commissioner, the Navi Mumbai civic body had removed 1,916 illegal hawkers, 1,808 hutments and 1,010 political hoardings.
He had suspended ten civic officials for dereliction of duty, including a Deputy Municipal Commissioner, for administrative irregularities. He scrapped some 'redundant' multi-crore projects and diverted the funds to build pavements and gardens.
Politics
The Centre has increased the powers of the BSF by increasing its jurisdiction in poll-bound Punjab by up to 50 km from the international border
Politics
From AAP to SAD. here is a look at the major players in Punjab politics ahead of the next year's Assembly elections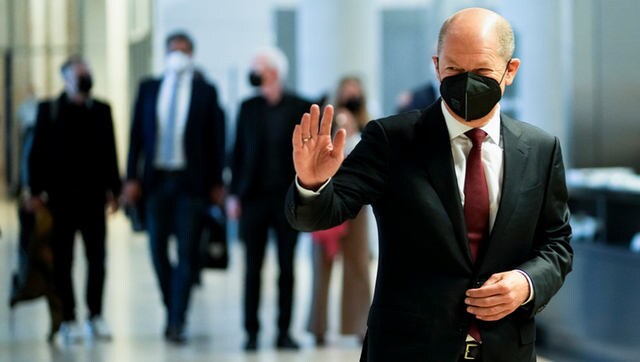 World
As recent events in Germany and Austria suggest, there's a perceptible wind blowing against centre-right governments in Europe.