Narendra Modi's 'graveyard' speech at Fatehpur rally: Finding communal overtones does not hold much water
In a truly secular country, everybody should be equal in every sense of the term and anybody denying this equality must be given the harshest possible punishment.
Firstpost has done well in quoting various news platforms how the opposition parties have condemned and how the Congress party decided to lodge an official complaint against Prime Minister Narendra Modi over his alleged communal remark at the Fatehpur rally in Uttar Pradesh on Sunday.
But what did Modi exactly say? Here, sources such as India Today, Times of India and New Indian Express have quoted selectively form Modi's speech. Apparently, while asserting that "the public should not be divided on caste and religious lines" and that "sabka sath, sabka vikas"(with everybody and for everybody) is his government's mantra, the prime minister had said that "if land is donated for cemetery in a village, it should be given for a cremation ground as well, and if electricity is being supplied to certain areas during Ramzan, then it should be supplied during Diwali too."
The critics say that Modi's speech was a clear violation of the electoral code and that it was blatantly communal, intended as it was to polarise the voters on the religious lines. I saw many friends in the social media agreeing with the critics' logic, with some saying how in the instances that Modi gave, he first brought the Muslims and their actions, indicating thereby that similar facilities are not available for the Hindus (first talk of cemetery and then indicate the absence of a cremation ground — "Gaon me kabristan banta hai to shamshaan bhi banna chahiye (When there are burial grounds in villages, there should be crematoriums as well)"; first talk of electricity for Ramzan, implying thus that there is no electricity during Diwali).
But then this is biased or motivated journalism at its best. Only Indian Express, for me, quoted the complete section of the speech, in which the Prime Minister had also brought the Hindu factor first where he had said "If there is electricity during Holi, there should be electricity during Eid too. "In fact, the sequence was like this – "Gaon mein agar kabristan banta hai, to gaon mein shamshaan bhi banana chahiye. Agar Ramzan mein bijli milti hai, to Diwali mein bhi milni chahiye. Agar Holi mein bijli milti hai, to Eid par bhi bijli milni chahiye. Bhedbhav nahin hona chahiye (If a village gets a graveyard, it should get a cremation ground too. If there is electricity during Ramzan, there should be electricity during Diwali too. If there is electricity during Holi, there should be electricity during Eid too. There should not be any discrimination)."
Where then is the case for branding Modi's speech as communal? In fact, by emphasising the principle of equality for "all", Modi was respecting the recent observation of none other than the Supreme Court of India that " secularism means equal treatment to every religion , " a definition that has eluded the political and intellectual consensus in this country so far. Our so-called secular politicians and analysts find nothing wrong if the minorities constitute a monolithic vote bank to defeat the BJP (see the way our media reports on Uttar Pradesh elections find virtues in Muslims joining hands to defeat the "communal BJP," but all hell breaks loose if Hindus indicate to vote against the "secular" parties and for the BJP; in this instance it becomes a case of "polarisation of the voters" on religious lines.
In fact, most of our "secularists" have not learnt anything from the way the country was partitioned in 1947. In the name of secularism, Gandhiji and the Congress encouraged Muslim separatism in the country. If Muslims in India were being misguided by some of their leaders in Mumbai few years ago over what was happening to Bangladeshi Muslims in Myanmar, it was in line with what happened during the Khilafat movement (1918-21). That time, Gandhiji supported the pan-Islamic campaign launched by Indian Muslim leaders to influence the British government and to protect the Ottoman Empire whereas in Turkey itself Mustafa Kemal Pasha, the legendary Turkish leader, was planning how to secularise and modernise Turkey as a Republic. In fact, the more Gandhi and the Congress appeased the then Muslim leadership, the more stubborn they became in their separatist outlook.
The sad result was the partition of the country. But what was more unfortunate was that the appeased Muslim leaders, who got Pakistan, never represented the Muslims of undivided India as a whole in the true sense of the term. That explained why majority of the Muslims preferred to remain Indians rather than becoming Pakistanis in 1947.
As was the case before 1947, overwhelming majority of Indian Muslims even now is peaceful and patriotic. They believe in peaceful coexistence with other Indians. Unfortunately, some of their leaders are provoking them to develop separatist outlooks and in this these leaders are being supported by our "secular leaders" in the mainstream political parties. In fact, I would like to add that some of the newly created institutions like the National Minority Commission (NMC) are aggravating the crisis by adding fuel to the fire lit by the "secular" leaders. See their blatantly partisan reports on riots in the country, something many reputed human rights organisations have dubbed as rubbish. I often wonder whether in a secular country like India, which has a National Human Rights Commission and a separate ministry called Minority affairs, there should be a NMC at all. The NMC has not played any meaningful role other than promoting and legitimising separatist outlooks among our citizens, such as demanding reservations and minority-specific laws that weaken the very spirit of our democratic constitution. Had it not been so, one would not have come across the recent statement of Azam Khan, the senior minister in the cabinet of Akhilesh Yadav in Uttar Pradesh that time has come to give Indian Muslims reservations in jobs and legislatures in proportion to their actual number, which is about 15 percent of India's total population.
The "secular" factor is also hampering our efforts to fight terrorism, notwithstanding the fact that India is one of the worst victims of terror. In order to protect our so-called secularism, we cannot frame special laws, something which most countries the world-over have done, to fight terror. Why? Simply, because any such law will be branded as anti-Muslim! Worse, even the conventional law-enforcement mechanisms are being questioned under political pressure if the members of the Muslim community are suspect.
It may be noted that most of the radical leaders among the Muslims believe in Wahabism that talks of the absolute supremacy of Islam over all other religions. They fight to strengthen their ultimate goal of establishing the Islamic domination all over the world. Wahabism is totally opposed to Sufism, the main guiding force of Muslims in the Indian subcontinent for ages that talked of peaceful and harmonious co-existence with other religions. But the vote-bank politics in recent years has become so pervasive that our politicians and intelligentsia are totally defensive and often apologetic to the champions of the xenophobic Wahabism that is dividing the Indians.
Unfortunately, our "secularists" today are promoting the identity factor to such a perverse extent that gradually more and more Indians are tending to find virtues in communal ways. See the way our politicians and intelligentsia have reduced secularism just to a slogan. They find in it a panacea to explain and justify all their deeds (or misdeeds). For years, you may be in the ranks of the "communal" BJP, Shiv Sena and Akalis, but if you change sides then the best way of explaining this is your discovering virtues of "secularism". You or your party may have been in the alliance with the "communal parties" in the past, but if you or your party is now in the other side, it is because of your concerns for minorities and convictions to "secular politics"!
Interestingly, "secularism" has been never defined by its champions in India. Though the 42nd Amendment in 1975 by Indira Gandhi's Congress Government did incorporate the word "secularism" in our Constitution, it did not define what secularism was. Ironically, her Congress party, which dominated the then Rajya Sabha in 1978, foiled an attempt to actually define secularism as "equal respect to all religions" by defeating an amendment-Bill that had already been cleared in the Lok Sabha during the Janata regime of Morarji Desai.
It is under secularism of Congress variety that the Government appoints trustees to manages Hindu temples (and maths) of Viswanath, Tirupati, Puri, Nathdwara and Guruvayur. But the same Government considers it "communal" to do likewise in the case of masjids, churches and Gurudwaras. Secularism of this variety says that it is "progressive" to denounce a Hindu Swami for trying to influence his or her followers, but it is "communal" to raise finger at those who issue fatwas and hukamnamas. In fact, the Congress manifesto in January 1989 for the Mizoram election promised to promote 'Christian socialism'. It stated "As Christians, it is our bounden duty to proclaim the gospel. To fulfill this irreversible responsibility we need secularism in letter and spirit… It is but reasonable that the Christian should lend support to the Congress."
Lest I may be accused of being communal, I should clarify that until I came to Delhi to pursue my higher studies I had never felt that as a Hindu I was different from a Muslim. In fact, once we had a landlady in my home state Odisha who was a Muslim and she often went to my orthodox village and lived with my family for days together. She was a proud Muslim and my parents were proud Hindus, but that did not matter in their staying together in the same house for days. Being orthodox does not mean being communal. It meant that you practice your rituals and respect and facilitate others to practice theirs. My definition of communalism is denying somebody his or her due because of his religion (or caste or ethnicity). Likewise, promoting somebody not because of his or her talents but because of his or her ethnicity is communalism. In a truly secular country, everybody should be equal in every sense of the term and anybody denying this equality must be given the harshest possible punishment.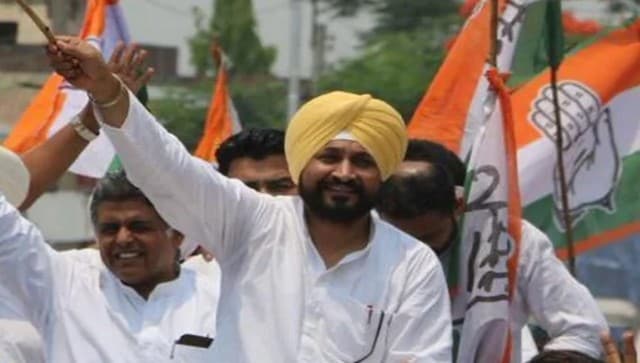 Politics
Secularism for Indian 'secular' intelligentsia has long been an engrossing game of shifting goalposts
India
Fernandes, a former Union minister and Rajya Sabha member, died at a private hospital in Mangaluru on Monday. He was 80, family sources said.
India
Priyanka Sahani used five different grains to design the portrait, completing it in 20 to 25 hours. She took the decision based on the fact that India is predominantly an agrarian country