Narendra Modi-Donald Trump meet: Congress asks PM to push for reversal of H1-B visa rules
Ahead of Prime Minister Narendra Modi's visit to the US, the Congress asked him to demand assurances from President Donald Trump on reversing his decision on H-1B visas.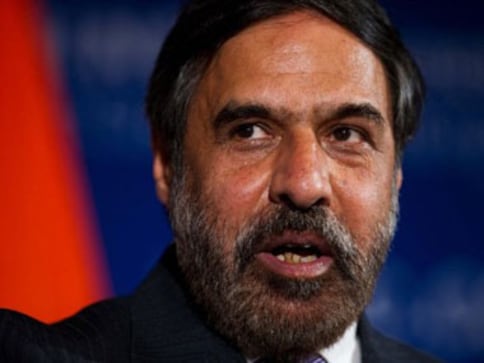 New Delhi: Ahead of Prime Minister Narendra Modi's visit to the US later this month, the Congress on Thursday asked him to demand and obtain firm assurances from President Donald Trump on reversing his decision to tighten granting of H-1B visas, which affects Indian professionals.
The party has raised serious concern over the tightening of H-1B visa rules and claimed there has been a 37 percent fall in grant of such visas to professionals from India.
Senior Congress spokesperson Anand Sharma also asked Modi to register protest against "disparaging observations" made by Trump about India while walking out of the Paris agreement on climate change.
Modi will be meeting Trump on 26 June during his visit to the United States, the first one after Trump was elected.
"He should demand and obtain credible and firm assurances from US President Donald Trump that he will reverse his decision which discriminates against Indian professionals.He cannot return empty-handed," the Congress leader said.
"We do not want mere statements and photographs. We want answers and also how the prime minister responds and registers our protest over the disparaging observations made about the Republic of India recently when US decided to walk out of the Paris (climate) pact. We will wait for the prime minister's response or reaction," he said.
Sharma also accused the Modi dispensation of failing to fulfil its promise of creating two crore jobs every year, and asked the prime minister to make his position clear on BJP president Amit Shah's claim that it had never made such an electoral promise.
He also dubbed as "futile" the prime minister's "much-delayed cosmetic" exercise of holding a meeting with Niti Ayog, the government's policy think-tank, on job creation and said it came after the government realised the seriousness of the crisis.
The Congress leader has demanded that the government publish a list of Indians who have been provided with jobs since Modi came to power in 2014.
"The prime minister should make it clear whether he agrees with his party president Amit Shah that the BJP had never promised to provide jobs or to create jobs," he said.
"He should make his position clear. He cannot remain silent and if Amit Shah is right, this means another false promise and the complete betrayal (of the people) by the BJP," he told reporters.
Sharma said the prime minister should stop making false claims and he must realise after three years in power that the time for propaganda and publicity was over.
"Did the prime minister not talk about job creation for the youth of the country? When it is time for giving answers, they are making excuses," Sharma said.
He said it was time to give an account of the "miserable performance of his government, his failure to provide jobs as promised".
Sharma said this government was giving wrong answers and it would be better if Modi talked honestly instead of continuing to make false claims and admitted his mistake before the people of the country and apologised.
World
Since Prime Minister Narendra Modi assumed office, he has toured several countries and also leaders from other parts of the world have visited India leading to enhancement of ties between India and other nations
Politics
The TRS leader posed 27 questions to the BJP leader on the step-motherly treatment meted out to Telangana by the BJP-led government at the Centre
India
This comes after Home Minister Amit Shah said on 7 April that it was time to make the official language Hindi an important part of the unity of the country