Nagaland Assembly Polls: Former chief minister Neiphiu Rio elected unopposed on NDPP ticket after opponent withdraws
Former chief minister Neiphiu Rio was declared elected unopposed to the Nagaland Assembly as his opponent withdrew his nomination on Monday, chief electoral officer of the north-eastern state Abhijit Sinha said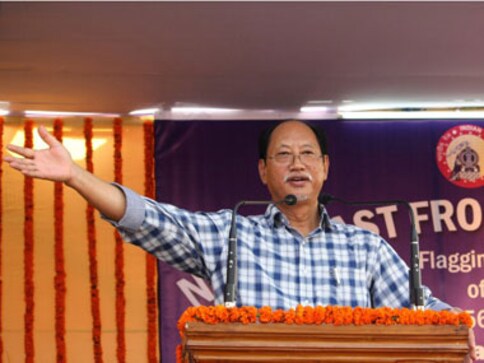 Kohima: Former chief minister Neiphiu Rio was declared elected unopposed to the Nagaland Assembly as his opponent withdrew his nomination on Monday, the last date for withdrawal, chief electoral officer of the north-eastern state Abhijit Sinha said.
A total of 195 candidates are in the fray for the 27 February Assembly election, after the withdrawal of nominations, as of the 257 documents submitted by 256 candidates till 7 February, 32 withdrew their papers while 29 documents were declared invalid, he added.
Rio, a three-time former chief minister, is returning to state politics after a gap of almost four years on an NDPP ticket from the Northern Angami-II seat of Kohima district, is the only declared uncontested candidate. Rio's opponent, NPF nominee Chupfu-o, withdrew his papers.
The contesting parties for the ensuing election are — the ruling Naga People's Front (NPF) from 58 seats, the Congress from 18, BJP from 20, JD(U) from 13, National People's Party (NPP) from 25, NCP from six, AAP from three, LJP from two, and the newly-floated Nationalist Democratic Progressive Party (NDPP) from 40 seats; there are also 11 Independent candidates. The Nagaland Assembly has 60 seats.
Alemtemshi Jamir is the only candidate who will be contesting from two seats — Angetyongpang and Mongoya — on NDPP tickets.
Incumbent chief minister TR Zeliang is seeking re-election from the Peren seat, which will witness a triangular contest, also featuring Iherie Ndang of the NDPP and Independent candidate Kengim Kulimbe.
The Tuli Assembly constituency in Mokokchung district has the highest of seven candidates. As many as 52 sitting MLAs of the 12th Nagaland Legislative Assembly (NLA) are seeking re-election. Five women candidates, the highest in the state polls so far, are also in the fray.
Mokokchung district, with 10 seats, has the highest number of contestants at 35, followed by Mon district (30) and Tuensang district (29).
Politics
After 15 years of sharing power with the NPF in Nagaland, the BJP now finds itself at a critical juncture; its role and the future of the party in the state will be shaped by the next set of decisions it takes
Politics
As many as 35 NPF legislators owing allegiance to Nagaland chief minister TR Zeliang gave 15 days ultimatum to Shurhozelie Liezietsu to quit as party president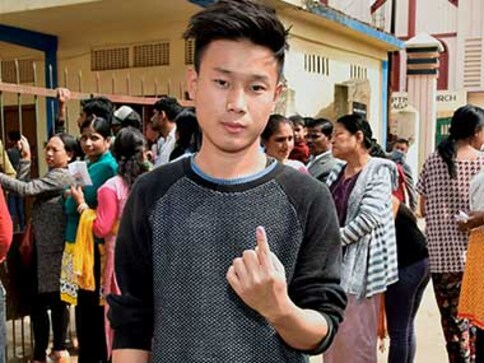 Politics
C-Voter predicts that the BJP-NDPP alliance will end up with 38.4 percent of the vote share, followed by NPF with 27.1 percent, Congress with 19.7 percent and Others with 14.8 percent