Narendra Modi's three tasks: Create jobs, make BJP more inclusive and avoid hubris of power
Modi understood this urge for real change and tapped into the narrative of hope. This is why the opposition has failed miserably in stopping him.
In an insightful article, Sanjaya Baru, the media advisor to former Prime Minister Manmohan Singh, has pointed towards lack of new data and tools that is hampering political science from analysing correctly the sweeping winds of change blowing across Indian political landscape.
In Baru's own words from the The Indian Express column: "…Contemporary political analysis continues to use theoretical tools from inter-war Europe or statistical tools from post-war American political science to explain the rise of the BJP and the popularity of Narendra Modi."
For students of Indian politics, wading through oceans of reportages/analyses pre and post Assembly elections has been a frustrating experience. While journalists failed to detect the wave in Modi's favour, pollsters and data scientists were unable to capture the extent of his domination. Post facto analyses, ensconced in ossified ideological compartments of Left and Right, have hardly fared any better. We see a regurgitation of tired clichés such as 'reverse polarisation', 'Hindu consolidation', 'rainbow coalition of castes', 'majoratiarian agenda', 'populism' and so on. These tell us more about the commentators than the subject they are trying to analyse.
And yet a clear understanding of the factors behind a Modi-fied BJP's rise is central to the question that concerns us the most: What will be Modi's roadmap for the future now that he has got the mandate?
To arrive at that question, we must first grasp the genesis of Congress's decline and the rise of a 'new BJP'. As always, Pratap Bhanu Mehta offers clarity. In his column for The Indian Express, he writes: "As far as electoral politics goes, the obsession with the mathematics of every sub-caste tells us more about an elite trying to do cheap sociology, entirely ignoring the fact that people are willing to vote big mandates, if they seem convinced of your sincerity and capability."
Theories about majoritarian agenda and communal politics may trap us within a maze of obsolescence. It will be far more useful to see Modi's rise as a change emanating from within the bowels of Indian democracy — a sort of reactionary movement against decades of votebank politics that focused on doles and appeasement, not empowerment.
Remember, the scale of BJP's recent win in Uttar Pradesh surpasses its tally even during the height of Ram Janmabhoomi-Babri Masjid movement. The most cynical of Modi's detractors who puts BJP's UP victory down to polarisation, sees it as best as an 'undercurrent'.
This should tell us that we are barking up the wrong tree when we see polarisation behind Modi's rise. BJP's win (with a 40 percent vote share) was stitched across the length and breadth of India's most populous state — including in Muslim-dominated regions. The portends are clear. It is a ringing endorsement of hope from a primarily young electorate who for once want to invest in theirs and India's future and sees the best catalyst of that change in the prime minister.
Viewed from here, Modi is merely the product of his times. He is the inevitable pushback against an elitocracy that ruled by way of disenfranchising the masses under the façade of a democracy. The shrewd, hard-working, ground-to-the-ear mass leader that Modi is, he understood this urge for real change and tapped into the narrative of hope. This is why the opposition has failed miserably in stopping him. The more they abused Modi, the bleaker they made it for themselves.
In her column for TheNewsMinute, Chitra Subramaniam writes, "What most commentary missed is Modi is coming from the future, Indians are responding and willing to move with or without dead wood. They want to seize power democratically and this bumpy ride is neither rootless nor random – it is focussed on a search for a better living. The ala kamaan (High Command) trap does not offer it, Modi does. He will get things wrong, but viewed against what he has enabled - real democracy — the rest must be negotiated with the electorate.
If we understand Modi's mandate primarily as the plebeian longing for real franchise and hope, then it places an unbearable amount of responsibility on Modi. The central question, therefore, should be this: How will Modi cope with this burden and shape his legacy and India's future? What will be his roadmap?
I break it down into three areas that require Modi's pinpoint focus — economic, social and political.
It doesn't require knowledge of rocket science to figure out that economy poses the biggest challenge. India's primarily young electorate is ambitious and impatient. The force that put Modi in power and renewed faith will become antagonistic with a vengeance if the prime minister fails to deliver. The problem is, faced with the prospect of jobless growth, how will Modi accommodate almost a million new workers each month? And that too at a moment when worldwide, job creation is under huge threat from automation?
The very inequality that cushioned Modi against the economic fallout of demonetisation and turned it into a political capital, is increasing. Job growth is anaemic. As Wall Street Journal says, India needs an "industrial boom" and Modi somehow must jack up "manufacturing to 25% of the economy in 2020 from the current 16%."
The good news is that UP win will give him the numbers in Upper House to push through crucial reforms in areas such as labour but by the time he achieves those numbers, 2019 Lok Sabha election will be here. Modi's task is, therefore, tricky and perilous and will require maximum and sustained concentration.
Socially, he must turn BJP into a more inclusive party if he is serious about occupying and staying put in the centrist space relinquished by the Congress. One must be careful. BJP cannot and should not turn into another Congress but it must take Modi's slogan 'sabka saath, sabka vikas' literally and metaphorically. Under Modi, BJP is already expanding its base from being a trader-based to a more 'pro-poor party'. While it is ironing out India's class cleavage, it must also narrow the community fault lines. Modi enjoys bipartisan appeal and is uniquely placed to do that.
As BJD Lok Sabha MP Baijayant 'Jay' Panda writes in The Times of India, "Even long-term sceptics of BJP are beginning to admit that the PM succeeded in marketing his all-aboard strategy in UP. One of the best-known faces among Indian liberal journalists told me that the party's victory in heavily Muslim dominated constituencies indicates an unprecedented breakthrough for it."
Politically, BJP's agenda must be to ensure that it does not fall into the trap of communal binaries. The time for polarisation is over. It must also avoid the hubris that accompanies absolute power. Modi's post-victory speech offers insights into his thinking. He advised BJP workers and leader to display more humility than ever before and wield power responsibly.
The cognitive dissonance at work here, though, is this: while BJP is a virile, ever-growing national force subsuming the space of rivals and allies alike, it is unwittingly driving the political parties — suffering from existential crisis — into ganging up against it. How Modi cracks this puzzle remains to be seen.
India
All crime statistics underline the fact that licenced firearms do not contribute to crime; if anything, they most often help prevent heinous crimes by offering citizens a real chance to defend themselves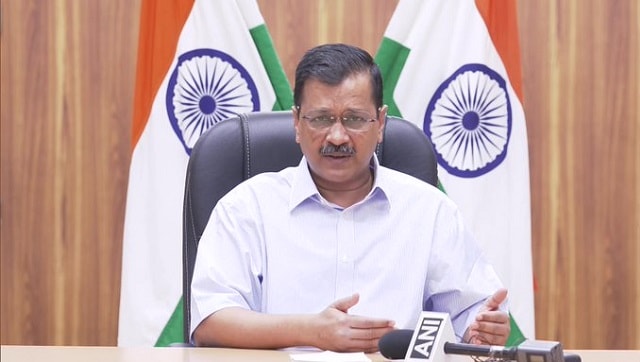 India
The Delhi chief minister had announced a similar kind of winter action plan to combat air pollution last year too, but to no avail
India
It is time we seriously examine our consumption and disposal of electrical and electronic equipment and make it environmentally conscious