MCD Elections 2017 Results: Massive victory highlights BJP's new strategy to tackle anti-incumbency
By employing its new innovative strategy to curb anti-incumbency wave, the BJP has managed to secure a string of recent electoral successes.
The Bharatiya Janata Party (BJP) recorded an impressive victory in the MCD election despite facing charges of corruption and inaction in its last 10 years in power. The party improved its tally from the 2012 polls by 43 seats. The Congress party lost 46 seats while AAP opened its account in MCD by winning 46 seats. Others (independents and smaller parties) lost out heavily.
BJP is continuing with its victory march. It is winning over states from regional parties and Congress and retaining its fiefdoms despite long tenures and bucking anti-incumbency trends.
AAP, which was leading in 260 wards as per the last Assembly election trends, has received a drubbing. Its vote share is down by a staggering 50 percent, giving food for thought for Kejriwal. The party is now busy blaming EVM tampering for its defeat. This won't help AAP.
If it feels that electronic voting machines (EVMs) can be tampered and are hacked to benefit BJP, then it should take the benefit of the 'open challenge' issued by the Election Commission of India. It should attend that event from 1-10 May and prove that EVMs are infact vulnerable.
Compared to the exit polls, BJP is getting 30 seats less. So, the polls overestimated BJP's strength and underestimated AAP's performance. AAP is getting 20 more seats than projected. There is no competition between AAP and Congress for second place, as was predicted in the exit polls. In fact, AAP managed to win one-and-a-half times the seat share of Congress.
Though Congress has recovered from its 2015 tally, it is still lagging behind BJP and AAP. Congress president Ajay Maken resigned from his post following the result, owing to his 'moral responsibility'.
The party registered a similar performance in the recent BMC elections. It doubled its seats despite being a partner to Shiv Sena. BJP has developed a strategy to tackle anti-incumbency, which other parties need to learn from.
BJP's strategy to buck anti-incumbency
People in any election vote on the basis of party, candidate, leader or a combination of these factors. For instance, in the 2015 Assembly elections for Delhi, 29 percent people said that the party mattered to them most while deciding whom to vote for, while 18 percent said that the choice of local candidate took primacy; 32 percent said that the chief ministerial candidate (state leadership) mattered the most.
The above chart indicates that the candidate is a deciding factor for a majority of voters across all combinations. This is sizeable and the party core vote plus leader popularity (Narendra Modi at the national level and Manoj Tiwari at the state level) alone could not help the party sail through.
Party president Amit Shah was fully aware of this fact, and developed a blueprint to neutralise the anti-incumbency wave against party candidates. The party denied tickets to all sitting councillors. To neutralise the displeasure with the state leadership, it replaced Satish Upadhyay with Tiwari.
The party, at its peak of popularity, knows that there will be no dearth of candidates and that people would be scrambling to get a ticket for its seats. Through this strategy, it passed on the failure of its government in MCD onto incompetent councillors and leaders.
New candidates bring in fresh enthusiasm with no political baggage. People then evaluate the new candidate on merit, forgetting about the failures of the previous BJP candidates.
With people satisfied with state leadership (if not all, at least a large section of the Purvanchali population was happy with Tiwary), and very happy with the national leadership under Modi, BJP managed to sail through despite all the problems around its governance.
It had followed a similar strategy in the BMC election, breaking alliance with Shiv Sena and distancing itself from corruption charges. The party is expected to follow a similar strategy in the 2019 Lok Sabha elections as well, where it will deny tickets to 25-40 percent of non-performing MPs.
To sum up, the MCD results will have ramifications on national politics. AAP will need to introspect and rethink its strategy. It's not all over for the party yet.
Congress, under Maken, has done alright, considering its limitations. This re-iterates the fact that the party needs to empower its state leaders and give them a free hand. Three states where BJP has been in power for more than a decade will go to polls over the next one-and-a-half years. Congress needs to hit out on the streets rather than wait for BJP to commit mistakes.
Opposition parties need to develop a counter to this new innovative strategy employed by BJP, else the saffron party's juggernaut will sail not only in states where it is not in power but also in states where it is ruling despite significant anti-incumbency.
Politics
Addressing a press conference ahead of the inauguration of an AAP office in Ahmedabad, Kejriwal said the AAP was a credible alternative to the BJP and Congress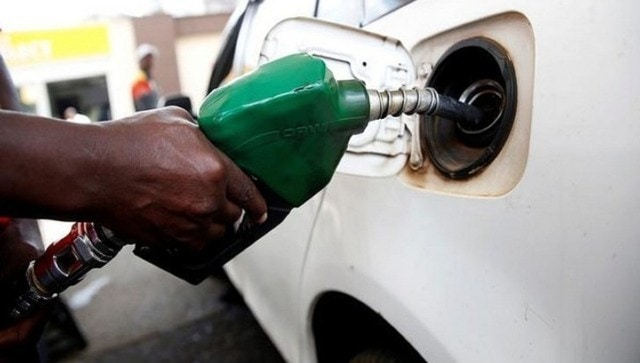 India
In line with the party's symbolic protest, Congress leaders KC Venugopal and Shakti Singh Gohil arrived at the Feroz Shah Kotla Stadium petrol pump on a horse cart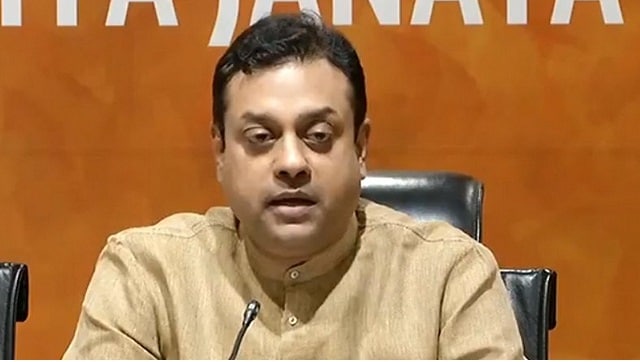 India
In an online briefing, Chief Minister Arvind Kejriwal appealed to the Centre to allow the implementation of the state govt's scheme in 'national interest'