MCD Election 2017 Results: Aam Aadmi Party's poll debacle was followed by blame games, resignations
AAP had swept the 2015 Delhi Assembly election by winning 67 out of 70 seats, and was expected to do well in this week's MCD polls as well. But it could only win 48 out of 272 seats in the civic polls
The Aam Aadmi Party, which had swept the 2015 Delhi Assembly election by winning 67 out of 70 seats, was expected to do well in this week's Municipal Corporation of Delhi (MCD) polls as well. But when the votes were counted on Wednesday, it turned out to be a different story altogether. Aam Aadmi Party could only win 48 out of 272 seats in the civic polls, finishing a distant second behind BJP, which won 181 seats.
'EVM wave'
Minutes after results started flowing in, AAP leaders immediately took to social media to hint at conspiracy theories to explain their abject performance. Senior leader Gopal Rai, who handles the labour portfolio in the state Cabinet, said EVMs were tampered with to help BJP win. "This is not a (Narendra) Modi wave, but an EVM wave," he said.
Following the defeat, AAP leaders, including deputy chief minister Manish Sisodia, huddled together at chief minister Arvind Kejriwal's residence.
And while the details of what was discussed didn't make it to the news, at the end of the meeting deputy chief minister Manish Sisodia said the same thing: EVMs were rigged to help the BJP win.
Addressing the media after results were declared, Sisodia said that a little percentage of difference in favour of the BJP would have been acceptable, but "this difference is unbelievable". "Without EVM tampering it is not possible," he said, adding that BJP, which had earlier raised questions on the reliability of the EVMs, "is now declaring that the EVMs cannot be tampered with".
He said BJP "did research" on tampering of EVMs in 2009, but now they are winning based on tampering of voting machines. Sisodia also said the Election Commission should answer the technical questions raised on the EVMS.
More foul play
AAP leader Alka Lamba also said BJP has been trying to poach the party's leaders, saying she herself was offered a Lok Sabha ticket if she were to defect. "The BJP is making its leaders call up AAP MLAs and tell them that the party is coming to an end. 'You (AAP MLAs) will be given an MP ticket or an important position in the government. We can do this for you by telling (BJP president) Amit Shah.'," she said.
She also said the BJP president tried to buy out some Congress leaders, "but not everyone can be bought". Lamba said she spoke to Sisodia, and handed over details of her conversation with the BJP leader, whom she refused to name.
Dissenting voices
However, not everybody was indulging in the EVM blame game. Some, like party MP Bhagwant Mann, blamed the party leadership and decisions taken. The MCD defeat was the second loss suffered by the party in just over a month, after it lost the Punjab Assembly election in March. "I have conveyed my feelings to (AAP convener) Arvind Kejriwal in detail and told him how the party high command was responsible for its defeat in the Assembly elections in Punjab, where people came in droves to take part in rallies and other programmes," Mann had said.
The Singrur MP had said the party should look within to find out the reasons which stopped its march to power in Punjab. He said there was no use finding fault with the EVMs, and also slammed the party leadership for "behaving like a 'mohalla' (local) cricket team", and said AAP had committed a "historic blunder" in Punjab with regard to the overall electoral strategy.
AAP state convenor Gurpreet Singh Ghuggi endorsed Mann's remarks. "What Mann has said should be taken seriously by Arvind Kejriwal. The party convenor (Kejriwal) should speak to Mann to know why he thinks so," he told PTI. He said the central party leadership has "failed miserably" to make a contact with party activists at the ground level.
Former allies speak out
Kejriwal's one-time allies Anna Hazare and Mayank Gandhi too lashed out at the Delhi chief minister for the debacle, saying his quest for power is hurting the party.
"People gave him a mandate and he got an opportunity to turn Delhi into a model state for the entire country to replicate. But power is bad. Once you sit in the chair, you lose your power of thinking," said Hazare. "Instead of working for Delhi, he started thinking about (capturing power in) Punjab and Goa. There was no need for him to hurry. But he was in a hurry and people realised that it is power in his mind and not society or the country."
Mayank Gandhi wrote a scathing blog piece about Kejriwal, saying, "You took the complete credit and felt that the support of the nation was for Arvind Kejriwal, the person. You assumed that you were the pied piper whom people were following, but in fact it was the music of a new political culture that had people enchanted."
Resignations roll out
The party's Delhi unit chief Dilip Pandey resigned on Wednesday immediately after the results were announced. "I have resigned from d post of AAP Delhi Convenor, conveyed to National Convenor @ArvindKejriwal to give this responsibility to someone else (sic)," Pandey, who was a crucial cog in the party's machinery, announced on Twitter.
A day later, on Thursday morning, senior party leader and its Punjab in-charge Sanjay Singh also tendered his resignation, although it wasn't immediately known if it has been accepted by the party leadership yet.
Kejriwal assures BJP of support
Kejriwal eventually did congratulate the BJP for its victory in the civic polls and assured his party's support for Delhi's betterment. "I congratulate (the) BJP on their victory in all three MCDs (Municipal Corporations of Delhi). My government looks forward to working with the MCDs for the betterment of Delhi," Kejriwal tweeted.
With inputs from agencies
India
The varsity may hold the Central Universities Common Entrance Test (CUCET) for admissions or it may take into consideration Class 12 scores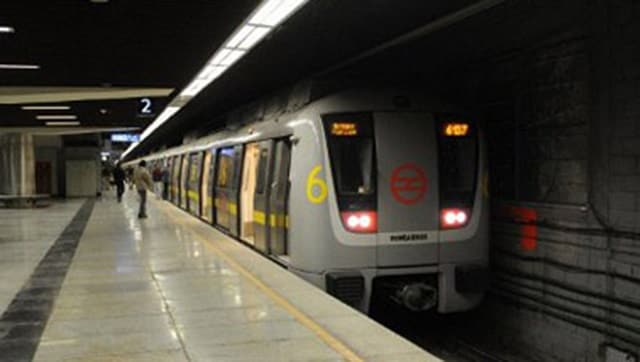 India
With improvement in COVID-19 situation, the Delhi government has allowed multiplexes, restaurants and bars to function with 50% capacity. Weddings can be attended by a maximum of 100 people
India
Additional Sessions Judge Vinod Yadav directed that the amount of fine be recovered from the SHO of Bhajanpura police station and his supervising officers, saying they 'miserably failed' in their statutory duties