MCD Election 2017: Parties have used Delhi's Sangam Vihar but have all failed to tackle its problems
Sangam Vihar, which went to MCD elections on Sunday, has been considered the largest unorganised colony in Asia. It's been used by various political parties as a launch pad over the years
Sangam Vihar, considered the largest unorganised colony with adjoining slums in Asia, has been used by various political parties and their candidates as a launch pad over the years.
The latest to use this area was Aam Aadmi Party's Prakash Jarwal, who became an MLA after defeating the incumbent, Congress' Arvinder Singh Lovely, in 2015. Lovely recently defected to join BJP.
Sangam Vihar has a sea of problems. To reach the area, you have to pass through the posh and super elite Sainik Farm — where bungalows start from Rs 5 crore, and super luxurious cars are always parked outside.Once you reach Sangam Vihar, you find roads with boulders and potholes, with sewage water flowing across it. The unbearable stench of overflowing drains, with flies and mosquitoes swarming all over welcome you.
The apathy of the civic body and the Delhi state government is evident everywhere. The area lacks all forms of basic necessities. The biggest issue water. Despite the state government providing 20,000 litres of free water to each household in Delhi, the residents of this area have to buy water once every week; there is no free water for them.
Even sanitary workers never visit this area. There is no Mohalla clinic in this large resettlement colony, while MCD-run schools are in a deplorable state. "Every party gives tickets to candidates from outside. There is never anybody from this area. No development ever takes place. After winning, no leader ever visits us," quipped Jiwanti Bisht a housewife from Sangam Vihar Gali No 13.
Residents have even questioned why should they cast their votes? "Kuch hona to hai nahi, koi kuch nahi karenge (why should we vote? Nothing is going to change)," said a local resident.
India
The move is a part of the Delhi government's 15-point action plan to fight air pollution in winter
India
The Delhi Pollution Control Committee (DPCC) has ordered a complete ban on the production, sale and use of all types of firecrackers in the national capital till January 1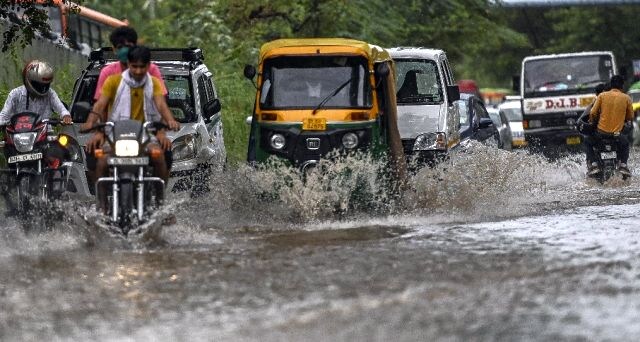 India
The IMD issued a 'yellow alert', cautioning people about moderate rain at most places in Delhi