MCD Election 2017: Complex interplay of caste and class will determine the winner
With campaigning for MCD elections ending Friday, all eyes are now on 23 April for turnout and 25 April for the results.
With campaigning for MCD elections ending Friday, all eyes are now on 23 April for turnout and 25 April for the results.
MCD elections have never generated so much interest. An opinion poll carried out by a certain agency predicts a BJP victory: It's another matter that the agency got all five states wrong in their exit polls. Who will win MCD elections? That's the million dollar question. Unfortunately, nobody knows for sure.
Caste and community-based identity politics is prevalent in India. In Delhi, while upper caste accounts for 40%, OBCs account for 24% of the population. Dalits account for 17% and Muslims 13% of the state population.
Migrants make up 40% of Delhi's population. Of these, Purvanchalis are the most numerous, accounting for one-fourth of the population. In elections, social coalitions of like-minded groups are formed who then vote as a block.
However, this coalition is not fixed and changes with every election cycle. There is also an undercurrent of tension between locals and "outsiders".
Upper caste has traditionally voted for BJP. Dalits and Muslims vote for Congress. AAP has made a dent into upper caste vote bank of BJP, mainly Khatris and Banias (Vaishya), and the Congress' Dalit-Muslim vote bank. Delhi Chief Minister Arvind Kejriwal belongs to the Bania community. Manoj Tiwari is a Purvanchali and Ajay Maken is a Punjabi Khatri. A perfect cocktail of sorts.
Added to this is the layer of class and economic well-being. Upper class and upper middle class accounts for 31% of population. Poor and lower class make up 24% of the populous. Lower middle class voters, who are 45 percent of Delhi's population, could well decide the outcome. Upper class and upper middle class have historically voted for BJP while lower class and the poor for Congress. The Congress' vote somewhat shifted to BSP from 2000-2010 and completely shifted to AAP in 2015 polls.

Owing to the caste-ridden nature of Indian society, the middle class had traditionally been dominated by upper class. However, over the years, due to economic upliftment of different castes through various welfare schemes of government, this no longer holds true. The new middle class is composed of various caste groups and that is why it doesn't vote en-bloc.
Some upper caste members could fall under lower middle class category, while some Muslims-Dalits could be well off. Purvanchalis may not vote en-bloc for party based on identity politics. Purvanchalis living in slums may well consider which party can provide better roads, sanitation and water facilities, when voting.
The three municipal corporations under MCD also have different caste, class, and community representation. South Delhi Municipal Corporation broadly includes south Delhi, west Delhi and New Delhi Lok Sabha seats, excluding Delhi Cantonment. While Jats and Gujjars hold keys to power in south Delhi, Jats and Sikhs dominate west Delhi, which has a sizeable Purvanchali population. South Delhi is also home to majority of posh colonies of the city, while New Delhi essentially is composed of government offices and societies.
North Delhi Municipal Corporation broadly includes North West Delhi, Chandni Chowk and portion of North East Delhi Lok Sabha seat. Bulk of the Muslim, Dalits and Bania community reside in this area.
East Delhi Municipal Corporation, which broadly includes regions of east Delhi and North East Delhi Lok Sabha seat, is dominated by Purvanchalis. As per my research, Purvanchalis and lower class have a dominating influence in 105 MCD seats, Punjabis dominate in 62 seats while 105 seats have a mixed representation.
In 2015, AAP was able to form an all-encompassing umbrella of poor, lower caste, lower class, class, lower middle class, minorities, Dalits and migrants through its social engineering efforts. The result: a plus 50% vote share and 95% seats.
AAP had in place both targeted messaging for each segment of voters and also an over-arching message. A fifty percent cut in electricity tariff and free water for the poor. Corruption-free governance, which appealed to all voters. The 'aam aadmi' tag managed to develop for the party an affinity within the common man who had lost all say in the corridors of power. It remains to be seen whether AAP can hold onto this coalition of voters.
To sum up: The complex interplay of forces (caste, class, residential status, local, migrant) will impact voting preference, turnout and ultimately, determine the winner.
Amitabh Tiwari is an independent political commentator. He runs a popular blog on Indian politics and elections www.politicalbaba.com and can be reached at @politicalbaaba.
India
This year, Eid al-Adha is being celebrated amid the fear of resurgence of the coronavirus pandemic after a drop in the number of active cases
India
Earlier this week, Chief Minister Arvind Kejriwal had said that governments should take every step to prevent the spread of COVID-19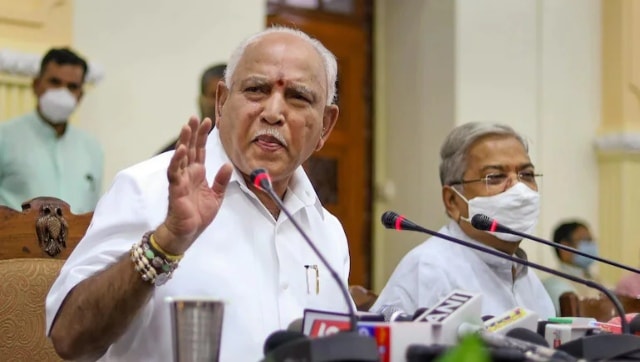 Politics
The BJP high command, with one eye on the upcoming 2023 Assembly polls in the state, has shortlisted a few notable names as possible replacements as chief minister